Mother's Day is just around the corner and I thought I'd round up 10 of the coolest Mother's Day gifts for the momtog in your life! (Perhaps that's you and if that's the case, I suggest leaving this blog post up on your iPad or phone, see if the hubby takes notice! Or heck, just buy one or more of these items for yourself. You deserve it! :))
1. 50mm f/1.4 USM Lens
This is an amazing lens for an amazing price. If you don't already own this bad boy, be sure to add it to the top of your list. The 50 f/1.4 is wonderful for shooting in low light conditions with no flash. While it is more expensive than the f/1.8 version, it's worth the added expense. I shot with this lens exclusively in studio for many years.
2. Stylish Camera Bag
This will definitely make the momtog in your life smile! This is the uber gorgeous, super stylish Libby bag from Kelly Moore, and the exact one I stash my dSLR and lenses in. Not only is this bag beautiful to look at, but completely functional, too. With 5 padded, adjustable, removable dividers and room for a laptop, the Libby is almost a necessity. There's additional room to store memory cards, wallet, phone, even a juice box or two! 🙂 Style not quite right? Never fear! Kelly Moore offers many different types, I'm sure you'll find one to fit her needs!
3. Camera Strap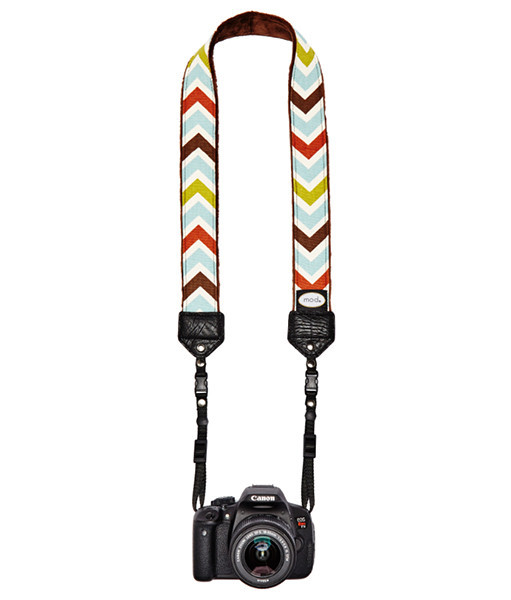 Honestly, the strap that comes with your camera does just fine, but it really isn't all that pretty (or comfortable). Love these camera straps made by Mod. This is the one I own, "Earthy Zig". It was a gift from my brother and sister-in-law a few years back (thanks, Andy & Laura!) It is incredibly soft and has held up wonderfully – through many, many sessions. Again, huge variety of patterns and colors there's no doubt Mod has the perfect one for your momtog.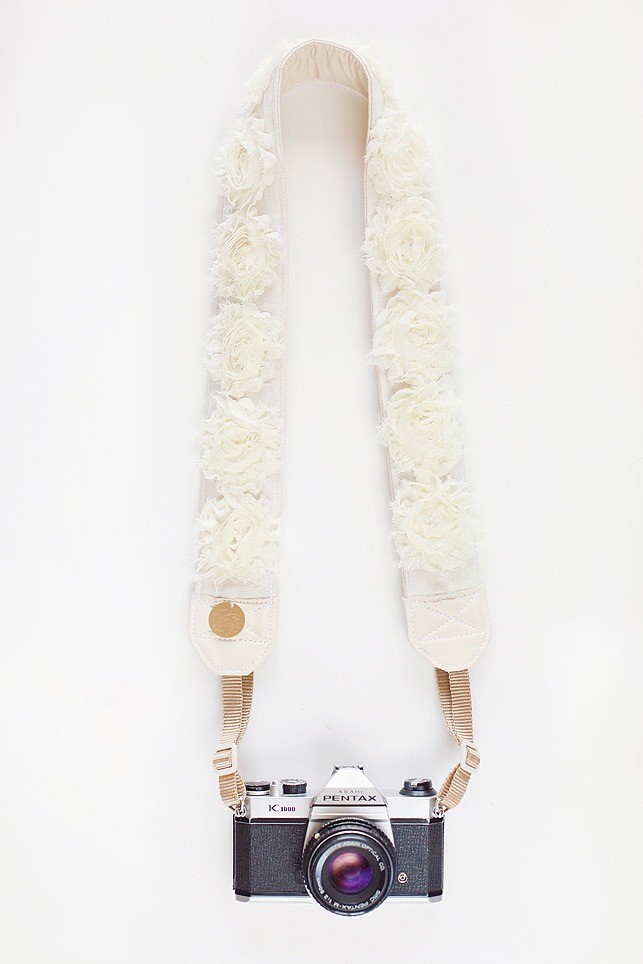 I also love these luscious, glam camera straps from Bloom Theory. Any woman is sure to feel even more beautiful behind the camera sporting one of these.
4. Lens Cap Holder
Ugh! I am constantly losing/misplacing my lens caps! These adorable lens cap holders clip to mom's camera strap and help keep those pesky caps from wandering away. Available in a variety of fun prints, visit CraftyStaci on Etsy for more details. And Taran, if you're reading this, I need one of these … stat!
5. Camera Lens Mug
Haha! This is fun gift, to give and to receive! My other sister-in-law (hey, Alyssum!) bought this mug for me last Christmas. Of course the functionality is terrific – keeps my hot chocolate the perfect temperature during that month of cold weather we get here in coastal Georgia. The best part of this gift is obviously how much it looks like a real lens! I don't know how many times one of my boys has seen this sitting in the kitchen sink and said, "Uh, Mom!!! ….." Really. Just buy it. Too amusing to pass up.
6. Photoshop Elements
Little brother to the full Adobe Photoshop, Photoshop Elements is a powerful program every serious hobby/enthusiast photographer should own. Priced at only $99, I think the momtog in your life will be impressed with the astounding capabilities of PSE. The newest version includes haze removal, camera shake reduction and automatic filter effects. I used PSE exclusively for my business for 2.5 years before upgrading to the full Photoshop.
7. Smartphone PhotoMobile Printer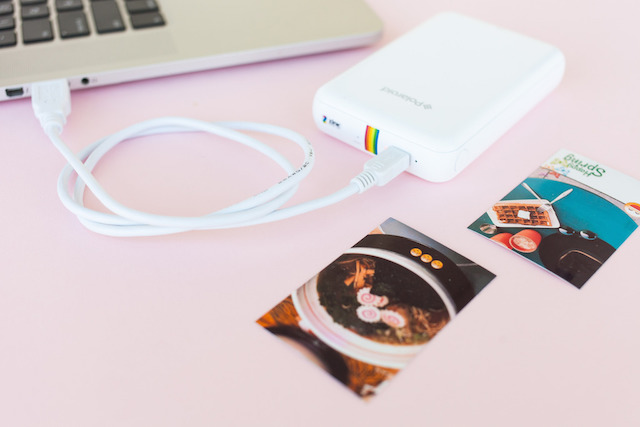 If you're anything like me, you have probably have 4,600,399 images on your phone, all begging to be printed (we print what matters, right??). The awesome Polaroid ZIP Mobile Printer is the perfect solution! This nifty hand-sized printer hooks to your smartphone via Bluetooth and spits out prints of your fave pics in less than a minute. For fun, you can even add special effects and fun filters to the image before printing using the Polaroid ZIP iOS app (there's an Android version, too).
But the best part of all? The mobile printer uses special Zink zero-ink printing technology. NO printer ink to switch out! I'd call that a win-win! This cute little device is definitely on my Mother's Day list this year. 🙂
8. Fun T-shirt
If you're a client, chances are you've seen me in this exact shirt. And as my poor boys will attest, it's true on most days. (I keep telling myself that eventually they will look back on all of these printed memories and be thankful; but until then, I just keep clicking' away …) What I love about this shirt is that it's sooooo soft (I've even slept in it) and the length is really, really flattering to all momtogs. If you get my drift. Available at the Clickin' Moms store, along with a bunch of other utterly terrific goodies.
9. Funky Camera Pillow
Love me some pillows! It's a crazy obsession, I tell you. I have discovered, quite recently, that buying pillow covers is the way to roll, instead of the pillow itself. With two rambunctious little boys and two dogs it just makes more sense to have a cover I can remove and wash. I'm digging this vintage camera pillow cover from BrunoAndBetty on Etsy.
10. Amazon or B & H Giftcard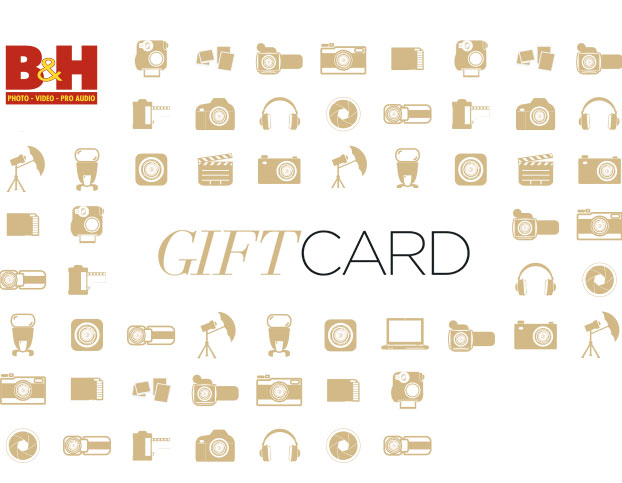 Amazon and B & H Photo are my go-to places for camera gear and equipment. If you're unsure what to purchase for your momtog, a gift certificate from either of these places will be sure to land you a multitude of kisses and gratitude. And let's be honest, you know she's worth it, right?