As your Richmond Hill Newborn Photographer, I am afforded the opportunity to meet some truly wonderful people. The Shoaff family, and their new love, Baby A., was no exception.
When I first met Lauren I was struck by how sleek and gorgeous she is, with a beautiful smile and a tender heart. With her gentle personality it's probably no great surprise that she spends her days instructing elementary school students, all while raising small children. Lauren came to me pregnant with her third, and I had the most wonderful time photographing not only her pregnancy, but the lovely Baby A.'s newborn session as well.
Lauren's wardrobe choices in shades of dusty pink, cream and blue were perfect for a baby girl's session … subtle with just a hint of color.
Mr. H. and Miss M. were the cutest siblings ever. Honestly, they were incredibly sweet and gentle with their baby sister. And check out Miss M.'s curled toes … swoon!
And again, how I adore the traditional clothing choice.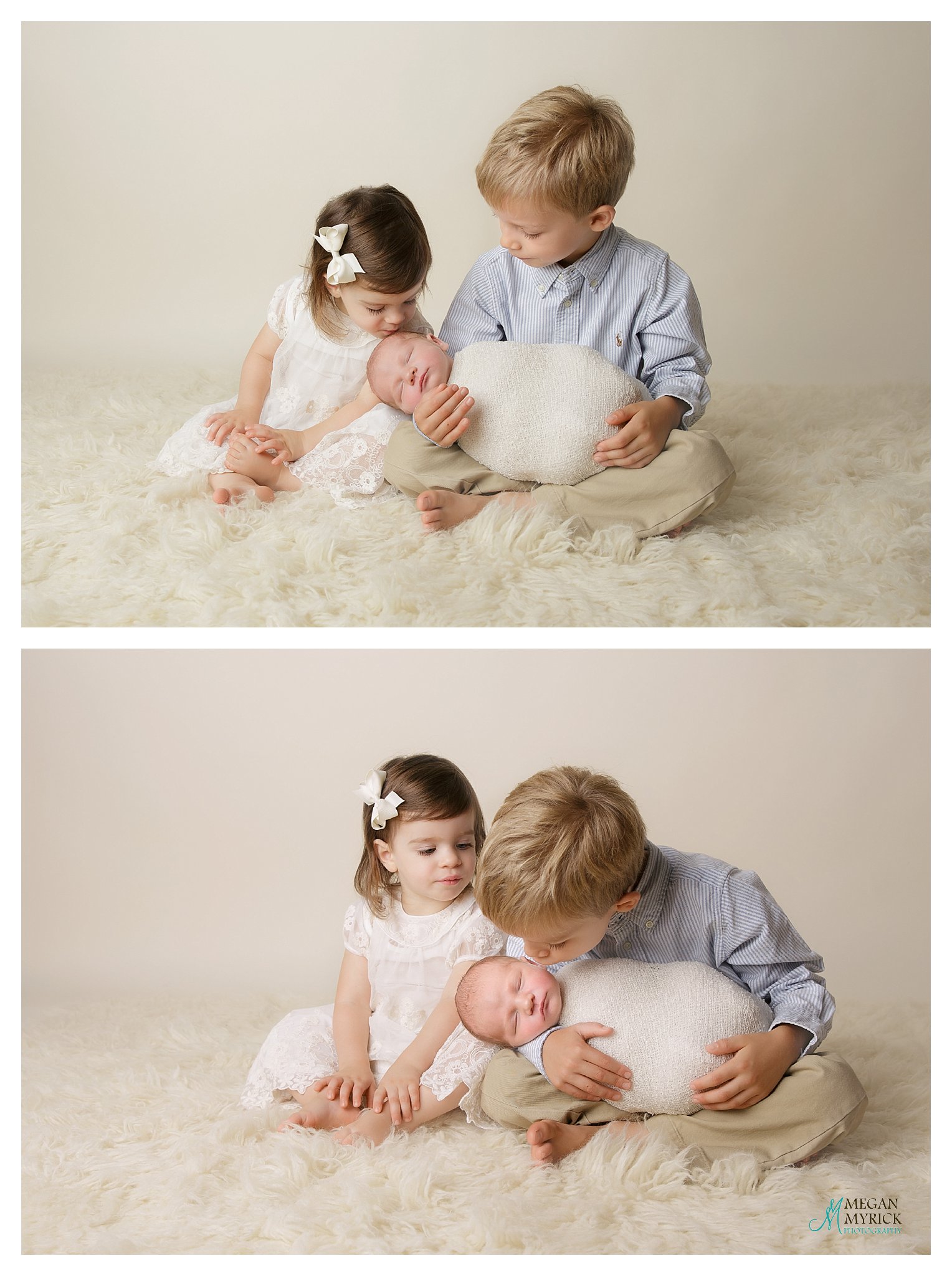 Love this little surprised "peekaboo" shot.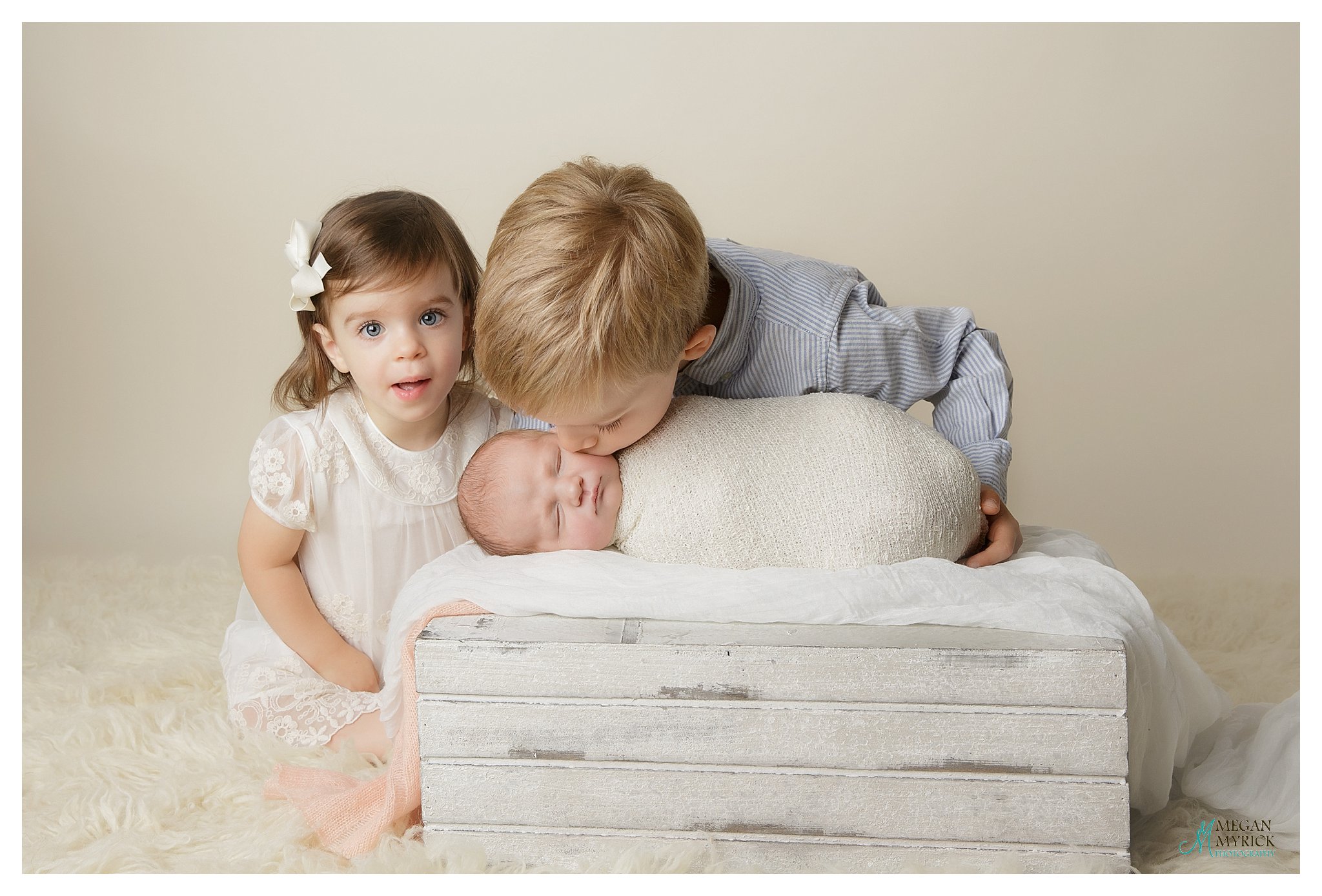 While I generally edit extremely clean, it is fun to change things up a bit and try more of an artistic edit once in a while. Lauren's gown, a bridesmaid's dress from a wedding she was a part of, was the perfect backdrop for this timeless mother and daughter image.
How I love little baby parts. It's the smallest details that we tend to forget.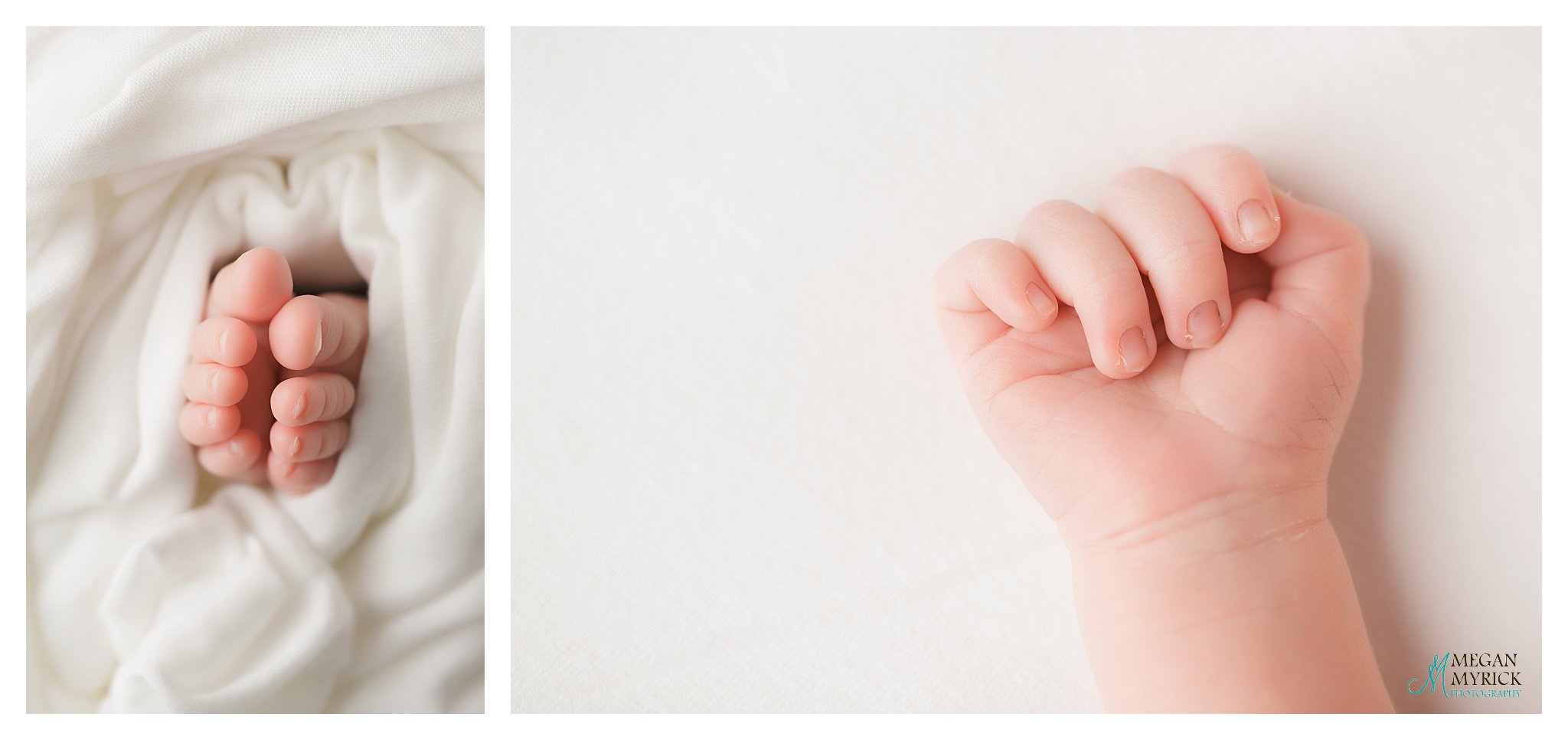 Baby A. had the squishiest cheeks and the most pouty lips! And that bonnet? A favorite among my clients. It's sweet, classic, and utterly feminine. When you book a newborn session with MMP there is no need to worry about bringing props of any sort. With our extensive prop closet, I promise we've got you covered.
One of my favorite images from her session. Isn't she simply perfect?
Adam and Lauren, thank you for trusting me to capture Baby A., your beloved new addition. It was a pleasure working with your family and getting to know you. Wishing you all the best with your move and getting settled in a new location!