I can't believe this is the 4th year of our popular Mommy & Me Sessions! And we are so excited to be partnering with the Pregnancy Care Center of Richmond Hill!
The Pregnancy Care Center of Richmond Hill is a faith-based organization striving to enable women to make life-changing decisions in a nonjudgmental environment. Bringing compassionate help and hope to women and teens who are unprepared for pregnancy, the Pregnancy Care Center of Richmond Hill is a vital, important resource in our community. The center also provides counseling and education on parenting and adoption.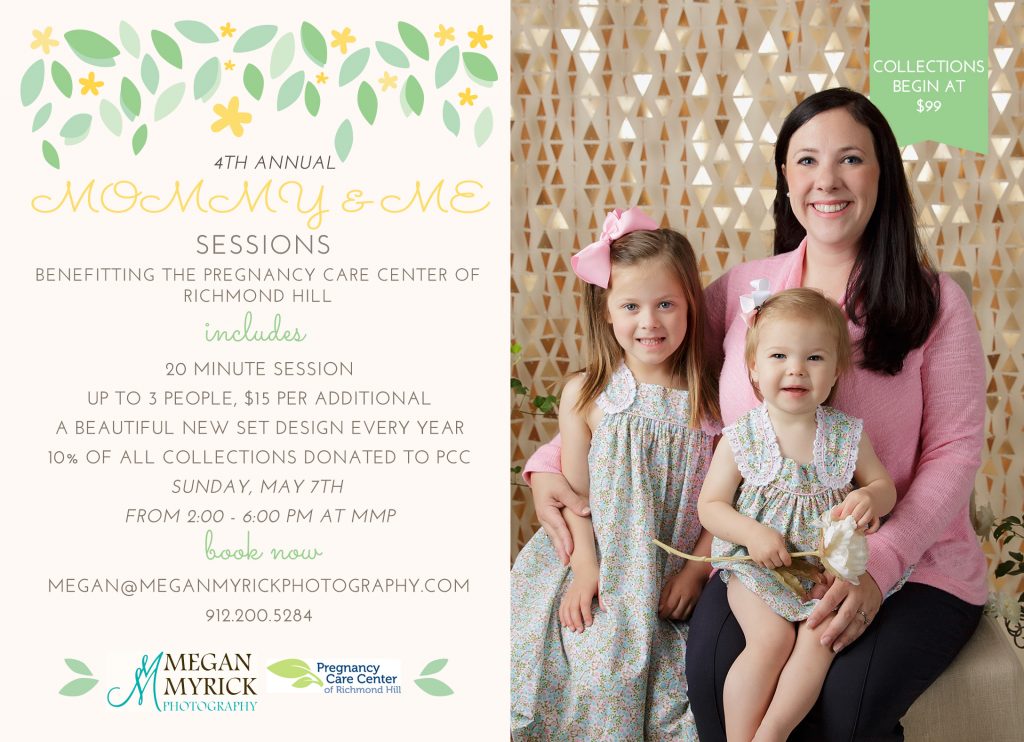 When? Sunday, May 7th from 2:00 – 6:00 PM
Where? MMP's new studio, 128 Frances Meeks Way, Suite 3 in Richmond Hill. Right off Ford Avenue, across from the Catholic church.
What's included? A 20 minute session of up to 3 people ($15 per additional) and use of studio's exclusive props and set design. Packages begin at $99.
When will I receive my images? Digital images and products will be available within three weeks of full payment.
What is this year's theme? Sticking with floral this year, our backdrop is a delicate Anthropologie-inspired paper flower and puff garland, in shades of blush and white.
What is the investment? $99 is required to secure your booking, with that amount being applied to the collection of your choice. Collections range from $99-$399. 10% of all collections purchased will be donated back to the Pregnancy Care Center of Richmond Hill.
I have been looking forward to this event! Where do I sign up? Click here to reserve your booking.
See you soon!