I can't believe this is the 5th year of our popular Mommy & Me Sessions! And we are so excited to be partnering with The Love & Legacy Project!
The Love & Legacy Project is a faith-based organization whose mission is to support families experiencing medical or socioeconomic hardship by providing complimentary maternity, newborn, and family sessions. Participants receive complimentary hair and makeup services, and use of a studio's exclusive wardrobe and props. Professional photographers not only donate their time and expertise but also 10 heirloom quality prints to help document a family's story.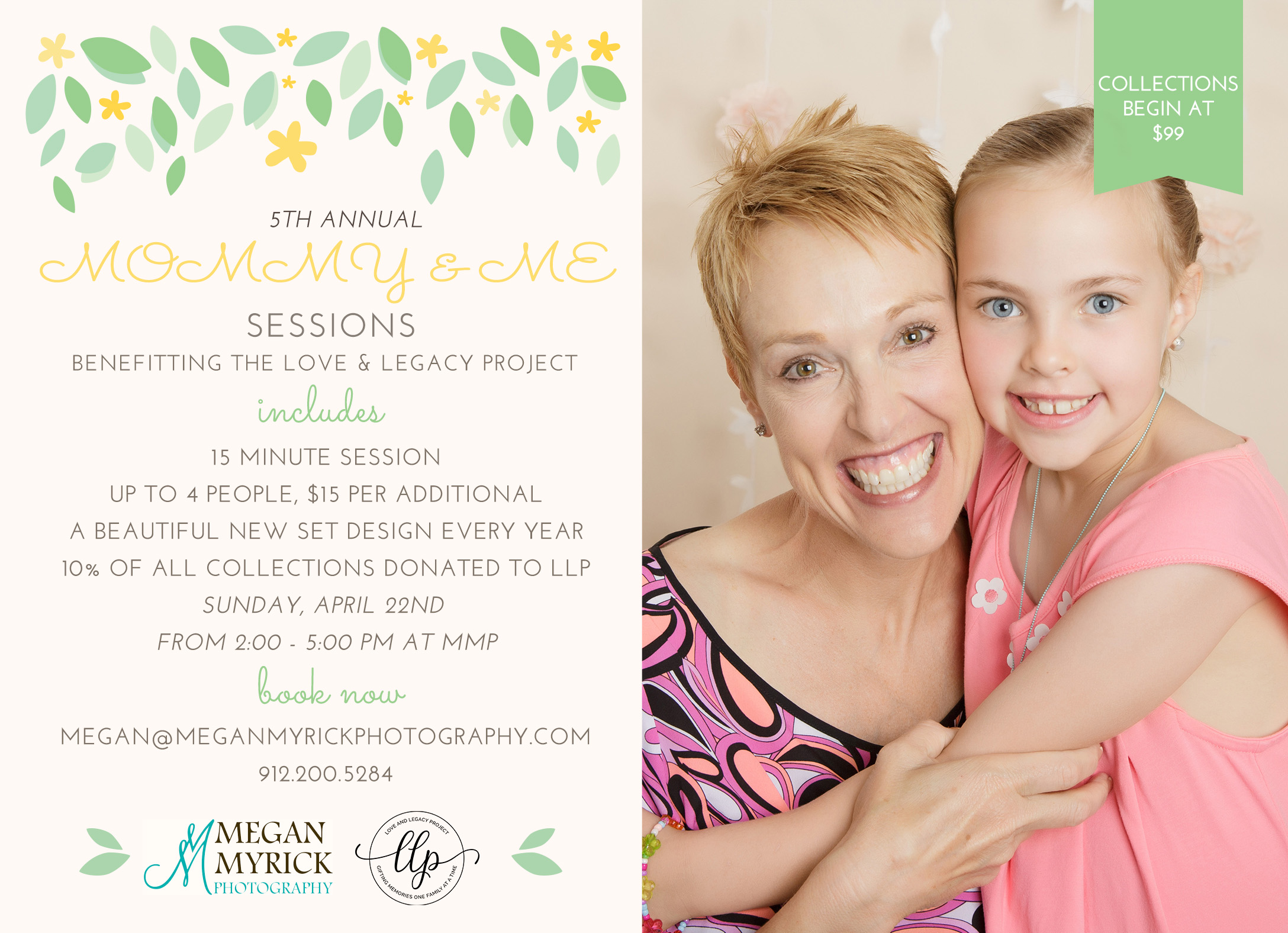 When? Sunday, April 22nd from 2:00 – 5:00 PM
Where? MMP's RH studio, 128 Frances Meeks Way, Suite 3 in Richmond Hill. Right off Ford Avenue, across from the Catholic church.
What's included? A 20 minute session of up to 4 people ($15 per additional) and use of studio's exclusive props and set design. Packages begin at $99.
When will I receive my images? Digital images and products will be available within three weeks of full payment.
What is this year's theme? Sticking with the popular floral theme, this year's backdrop is a cascade of pink, orange, lavender, and green flowers, with a delicate painted effect.
What is the investment? $99 is required to secure your booking, with that amount being applied to the collection of your choice. Collections range from $99-$399. 10% of all collections purchased will be donated back to The Love & Legacy Project.
I have been looking forward to this event! Where do I sign up? Click here to reserve your booking.
See you soon!