There are a lot of really amazing things about being an Army spouse. Traveling the world, making wonderful, life-long friends, getting all fussed up for military functions, serving your country, discovering how brave and strong you truly are and knowing that you are a part of something way greater than yourself. For me, as an Army spouse and photographer, it's the chance to meet up again with former clients.
The last time I saw this sweet girl, she was looking pretty adorable in some precious props and outfits her mom brought.
Seeing her again, months later, was such a treat. Another chance to photograph this sweet baby girl. And just look at her now!! Definitely sporting the same bright eyes and chubby little cheeks (and a good 'ole Georgia tan)! Yay!!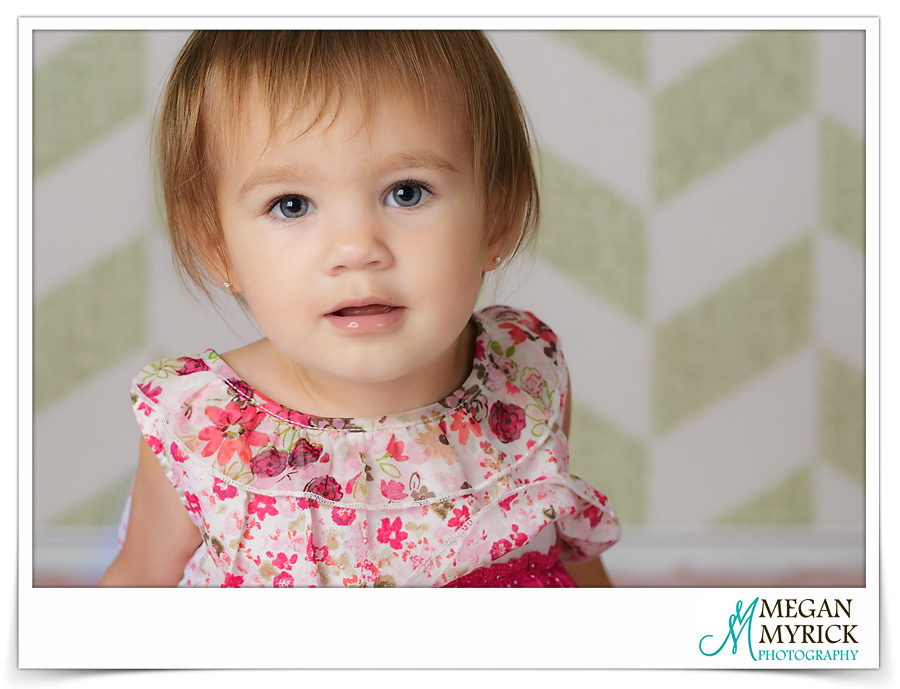 This session was such a blast! It is incredible to watch these little people grow up before your eyes – especially when you don't expect to see them again!
I can't begin to tell you how much I adore Miss R and her spontaneous, entertaining personality.
Momma, it was such fun to chat with you during R.'s session. Thank you for being a friend and such a loyal client, even after moving states!! I appreciate your patience, too. I look forward to working with you many times while we're both here and documenting all of R.'s milestones.

Megan Myrick Photography specializes in newborn, maternity, baby, child and family photography in Savannah, GA and surrounding areas including but not limited to Richmond Hill and Pooler.