Welcome to April's Newsletter! The family and I spent our afternoon after church starting to prep for spring adventures … sweeping off the porch, washing patio furniture, and hanging new ferns. Spring is one of my favorite seasons (next to fall). Earlier this morning I had the windows open, listening to the birds chirp and letting all the fresh air in … it's so good for the soul! What do you enjoy about spring?
I wanted to thank everyone who came out on Saturday for our annual Petite Spring Portrait event! We had a wonderful time welcoming both veteran and new clients to the studio. Sad you missed it? Not to worry! Our 4th annual Mommy and Me sessions will be held next month, on Sunday, May 7th. Be sure to mark your calendar! These sessions are another crowd favorite and sell out quickly!
If you firmly believe MMP is the best photographer in Bryan County we'd appreciate your vote! The Best of Bryan voting is now open and your support would be fantastic! Please click the link below. 🙂
Other local favorites of ours? Check out the list! Perhaps you'll find a new place to try!
The Slide Shop, Charlie Grainger's, Bubba's Bistro, Omelette Cafe, Waystation Coffee Company, Ice Cream Stop
KTM's Sew Much Baggage, Ella's, Tech Smart, Let's Create, Cloud 10 Salon, Whole Health|Inner Balance, Tim & Dave's Nursery, Cedar Animal Hospital, Leahy Art Gallery
Dr. Dority (dentistry), Dr. Vaught (orthodontics), Lesley Frances PR, Randy Bocook Real Estate Team, Teresa Cowart Realty
I hope I didn't miss anyone! There is quite the abundance of talent and resources here in RH!!
And in case you missed March's newsletter, please click here.
Finally, I'd like to introduce you to the newest member of the Myrick clan! Meet Mille, a 3 month old lab mix we rescued from GARD two weekends ago. She's the perfect mixture of sweet and sassy, and is a fun-loving companion for our other rescue, Farrah. 🙂
Mark your calendars! Be sure to check the website and/or social media for any MMP events.
Easter Extravaganza – Saturday, April 15th at JF Gregory Park at 11:00
Spring Break – April 17-21
Tiny Clicks – Saturday, April 29th from 9:30-12:30
4th Annual Mommy & Me Sessions – Sunday, May 7 from 2:00 – 6:00
Pregnancy Care Center Fundraiser – Friday, May 12th from 6:30 – 8:30
Last day of School  – Wednesday, May 24th
MMP Celebrates 6 Years! – July 2017
Chamber of Commerce Lunch & Learn with MMP – Wednesday, July 26
Back 2 School Portrait Event – Aug/Sep TBD
Santa Experience – November 3, 4, & 5 at the RH City Center

Interested in booking or session or receiving more information on one? Click here and select the "Contact" tab.
Are you looking for a creative way to hang your professional pictures? Making a canvas out of them could be the right answer for you! Canvases are a beautiful way to turn your pictures into a piece of art, if done correctly. Many websites and companies offer canvases for cheap, which may seem like a wonderful option, but remember you get what you pay for. Specific companies are able to price canvases low because they make them quickly with sub-standard materials. This production model does definitely save you money, but most canvases created in this way end up fading, breaking easily, being printed incorrectly, or losing the professional quality your photographer spent a great deal of time putting into your images. In truth, the best route is to actually go through your photographer- whether you order canvases directly from them, or if he/she has good advice on where to order your own. Professional photographers know which companies produce quality work, and will help make your experience one that lasts.
MMP's canvases are printed with archival inks and, if properly cared for, are guaranteed to last almost 100 years.

When using point and click or smart phone cameras, the number one complaint from people is how to get clearer images. Do you find yourself trying to capture the perfect shot, only to find that everyone in the shot is blurry? That can be so frustrating. Try these quick tips the next time you find yourself in a photographic moment and see if your images come out much clearer!
Tip 1 – Light up your subject. Whether this means going outside, going closer to a window, or moving into the available light in the room, the better lit your subject is the crisper the image will turn out.
Tip 2 – Hold still, and with both hands. Our smart phones can be so small and lightweight that we find ourselves shooting pictures one handed. The movement from your hand can be a big reason for blurriness in your images. The next time you shoot, try holding the camera with both hands and holding it very still. You'll be surprised what a difference it can make.
Tip 3 – Clean your lens. Smart phone cameras can get gunky lenses quickly when we keep them in our pockets, purses, cup holders in the car, and let the kids play with them.   Regularly clean your lens and you will be able to create the best and clearest images possible.

Looking for a healthy, fulfilling snack? Regularly snacking on nuts not only satisfies cravings, but can also extend your life by positively contributing to your body's needs. There are so many reasons why nuts should be included in your diet, here are just a few of the benefactors:
They contain "healthy fats" that your body needs
They replace high calorie snacks like chips
 Nuts have a good source of protein
The next time you are reaching for a bag of chips to snack on, try grabbing a bag of almonds, cashews or pistachios instead and do something good for your body.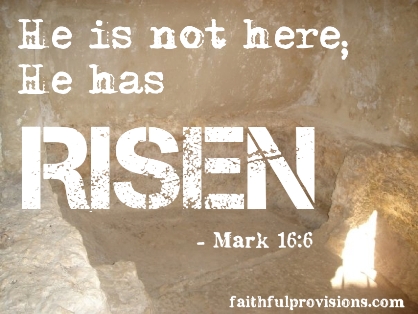 Have a wonderful month, friends! Happy Easter!