Because your story deserves to be printed.
Welcome to your April Newsletter! Hard to believe we are flying through Spring and on our way to the hot, hot summer! I hope everyone had a wonderful Easter spent with the ones you love. Ours was lovely … small Easter egg hunt in the morning plus gifts from the Easter Bunny, making our traditional Resurrection Rolls (find the recipe here), church, lunch with friends, then relaxing at home. It was a perfect start to Spring Break!
This month's issue is packed full of great information, so let's get started!
The Children's Spring Portrait Event was a huge success! We welcomed several new and familiar faces to the studio. Here's a peek!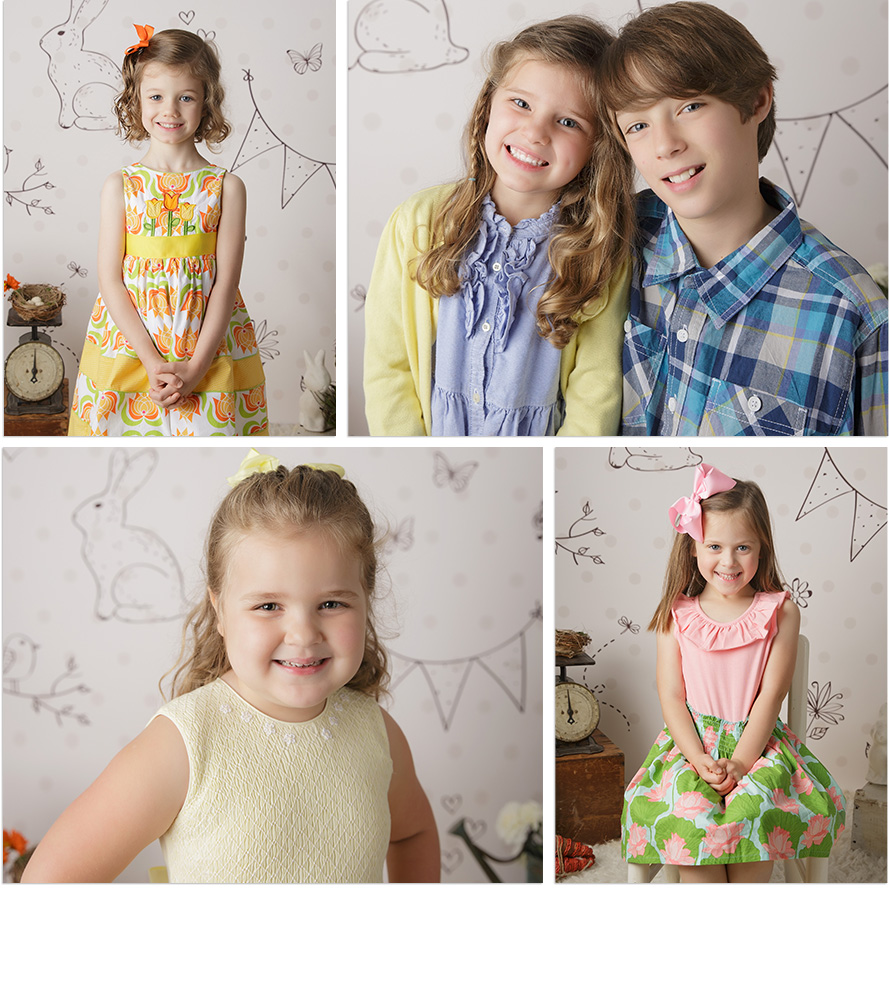 My job is pretty amazing, isn't it? Love all these sweet faces!
Many people, after getting their professional pictures back, are giddy and eager to have them printed and hung as soon as possible. Naturally, the first place that pops into their head to order from is the local drugstore. While this would be smart for a disposable camera from a family trip, this is NOT the route you want to go with your professionally edited pictures. Local grocery and drugstores do have printers, but they are not professional-grade quality. The coloring is always off (usually too much orange and red in the skin), and the papers aren't archival quality or even high print quality. Printing from a professional means that you are keeping your investment alive – and not wasting the money you spent on a professional shoot and edit to only be changed by a cheap printer. When investing in a company that specializes in printing photos (and doesn't also sell you socks and milk), quality is their top priority, so you will always be getting your images printed exactly as they were intended to be, on the highest quality paper. At the end of the day, if you thought it was worth it to get your pictures professionally taken, it is worth it to get them professionally printed as well.

When starting photography, many people get very lost when it comes to editing. While looking at a picture you just took on a nice camera, it's really easy to look at it and think "Wow, that looks great! What is there to fix?" Or maybe, "I've got a nice camera that I figured out how to use, but I can NOT get my pictures to look like everybody else's!" Well don't stress, because I've got some good ways to help you get started.
The 2 main things that photographers look at with each image is skin tone and exposure. Many cameras shoot pictures where the skin tones end up looking too orange, too red or even too blue. Fixing the image so that the skin tones look natural can make a dramatic difference. The other major fix is the exposure. Is the picture too light? Is the picture too dark? Even with professional cameras, pictures can come out with the exposure off. (Yes! I do make mistakes while shooting!) The best way to judge if the exposure is correct is to look at the skin again. It's very important to adjust the image until the exposure is correct. Even if it means making the sky extra bright, it's more important to have skin be exposed correctly verses anything else in the image.
Still not sure? Not to worry, I'm in the process of creating a Photoshop class, just for you! Woohoo! Details to come. 🙂

Are you a movie watcher? By the time Friday approaches, nothing sounds better than to just relax for a few hours watching a good movie! In fact, our family has a weekly "popcorn dinner" night. As a family we choose the movie we'd like to watch, then we cut up meat, cheese, and fruit paired with crackers and popcorn. A tradition that started while I was young, it's been fun to pass this on to our boys. It truly gives us something to look forward to at the end of a long week! And while these movies definitely aren't child friendly, these are the top 10 as rated by IMDb (top movie authority site). It might be fun to take a few weekends and have a "Top 10 Movie Fest" with your significant other. Or, invite some friends over and together you can debate if these really are the best movies ever. No matter what you decide, there is no doubt that great classics seem to get better each time you watch them!
The Shawshank Redemption (1994)
The Godfather (1972)
The Godfather: Part 2 (1974)
The Dark Knight (2008)
Pulp Fiction (1994)
Schindler's List (1993)
Angry Men (1957)
The Lord of the Rings: The Return of the King (2003)
The Good, the Bad and the Ugly (1966)
Fight Club (1999)
To help Taran and me select age-appropriate movies for our boys, we often consult Common Sense Media (here). CSM rates movies, TV shows, songs, books, video games, apps, and websites based on developmental standards established by leading child advocates. Reviewers include librarians, teachers, and other various academics who are carefully selected and trained on how to rate media based on CSM's strict criteria. Taran and I have found Common Sense Media a trusted resource in providing age-appropriate media for our children.
Hope you enjoyed this month's installment! If you have ideas or suggestions of topics you'd like me to cover, be sure to let me know! You can reach me via email at megan@meganmyrickphotography, Facebook, or call the studio at 912-200-5284.
April is fully booked for sessions, so I am currently booking for May, June, and July. And please don't forget about scheduling fall sessions early … those tend to book up rather quickly and I'd hate for you to miss out!
For those of you that follow my FB page fairly regularly, you already know how much I LOVE inspirational quotes. It's a crazy addiction, I tell you! I collect them like some women collect shoes. Or purses. Or costume jewelry (or all of the above if you're like me). Here's the link to my "Quotable" board on Pinterest, if you're in need of some uplifting. 🙂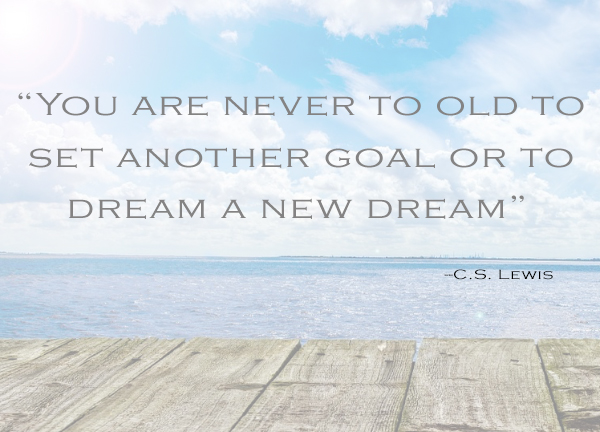 Have a beautiful week, sweet friends! As always, I love forwards and shares! If you know someone who would enjoy receiving my newsletter, please pass the information along! 🙂