As your Richmond Hill, GA maternity photographer I am fortunate enough to spend lots of time with first-time parents and there is just something so incredibly special about them. Of course, the birth of any baby is always exciting and remarkable, but the first born always holds a unique place in your heart, as they are the one to first to call you mom and dad.
Lou and Ashley were no exception. Young and vibrant with the excitement that can only come from the expectation of a new baby, I met them in the middle of May, a month also full of hope and anticipation of greater things to come. Lou, quiet and warm, Ashley bubbly and completely overflowing with love for their soon to be born daughter. The kind of exuberance that is inherently contagious and heart warming, fondly reminding me of my months being pregnant with my boys.
Their love for each other and for their unborn baby was palpable; the camera doesn't lie.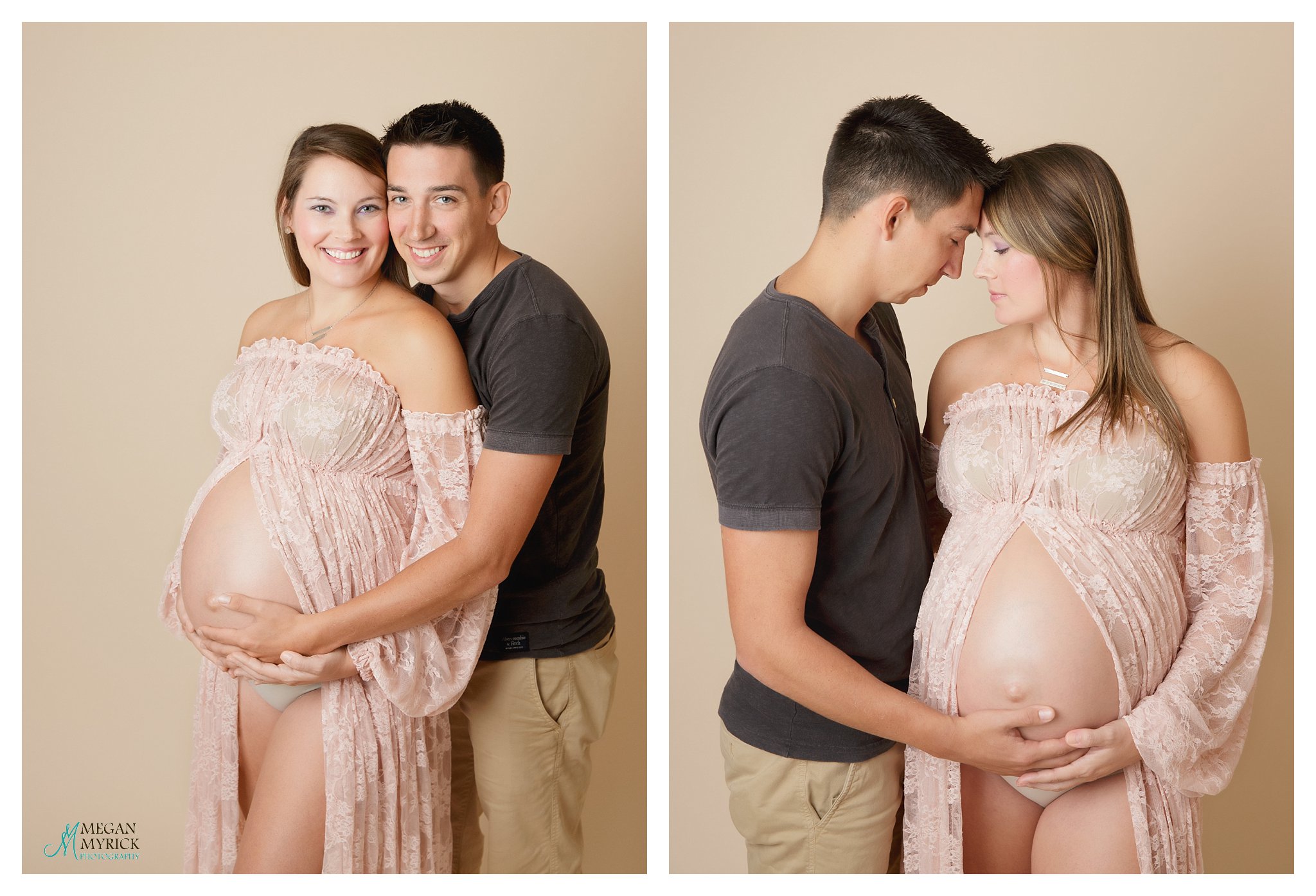 Ashley chose some of my favorite gowns from the studio's curated maternity and postpartum wardrobe. We choose tops and gowns that are flowy and feminine, with touches of lace and elegance.
This "bloom" pose has quickly become one of my post popular and requested poses. Ashley looks absolutely stunning here.
Ashley and Lou brought these adorable "Promoted to Mommy" and "World's Greatest Dad" shirts with them to their maternity session (we used them during their daughter's newborn session, too!). While we have a wide variety of clothing choices for mom, we do encourage clients to bring items from home if they have great significance to you, or if you would like to see those items incorporated into your session(s). We strive to make everyone's experience special and distinct, and adding unique touches (like custom shirts), helps to bring that more to life.
Ashley specifically requested a silhouette and we were happy to oblige! Wondering how to create your own silhouette? Simply expose for the background, which will allow your foreground to fall into shadow.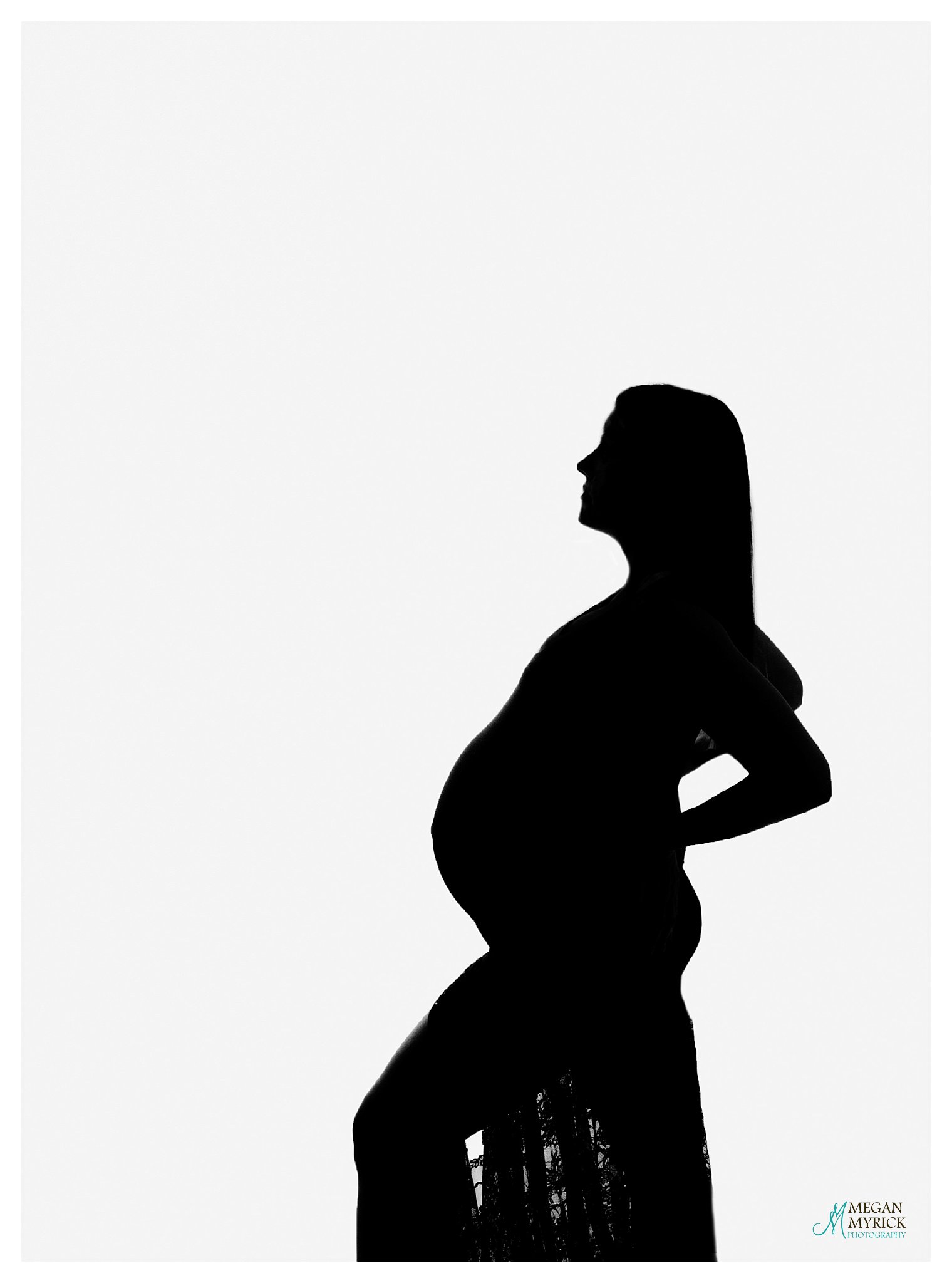 Ashley, looking radiant in a rich mauve colored gown borrowed from the studio wardrobe. And who doesn't love a classic black and white image? Smoking' hot, you two! 😉
Lou and Ashley, you know how much I adore you and am forever grateful you choose me to document these amazing moments in your life.
Sending you oodles of love!