It's always a melancholy day when Birthday Bash sessions roll around. Most of these kiddos have been with me since birth (or before birth with mamas who opt for maternity sessions, too). These families become part of yours, and while it's exciting to watch the kids grow, you also know it will probably be a while before you see them again … which is rough once you're used to photographing them every few months.
For Baby A., mom wanted soft and feminine for the first part of her daughter's Birthday Bash session.
Baby A. is a classic beauty, with a smile that lights up a room and skin like porcelain.
I simply adore baby girls in blue, and the tones in these images flow so seamlessly.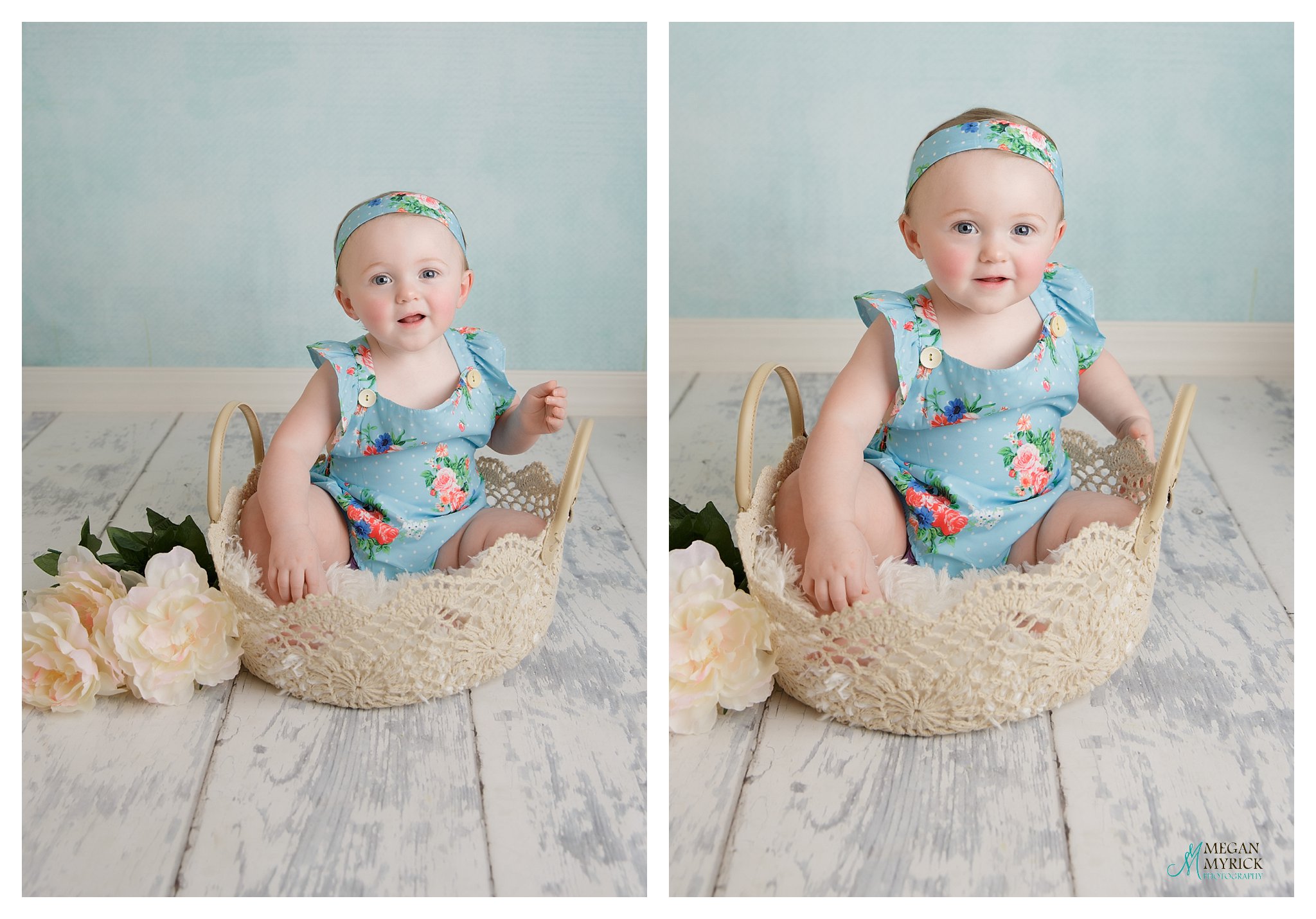 Baby A.'s second setup was a vibrant pink and yellow, which helped to tie in the colors of the cake smash.
The backdrop, floor drop, birthday banner, stool, and headband are all part of the studio's prop and wardrobe closet. There's very little you need to bring for your session with MMP!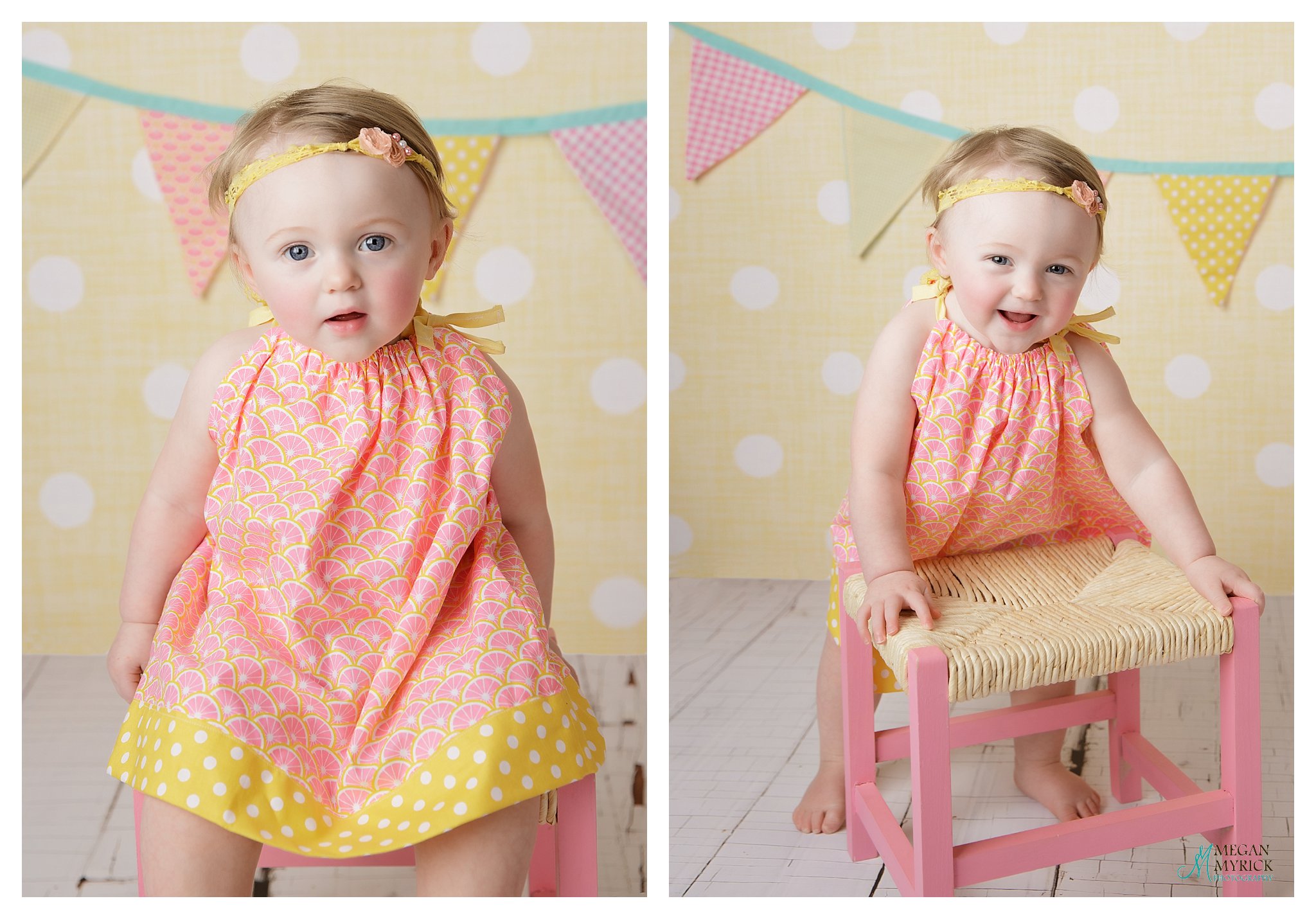 We usually plan for two "regular" setups before the cake smash, as babies are generally covered in cake by the end of the session!
Baby A. was no exception. She loved her delicious cake provided by Ates' Bakes and Cakes.
The theme for Baby A.'s cake smash was butterflies & sunshine, with pops of purple and yellow.
Leslie's cakes are so amazing, Baby A. was eating it off the cardboard base!
(For the record, I don't blame her. They truly ARE that good!)
Julie & Tim, thank you for allowing me the privilege of photographing this sweet girl during her first year!
Ready to book your cake smash session? Information on all of our sessions can be found here.