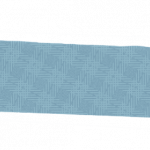 I first met adorable Baby W. in the fall, when his family came to see me for a family session. You can see their entire blog post here.
I truly adore the entire Lanz bunch, but Baby W. is a standout, basically just a really neat kid. He is always outgoing, smiley, happy and full of giggles. So of course I jumped at the chance to work with them again when mom called me to schedule Baby W.'s first birthday session.
Pre-session consultations are an important part of my process in order to create the type of session you are imagining. Mom wanted to incorporate red and blue without the scenes becoming too blatantly patriotic or western. We settled on two simple backdrops with minimal props to fulfill her wish, and I team up with the fabulous Cassy Beatty from Ella Loves Cale to develop the perfect banner for the cake smash portion of the session.
Baby W. came raring to go, like always. Definitely not shy around me, which I love.
I always try to capture the detail shots, those little things that will be hard to picture once they're grown.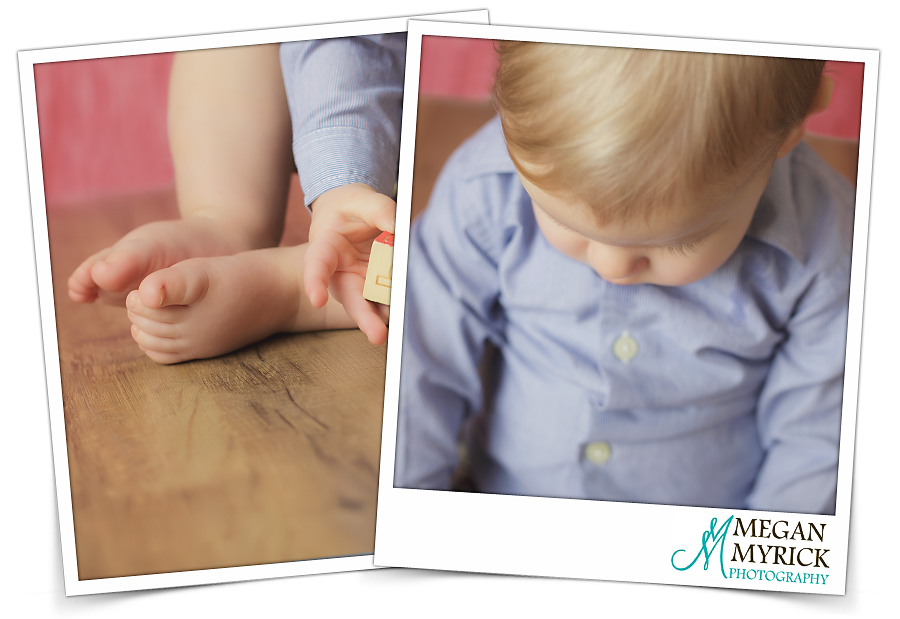 Told ya, he's a smiler! 😉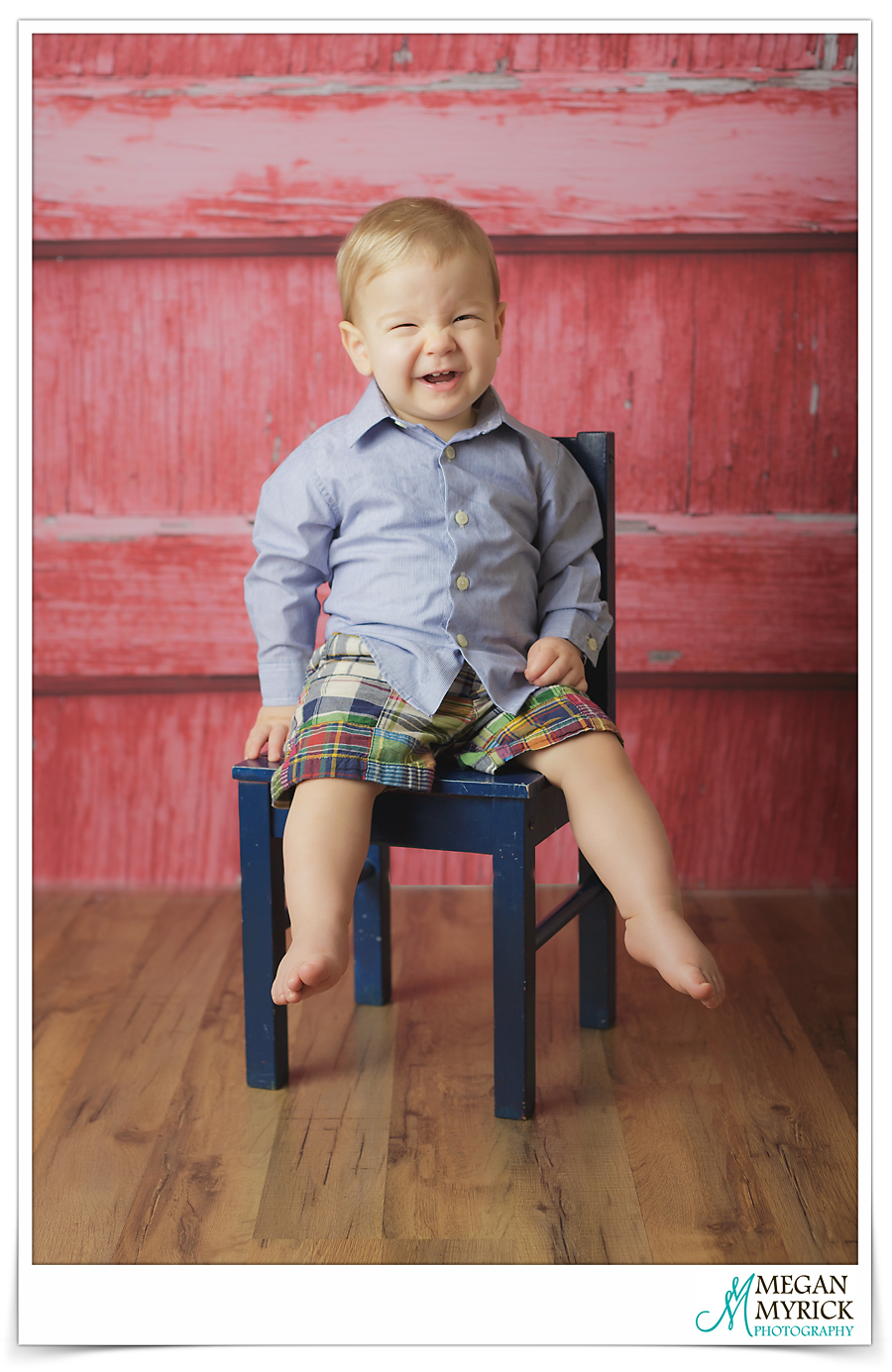 Ahh! I just love those eyes, those cheeks, that perky half-smile, that little round belly …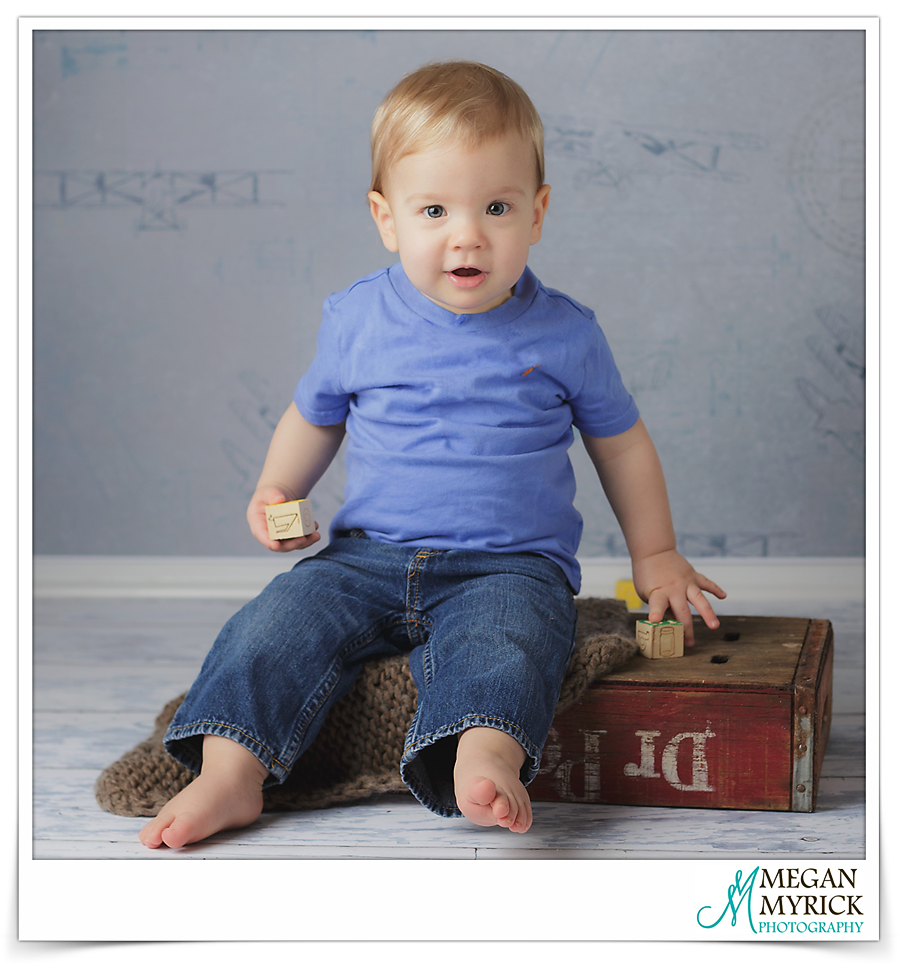 Baby W. was a good team player, but I think he knew it was really about the cake.
And he didn't waste any time.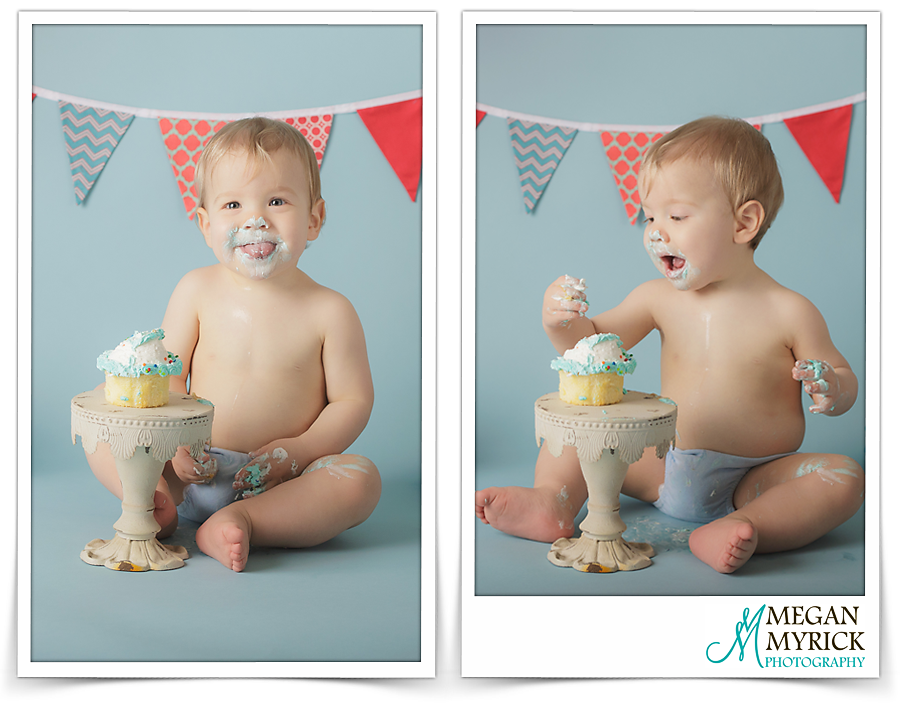 This kid LOVES cake. I couldn't click the shutter fast enough, and mom, dad and I were laughing hysterically at his silly antics.
And really, cake isn't good unless you have it in your hair.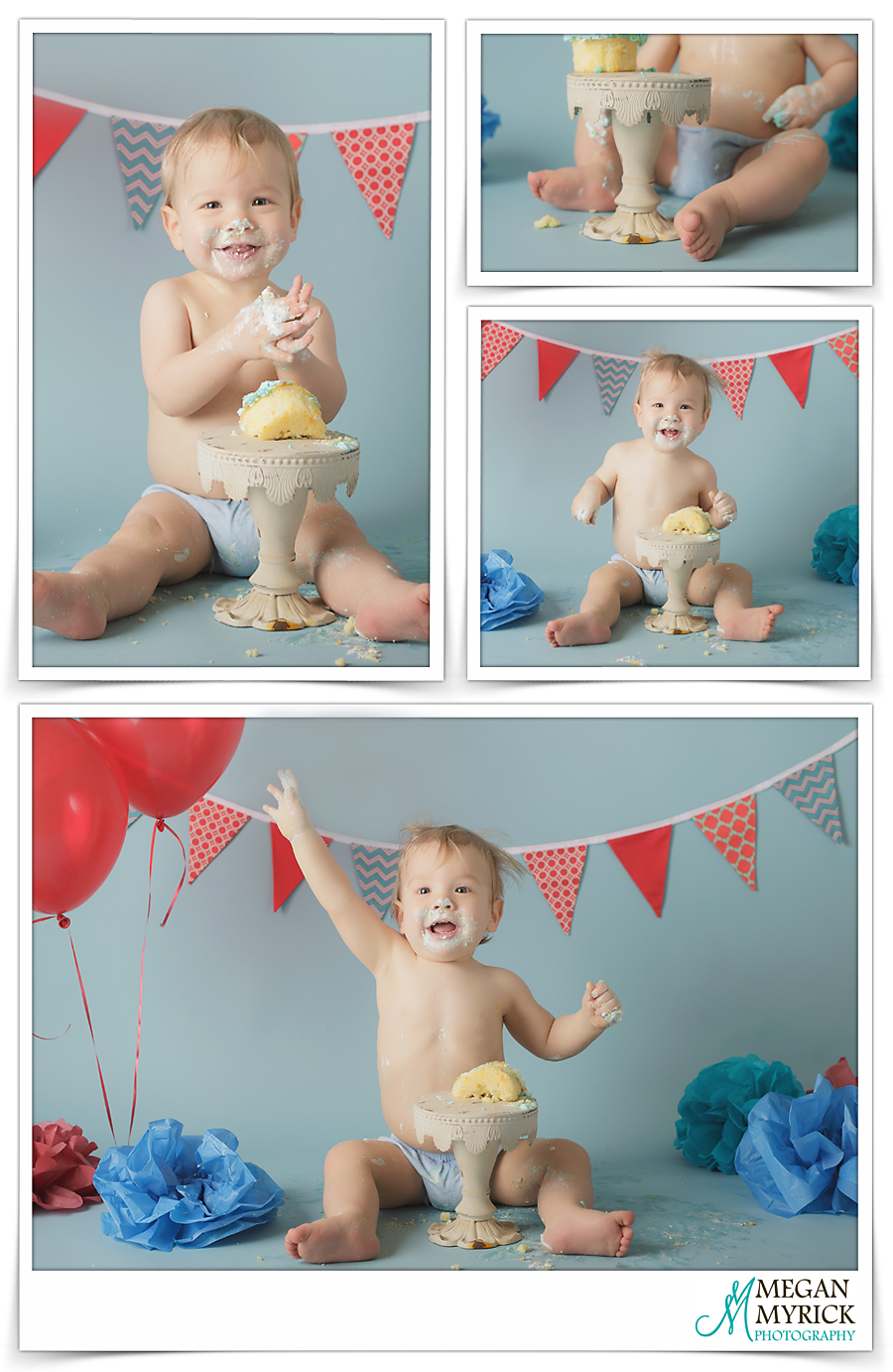 Probably one of my favorite images from his session. So adorable. Seriously.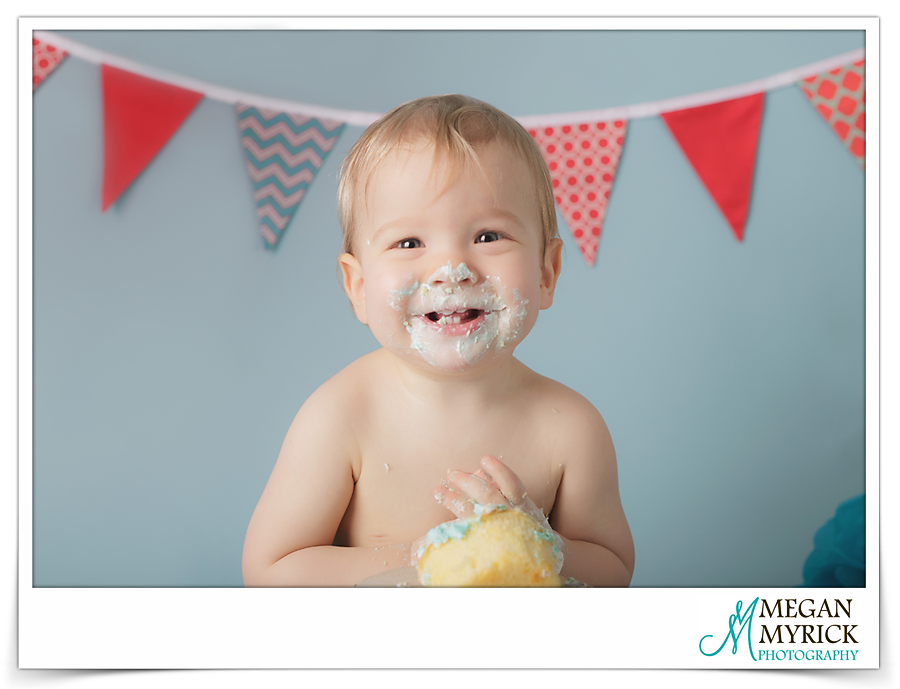 Yup, we hear you Baby W. and we all agree. Cake is awesome.
Steven & Moira, thanks again for trusting me to capture your lovely family. I always enjoy our time together and feel like we're old friends. I can't wait to meet your new addition this fall!