As a photographer who specializes in newborns and children, I do not photograph many high school seniors, let alone high school GUY seniors. However, when I do, I have such a great time. Guys, I have found, are truly some of the easiest people to photograph. They tend to be incredibly grounded, comfortable in their skin and natural in their movements and posing. Perhaps it's merely a twinge of nerves trying to be hidden, but they are usually just plain awesome.
Austin was no exception.
Austin's my neighbor, lives kitty-corner from me. His younger sister babysits my kids on occasion, his dad is retiring from a long, honorable career in the Army and his mom is as sweet and hospitably southern as iced tea. We were fortunate enough to land a terrific neighborhood in general, with kind, genuine neighbors who also happen to support my business in a pretty great way.
We met in early December (yes, this is how woefully behind I am in blogging my sessions, lol). A bit of a winter's chill was just beginning to descend upon southern Georgia, and the air was crisp and clean. Like most guys, Austin started out his session slightly chagrined as he could think of a zillion other things he'd rather be doing. It's completely understandable, dressing up and smiling for a camera for a few hours on Saturday isn't everyone's cup of tea. It didn't take long, though, before Austin relaxed and realized it wasn't quite so bad after all.
I can be persuasive. 🙂
Austin's mom, Ashley, had the fabulous idea to shoot half of Austin's session at a local flea market. The location was amazing … so much color and texture. Old farm equipment, rusted cars, weathered metal signs … I'd love to work there again!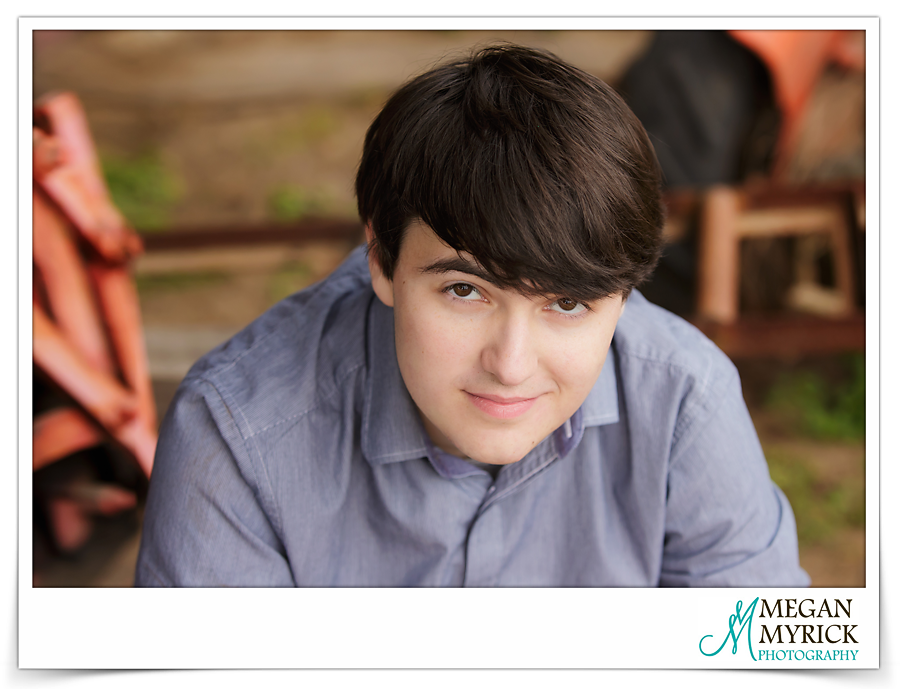 Austin, thanks for being such a good sport. You are truly a nice guy and have a fantastic future ahead of you!
Mom & Dad, thanks for trusting me with your son's senior memories. You are wonderful neighbors and we are blessed to count you among our friends. Catch you at the mailbox. 🙂