I met Baby B. and his family last year when they came to see me for family portraits. Baby B. was only about 3 months at the time, and I was lucky enough to photograph his 6 month milestone a few months later. Celebrating one is such a joy for me, and celebrating Baby B. was no exception!
Baby B. comes from a super awesome family, with two incredibly kind older sibs and two friendly, hard-working parents. MMP truly takes pride in being your family photographer, and I cherish your littles growing up just as much as you do. Thank you for letting me capture it all.
As you'll quickly discover, Baby B. has a huge personality … and he isn't afraid to share it with the world. I have a feeling he's going to do big things.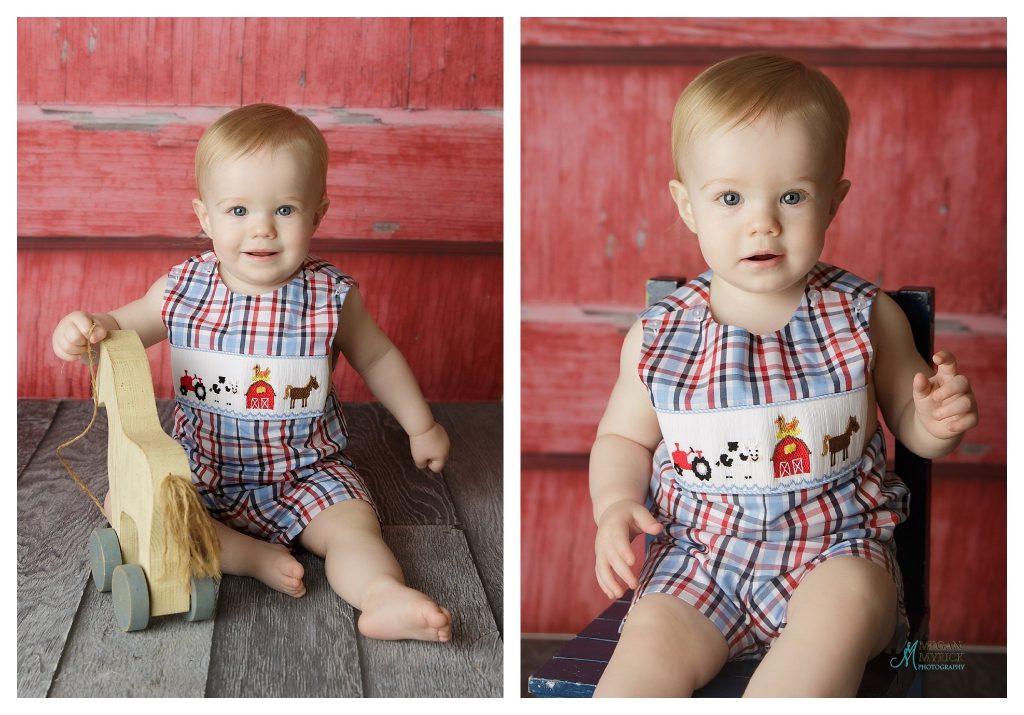 Isn't he delicious? And those EYES. Swoon. They are an astonishing piercing blue.
Perhaps it is because I am a boy mom myself, but my goodness, he just makes me smile! Such a handsome fellow with a magnetic personality!
Mama chose a Winnie-the-Pooh theme for Baby B.'s cake smash, which I loved. We went with the more classic, traditional Pooh. The muted colors and adorable illustrations are a perfect match for a first birthday session. His cake was created by the ever impeccable Ates' Bakes and Cakes.
I won't lie – some kiddos just aren't into their cake as much as others. Not to worry, though, we have a ton of tricks up our sleeve here at MMP. This picture may or may not reflect us using a bit of bribery (that's not cake in his mouth, lol!) 😉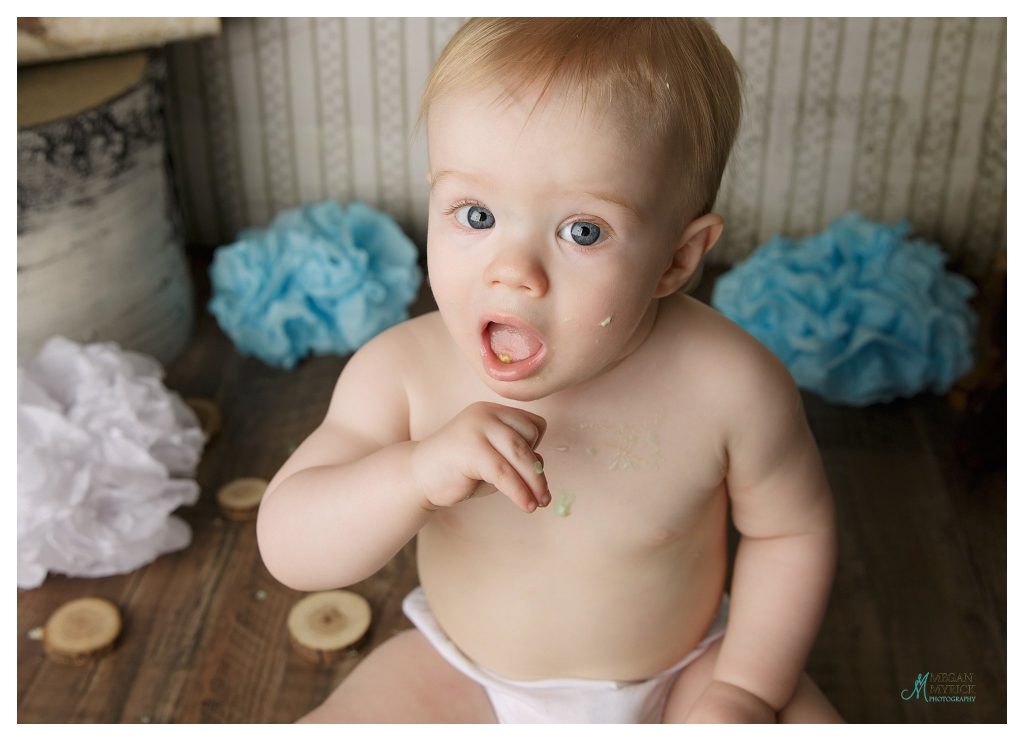 Brandon and Lisa, thank you for trusting me these past two years with your family's most precious treasures and memories. I appreciate you and look forward to seeing y'all again soon.