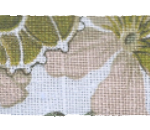 I love celebrating one. One-year-olds have either just started to walk or are almost there, tottering on chunky thighs with that adorable stiff, wide-legged stance. Their personalities are big and unashamed, their smiles deafening and tears, unforgiving. Turning one marks the end of babyhood and the beginning of childhood, a bridge that most parents find difficult to watch their babies cross, but a right of passage that cannot be denied.
As every mom and dad knows, it's a big deal.
I like capturing big deals. 😉
I first met Karen and her sweet family in late January, in celebration of Baby E.'s first birthday. The whole lot of them were incredibly tender-hearted and kind, their children polite and soft spoken. Karen and I had spent the weeks prior excitedly planning for E.'s session, and she had selected the most beautiful, feminine and fun outfits for her. I simply loved all of them.
Ruffled bloomers?
I die.
Love her tiny smile here, and such lovely skin!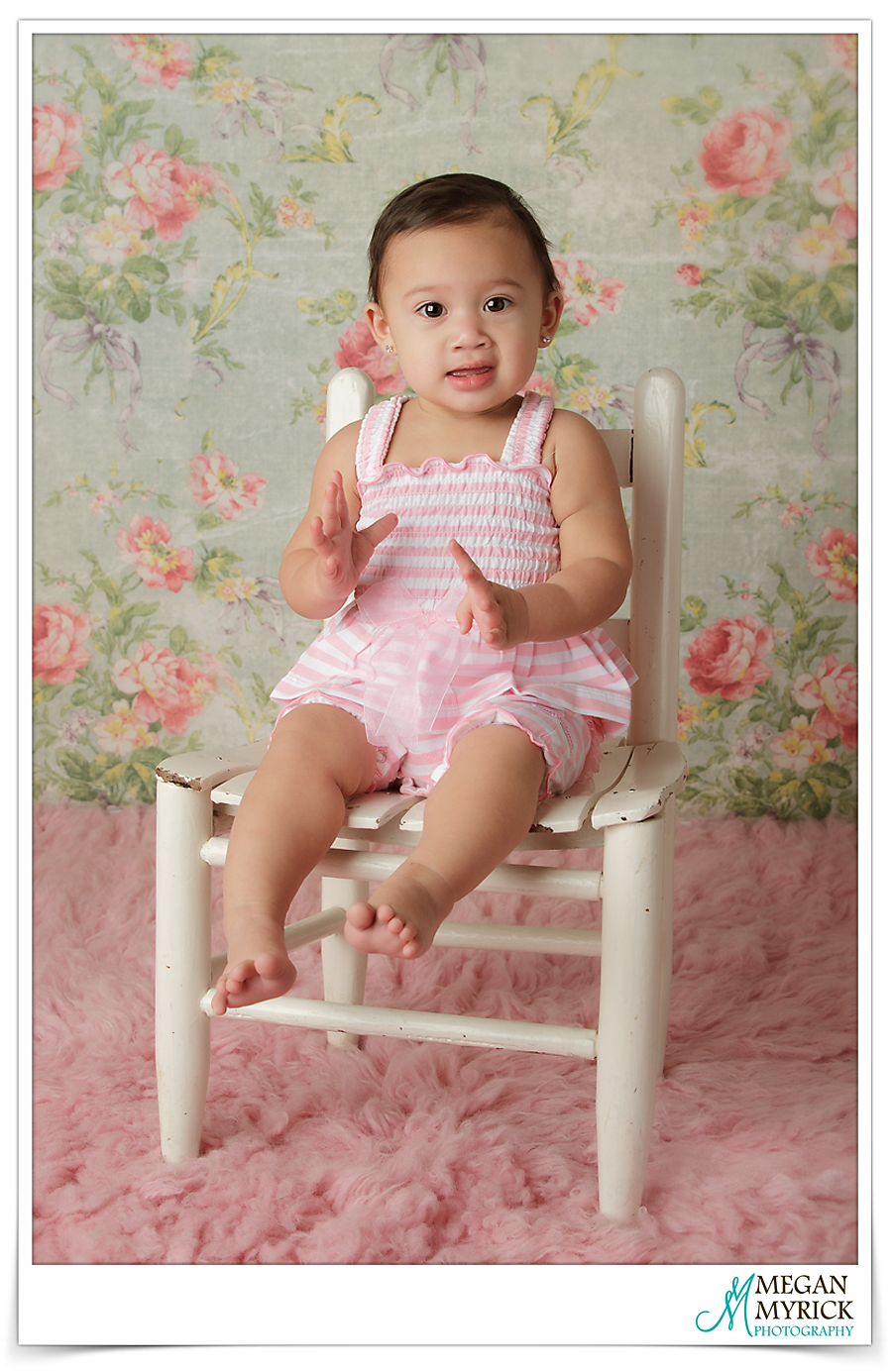 And even though Baby E. was curious and boisterous like all one-year olds, there was something so purely magical once she stilled.
I mean, that face! Who could resist it? Mmmm, not me.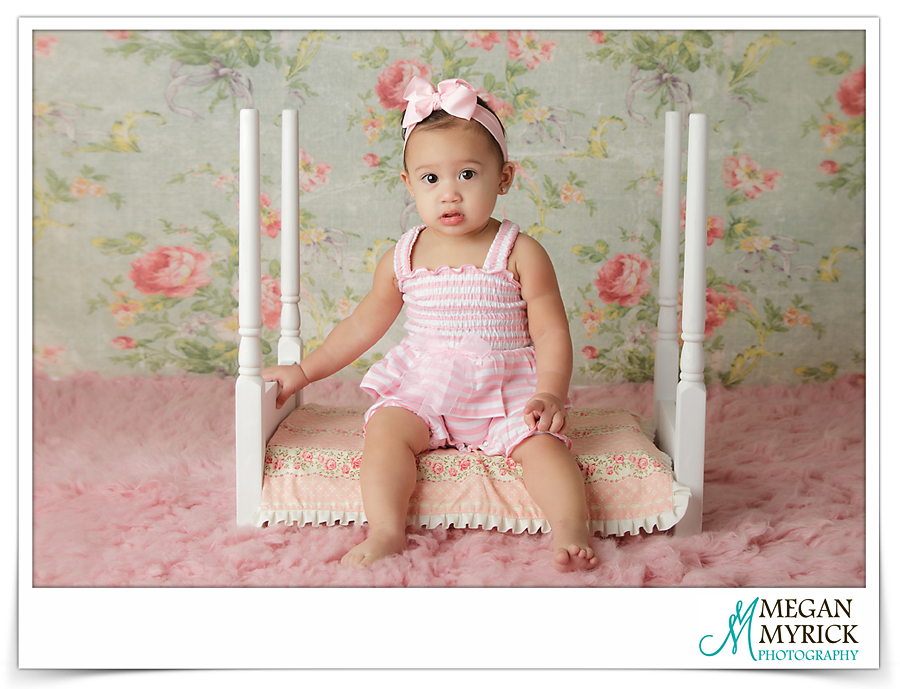 Of course, we had to party a little early. What's a celebration without a hat?
(And of course a bit of sass and pearls to go with it :))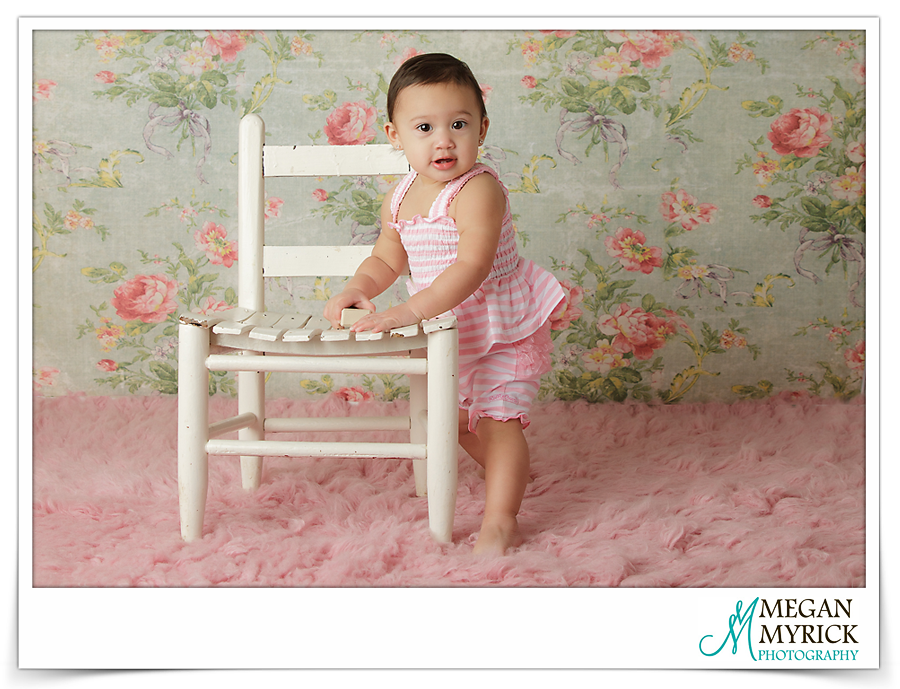 When it comes to cake smashes, some birthday kiddos dive right in like true cake-eating pros, some cry the moment their hands get dirty, and others aren't quite sure what to make of the whole thing. Baby E. fell in the latter category. 😉
Haha! This face!!
And I'm supposed to … ???
Once Baby E. figured out that being "forced" to eat cake wasn't too bad, her face definitely lit up and her attitude changed to one of sheer excitement and happiness.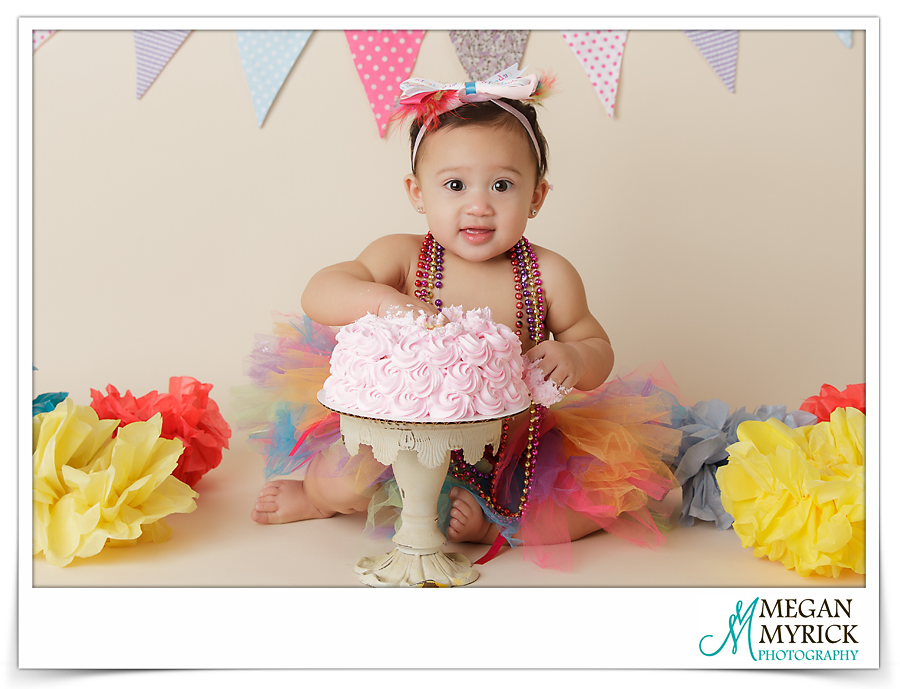 I'd say this will go down in the books as a successful smash!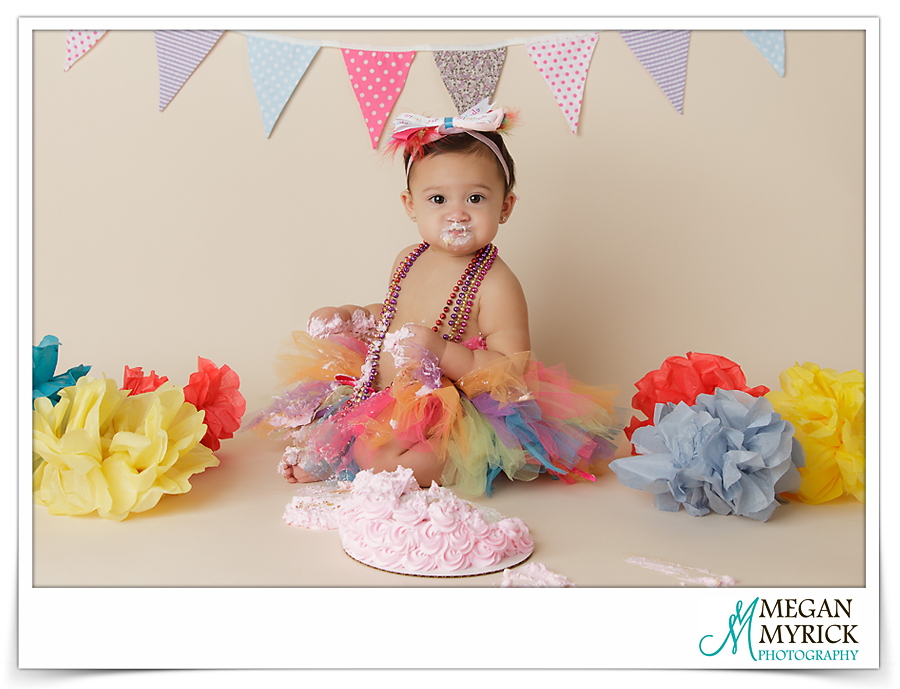 Karen, thank you again for bringing Baby E. to me to capture such a fun, important milestone in her life. It was truly a joy to have met you and your family. I wish you the best of luck and look forward to working with you again in the future!