I was first introduced to the Berns family through other nurses we'd previously worked with at WINN Hospital, and we were thrilled to work with another! What was a little different about this lovely family is that they were expecting twin girls! We welcomed them into the studio in late November.
Megan is outgoing and kind, with an infectious smile that lights up the room. Mike is friendly and patient, totally attentive to his three girls.
Aren't they a gorgeous family?
And Babies V. & G.? Completely precious.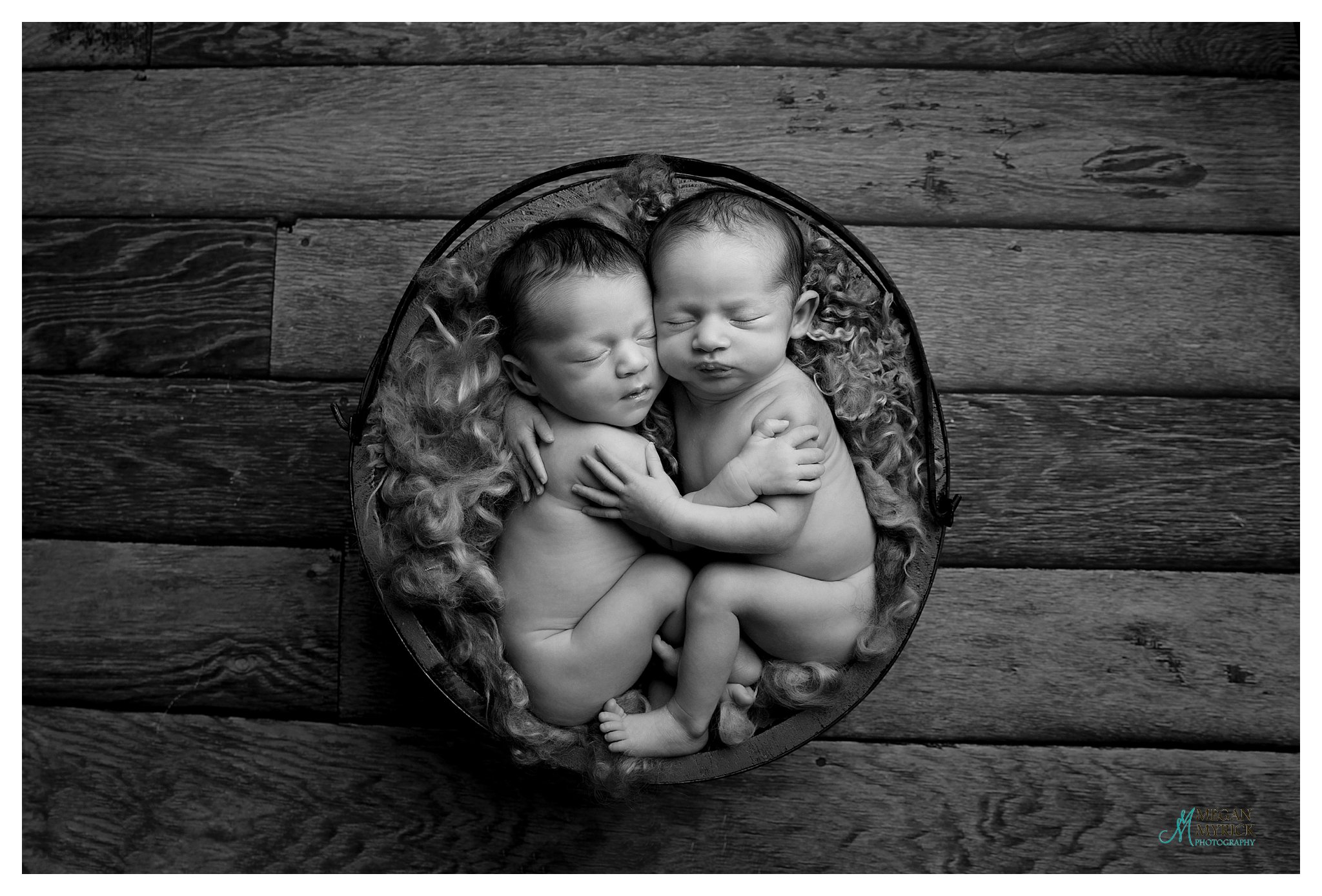 Parenthood looks amazing on Mike & Megan!

The favorite image from the girls' entire session. Aren't they the cutest? Love these adorable hats from Snippets Props. I purchase from her shop on a regular basis.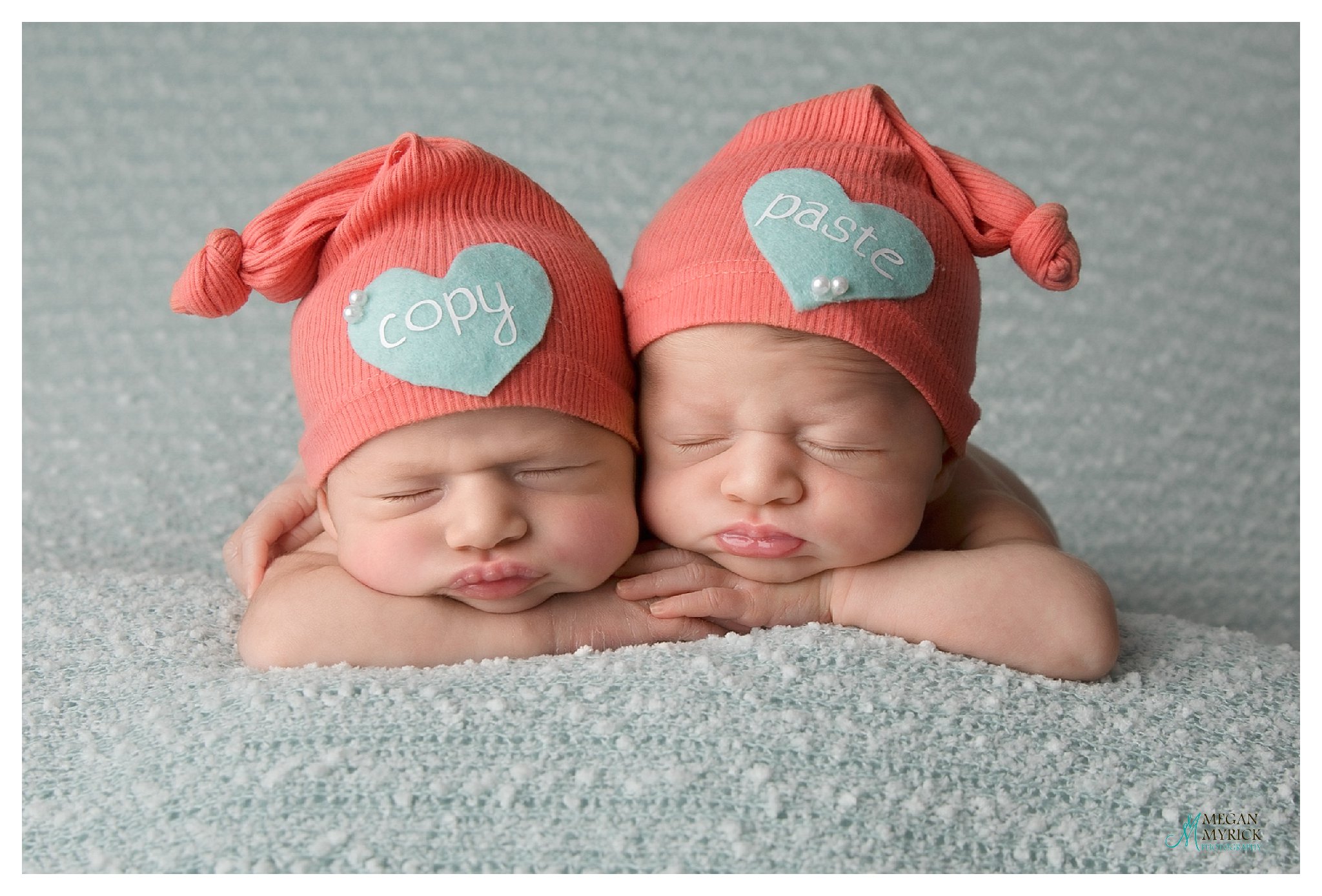 One of the things I like about shooting twins might surprise you … oftentimes they are easier to pose and work with together than apart. After spending months growing in a tight womb together for months on end, twins seem to find comfort and security in each other. It's actually incredibly sweet.
Of course each daughter deserved her own solo images, too. 😉

A beautiful womb-like pose to create with twins.
Mike & Megan, thank you for choosing MMP to photograph your baby girls! Honored to document this milestone and more to come.