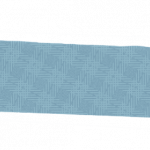 Oh, sweet baby J. One of the happiest, nicest little guys I've ever met. His fabulous  mama, Renee, booked me weeks out because she was just that excited for J.'s 1st birthday session. Her excitement is understandable though, 1st birthday sessions are among my favorite. One year olds are incredibly curious, bubbly, friendly and those smiles!!!! What's not to love?
Did I mention friendly? Curious? Smiley?
I love to capture detail shots … I think it's the little things we often most forget.
I wasn't kidding when I said this kid had personality. It was literally oozing … 🙂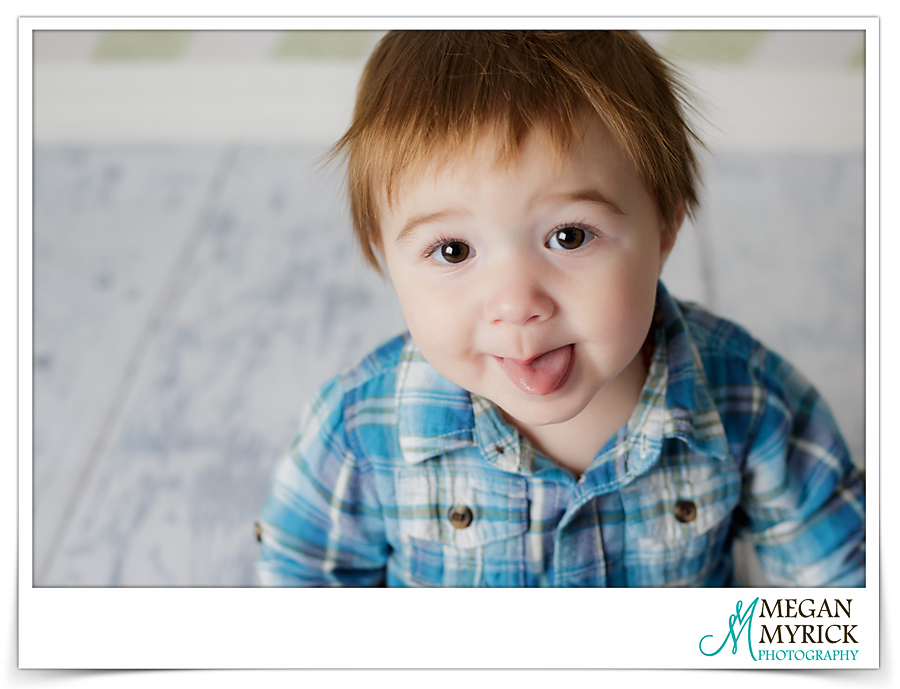 A favorite milestone to capture at one … the wave. Babies are so pleased with themselves when they wave. Well, that and cheering.
So this is the reason for the blog title. Baby J. had recently been taught this little quirk. You ask him, "Who's the man?" and he'll point right back 'atcha … "No, no! YOU 'da man!"
Seriously, I love this kid.
Details my friends, details.
And then the smash cake.
It started off calmly enough. J.'s amazing cake lovingly prepared by his mother, a pastry chef. (Renee actually happens to be a darn good one apparently, because she often flies back home to work in a family friend's restaurant. Impressive!)
Anyway, a little taste, a bit of painting with frosting …
And then, Renee and I both drew our breath, just waiting.
Would he really do it?
Wait for it, wait for it …
(And just for the record, Renee was totally standing off to the side, begging J. to stick his face in his cake. I could barely contain myself enough to hold the camera steady).
Ok, so Baby J. didn't end up doing a face plant, but he certainly got messy enough to tickle the sprinkles off any cupcake. He looked rather adorable doing it, too.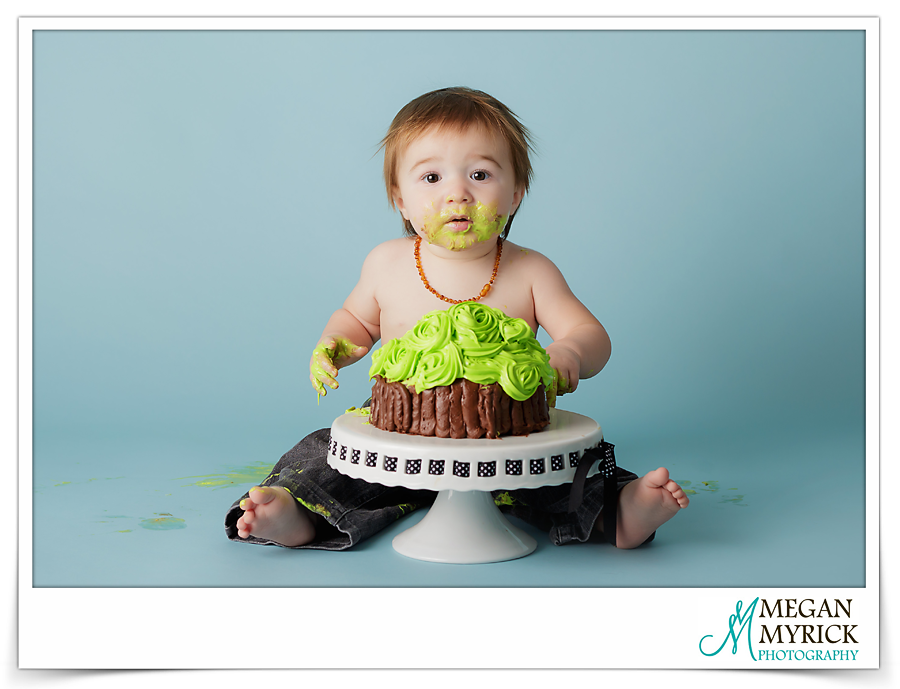 Mama, you're awesome and I had so much fun with you and J. You are totally someone I could hang out with and I know we'd never have a dull moment. 🙂
Can't wait to see you and J. again!