After years of requests, we are excited to announce the first annual Dad & Me sessions!
Our Mother's Day sessions are always a big hit, so we figured we'd share the love with Dad, too.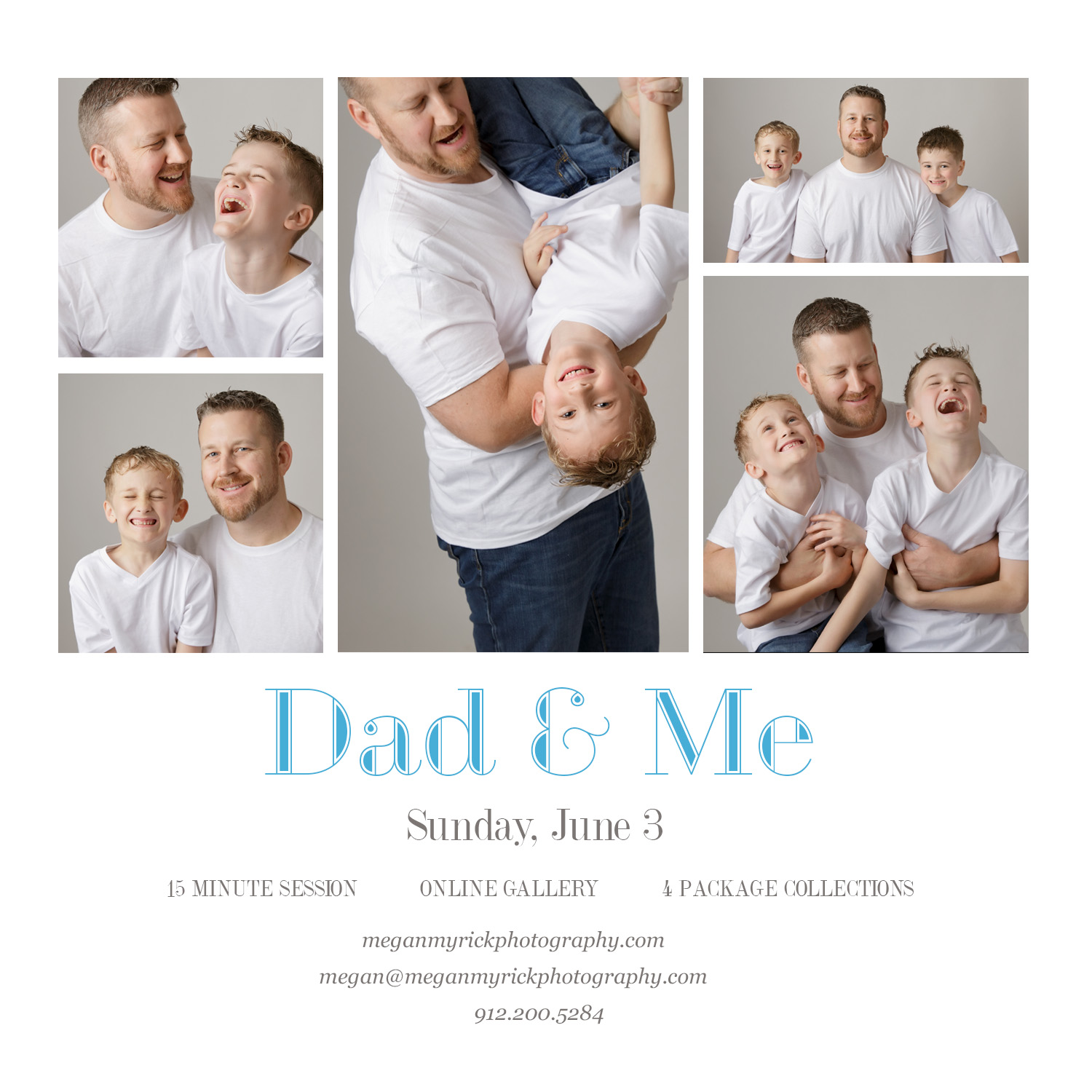 When? Sunday, June 3 from 2:00 pm – 5:00 pm
Where? MMP's RH studio, 128 Frances Meeks Way, Suite 3
What's Included? A 15 minute session with up to four people ($15 per additional) and use of studio's exclusive props and set design. Packages begin at $99.
When will I receive my images? Digital images and products will be available within three weeks of payment.
What is this year's theme? We are sticking with clean, classic, and timeless … just like dad!
What is the investment? $99 is required to secure your booking, with that amount being applied to the collection of your choice. Collections range from $99-$399.
I have been looking forward to this event! Where do I sign up? Click here to reserve your booking.
See you soon!