Happy February! Apparently the Savannah area didn't get the memo from Punxsutawney Phil that we're supposed to have six more weeks of winter, because last weekend was simply glorious! Hope some of you were able to take advantage of Super Museum Sunday!

In case you missed it, MMP has two wonderful events taking place this month.
First, is our 2nd annual One Love fundraiser. Amazingly the event sold out in less than two weeks … lots of pet lovers in the Savannah area!! Not to worry, we added a few more spots for any last minute takers! If you'd like more information, please click here.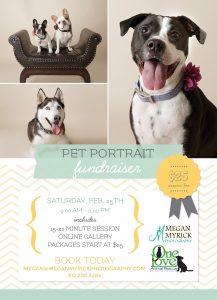 Second is our partnership with the Pregnancy Care Center of Richmond Hill. MMP will be donating a newborn session to a mother in need with every newborn session that is booked through the month of February! For more information on that, please click here.

You know the scenario well – you walk into a room and find your kid doing something hilarious, your pet looking absolutely adorable, or see something that you have to capture, so you reach for your phone.
And then it turns out like this…  
Now anyone who knows me well is aware that I can't use my phone's camera to save my life. However, since the technology is here and incredibly useful, I've been looking for ways to better improve my iPhone-ography skills. Here are a few basic, simple tips that can have a huge impact on the quality of your cell phone images.
Instead of attempting to take a picture in a darkly lit room and forcing the flash to fire (ugh!), try turning on some additional lights. Moving your subject closer to a window is a great way to capture gorgeous, even light. For fun, consider turning on the flashlight feature on your phone.  The right lighting can make all the difference in the world!
If you are taking photos outside try to bring your subject into the shade.  I know, it sounds like the opposite of what I just told you to do, but for outdoor images avoiding harsh lighting is key.  Deep shadows and squinty eyes are never desirable in a photo. If avoiding the bright sun isn't possible (I mostly think of the beach), be sure to put the sun behind you. This helps to guarantee even lighting across your subject's face. To combat the squinty eyes that will likely occur if your subject is looking up at you, have them wear some stylish shades.  Ideally, you want to find a fun or pleasing background in the shade that will compliment your subject.
Ahh. Valentine's Day. The poor holiday that some people love to dread. Roses, chocolate, a cheesy stuffed animal.  Tired of the cliche? Why not try something unexpected?
How about a couple's adventure in a new part of town that you have never explored? Savannah is rich with history and hidden gems. Bundle up (unless, you know, it's 80 out), dress cute, and just go on a walk.  As you walk by the stores, talk about the past year. What have you been most excited about? Where do you think you could have improved?  What has been going on in your life that your significant other doesn't know about?  Find something that you love doing together.  Go dancing.  Go rock climbing.  Find a random frozen yogurt place and pile on the toppings.  Go back to the place where you first met.  Where did you have your first date?  Is there anything that you used to do together but don't anymore because you "don't have time"?
Can't afford a night on the town?  Can't find a babysitter?  We all understand the struggle.  One of our favorite "date nights" is finding a great movie on Netflix, snuggling up, and watching it together, or perhaps reminiscing with an old favorite. Still feel stuck in a rut? A fun site for dating ideas is a http://www.thedatingdivas.com/  They have tons of printables, games, date night ideas, suggestions on how to strengthen your marriage, and more! It's definitely worth a look!
At the end of it all, though, Valentine's Day is about celebrating love. Sometimes just being with that special someone is enough. 😉

Thanks for reading! Hope to see you in the studio soon!