As your Richmond Hill newborn photographer you know that I just love me some babies! Gorgeous Baby O. and his uber-friendly parents were definitely no exception. And of course every newborn session I photograph is special and unique (just like the baby), but this one included a tiny four legged sibling, which made our time together even more memorable.
But first, the reason the Van Houten family became part of the MMP family – precious Baby O.
Rolls for days … how I adore squishy babies!
Gorgeous baby and a simple wrap. Sometimes that's all you need.
The "sweet dreams" pose is a favorite, but it can be tricky. Since babies are lying on their backs they have a greater chance of being startled. If bub isn't fully asleep, try wrapping baby first to help keep arms and legs close to the body, reducing the chance of being startled.
Rockstar babies are fun … we can get through so many setups! But please don't worry if your baby is a bit fussy or tends to wake or stir easily during his/her newborn session … that is definitely more common than not! Any true professional newborn photographer knows how to safely handle babies (and whatever mood they might be in). If you are currently on the search for a newborn photographer, please check to make sure they have received adequate training on newborn photography. I pride myself on investing in quality continuing education, newborn safety and posing included. Experience and safety should always be your number one priority when choosing a newborn photographer.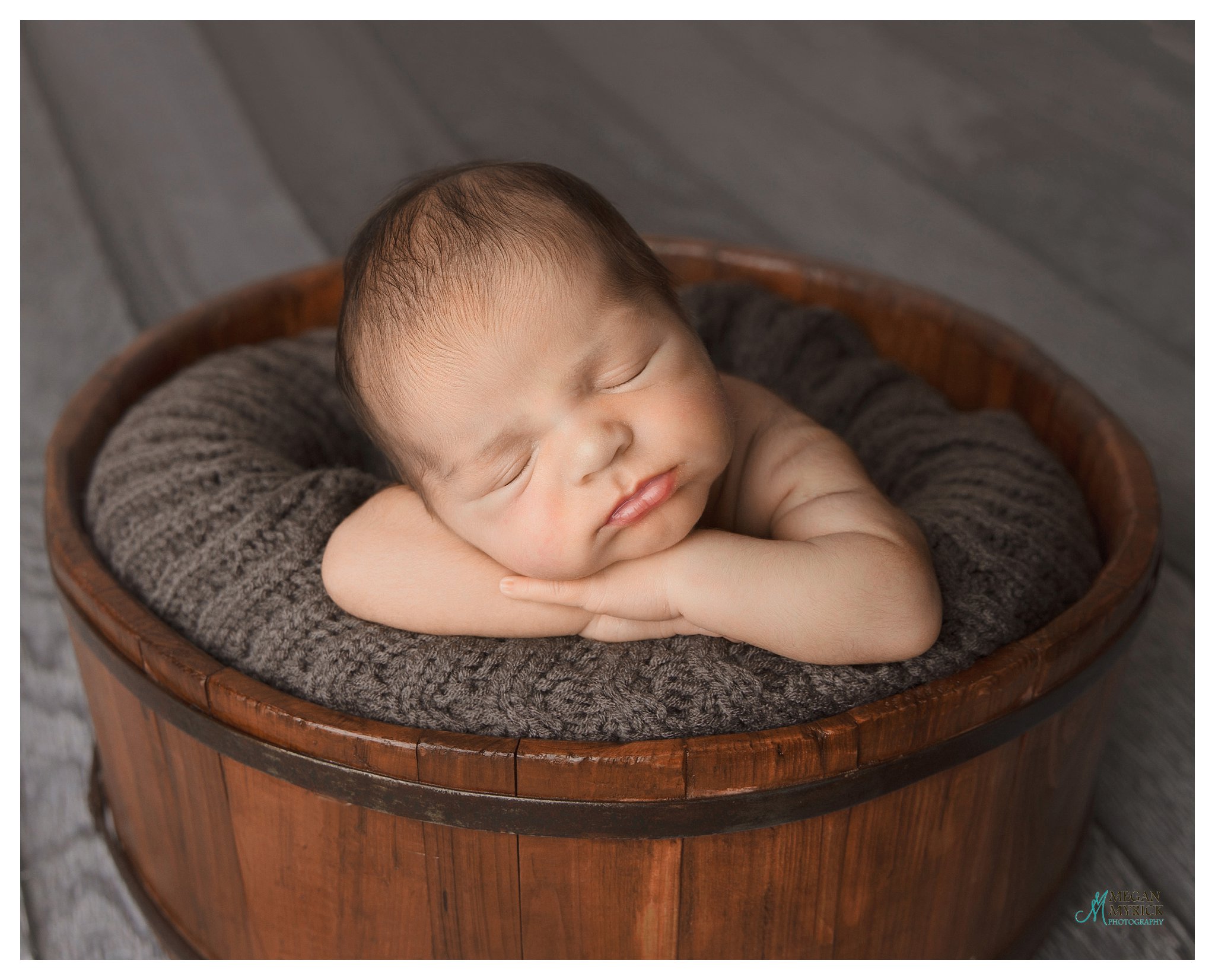 A favorite image from Baby O.'s session. Mom ordered it big and so did I as a sample for the studio. A lovely 20×24 framed print, displayed on a floor easel. Simple and classic.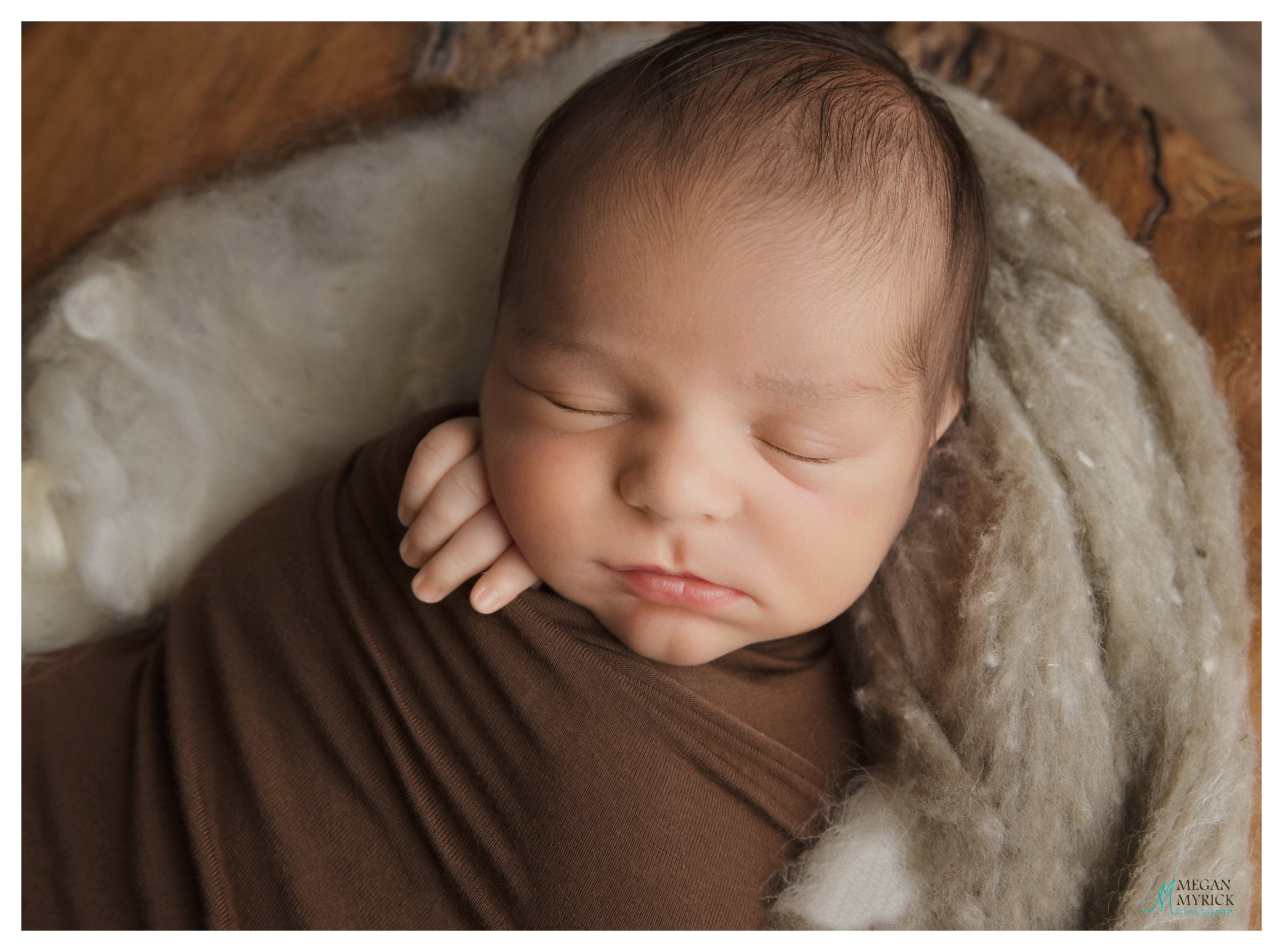 Shooting from the shadows and a macro of baby lips. Match made in heaven!
The happy new family!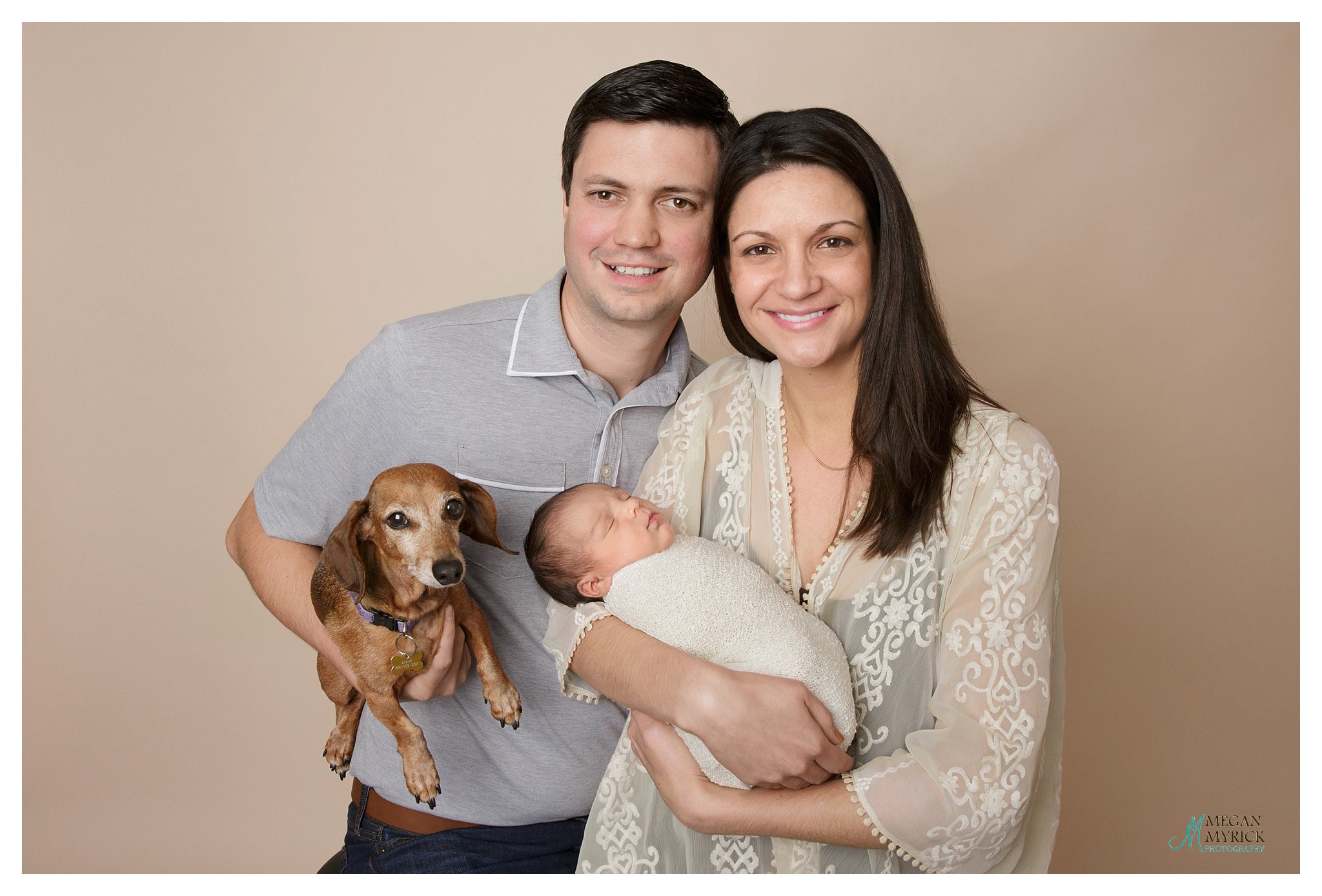 And of course, the reason for my title … parents cherish these sibling shots! 2-legged or 4, it doesn't really matter. Love is love and pets are family. The end.
Patrick and Kristen, thank you for choosing me to photograph your legacy for the ages. It was a privilege to serve you.