When I think about some of my most cherished clients, the Francis family immediately comes to mind. They have been with me over a year and I've had the opportunity to photograph them numerous times. Genuinely good, loyal, kind people, I am lucky to call them among my friends.
We gathered together in Savannah one early December evening to capture their Christmas card images. Shooting in downtown Savannah is always a treat, and when you get to spend it with fantastic people, it makes it all the better.
This bridge never disappoints, it is one of my favorite spots downtown. Every time I'm there the landscape looks different; the lushness of the trees, the pops of color … it's almost magical. To me, it's such an iconic spot that completely radiates the alluring charm of Savannah.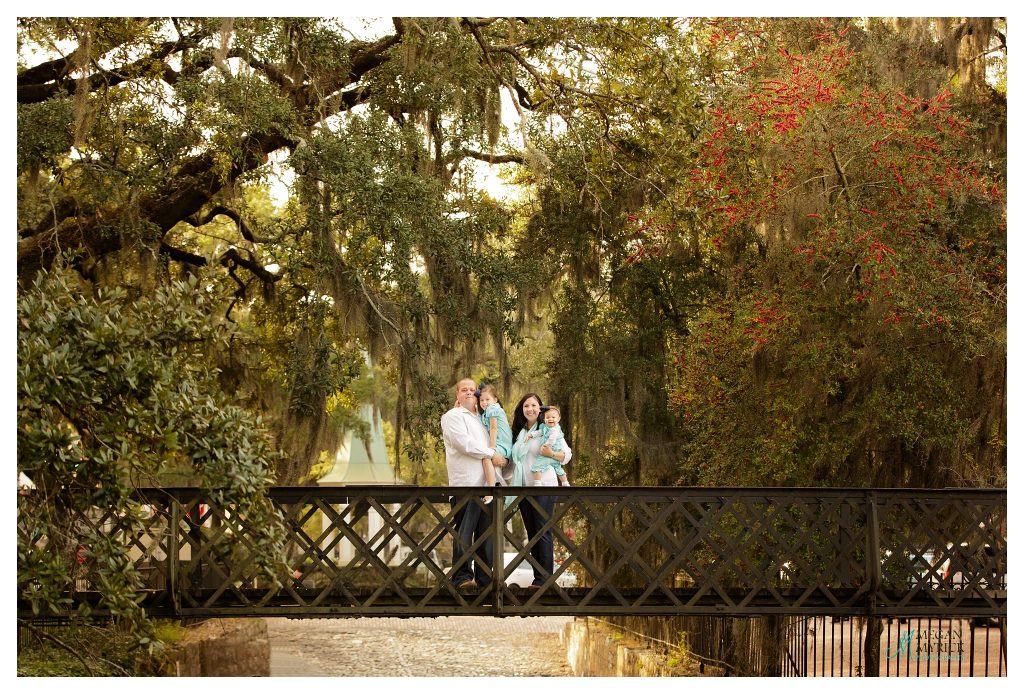 Love it when the kids are comfortable enough around me to let their little personalities shine through. 😉
The first time I met the Francis family is for the birth of their youngest, Abby. One of the joys of being a photographer is watching "my" MMP babies (and their siblings, of course) grow. It's almost impossible to not fall in love.
Aren't they a stunning family? And the girls? Always dressed to the nines. I swoon each time I see them and my heart skips a beat. I always tease that I live vicariously through my clients who have girls. 😉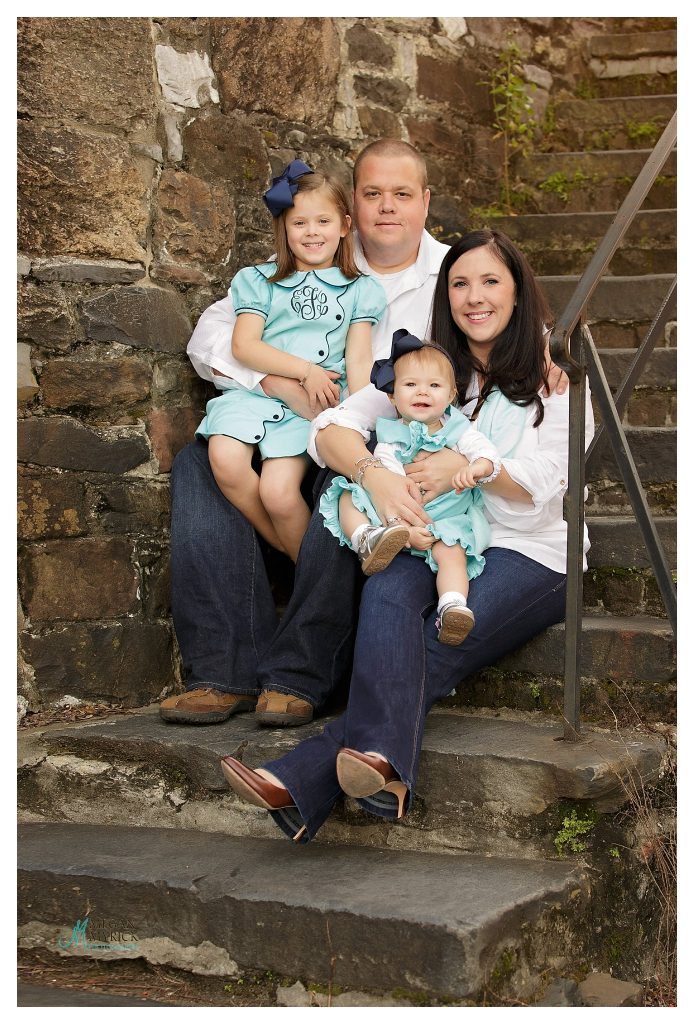 Honestly!!! Those lovely faces!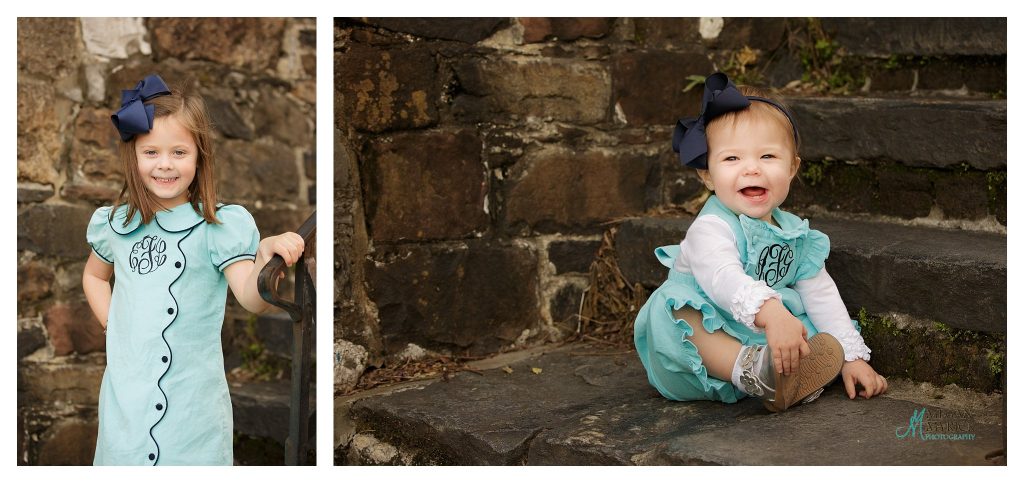 Carl and Lauren, thank you for trusting me to be your family photographer. I truly appreciate your loyalty and willingness to tell everyone you know about the MMP experience.  I hope you know how much I enjoy working with you and providing your gorgeous family with memories that will last a lifetime. Looking forward to our next adventure together! We are going to hit the beach, right? 😉