I pushed "send" on the text, then waited for her reply with crossed fingers.
You free Friday morning to assist with a twin session?
It didn't take her long to reply.
*smile*
Sure am! What time?
My sister-in-law, Laura, a hobbyist photographer, was in town visiting her family. She was the first person I thought to call when I booked the twins. I knew she'd be perfect to help me, plus it would give us a bit more time together. You all know how hard it is when you're in town for only a brief time … everyone wants  a piece of you!
So two days before Christmas Laura and I welcome these beautiful baby girls into my studio. Merry Christmas to us!!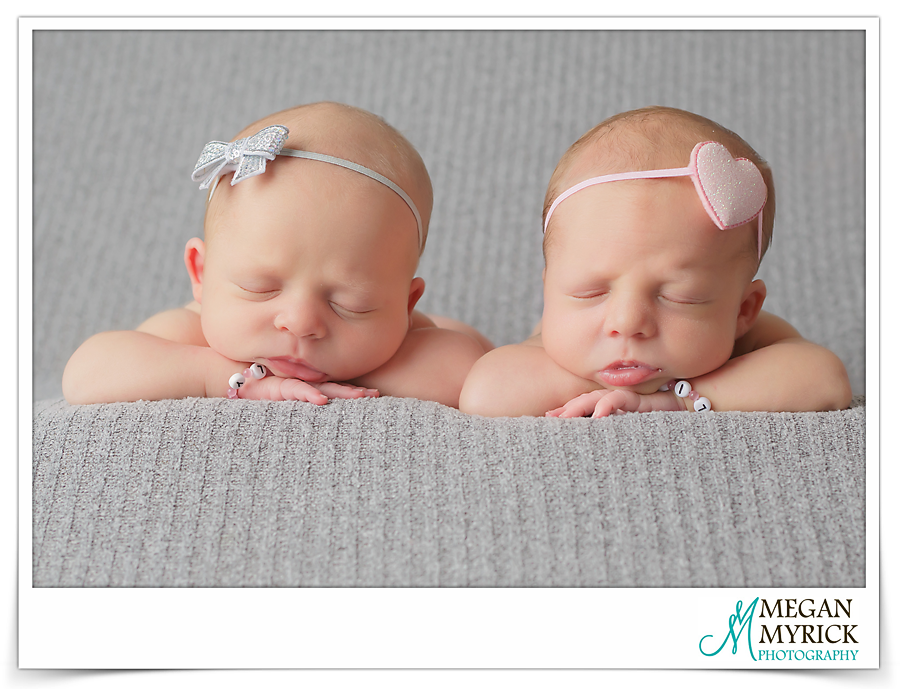 Mom had made these sweet bracelets, identifying the girls. I thought it was such a fantastic idea just for sanity's sake, but also a precious keepsake. Once they are grown it is hard to imagine when they were so small.
The petite and precocious Baby K.
And the laid back, relaxed Baby L. I simply adore those cheeks!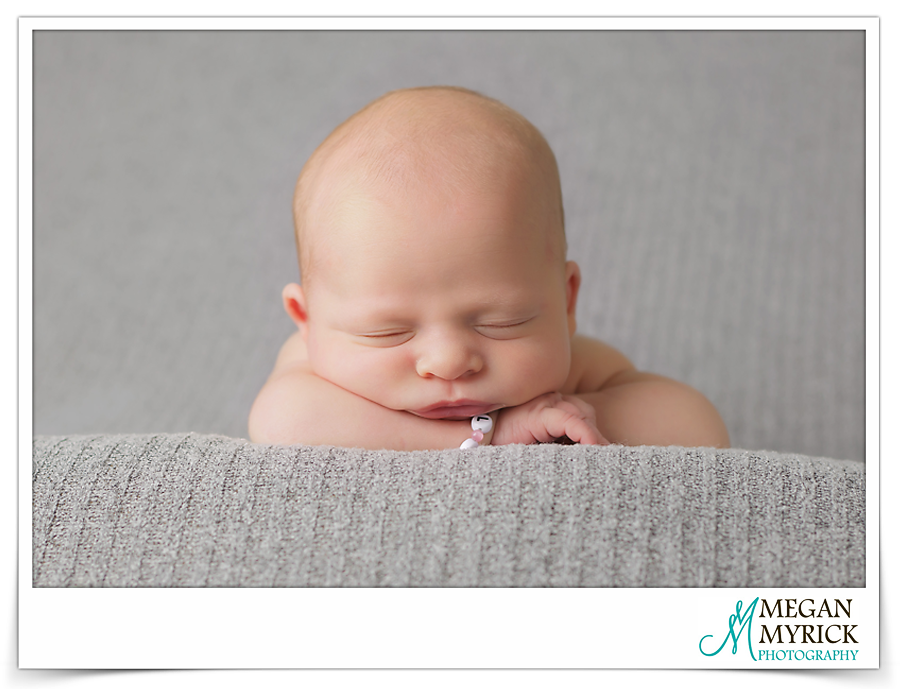 Love them on pink! And while Baby L. snoozed away, Baby K. was giving me all kinds of faces!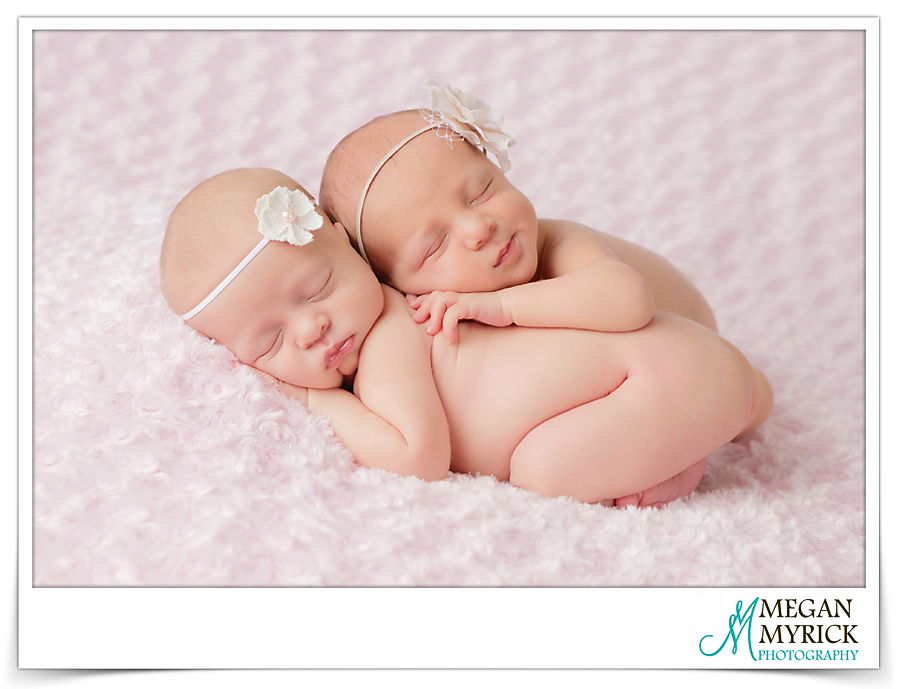 It's amazing how quiet twins become when they're together. Even through the occasional push, kick, or poke in the eye, these girls relished the chance to snuggle close.
Friends forever?
I think so.
One of my absolute favorites from this session. It hangs in my studio now. 🙂
Mama and Aunt Mary, it was wonderful to meet you. Your patience was impressive, especially with Dad out sick with the flu. I can't wait to see these girls in a few months!

Megan Myrick Photography specializes in newborn, maternity, baby, child and family photography in Savannah, GA and surrounding areas including but not limited to Richmond Hill and Pooler.