Maternity sessions are some of my favorites to photograph. Being your Richmond Hill Maternity Photographer allows me the joy of working with pregnant mamas, sharing in their joy and excitement. And while stories of pregnancy are often plagued with woes of aches and pains, morning sickness, heartburn, and swollen ankles, I think women are among their most beautiful while pregnant. Ladies, think back to the beautiful skin; thick, silky hair; and long, strong nails. What's not to envy? Without a doubt pregnant moms also have a glow about them that is quite contagious. Who can glance at a pregnancy belly without smiling?
As much as I love meeting a new pregnant mom and documenting their baby's life from pregnancy on, there is definitely something extra special when your session involves a family you already know and love.
I have been Kimberly and Brandon's photographer for a little over 4 years now, chronicling their sweet family of three each year with a family session and a sprinkling of other limited edition or petite sessions along the way. So when Kimberly emailed to let me know she was pregnant, I'm sure you could imagine my excitement!
As her maternity session was scheduled for early February, she opted for a studio look.
Big Brother T. was so excited to meet his new baby brother!
One of the things I love most about this family is their incredible sense of humor! We have the BEST time during their sessions.
The gorgeous couple.
(Side note … Brandon usually gives me a bit of a hard time when I ask them to act a bit more serious or intimate; a little camera shy, I suppose. Without fail those images usually end up being among their favorites. Right, Brandon?? haha!)
Like I said, amazing sense of humor and amusement. My favorite shot from Kimberly's session – it depicts her fun-loving personality so well. She's a keeper. As her photographer and friend, I can say that, right? 😉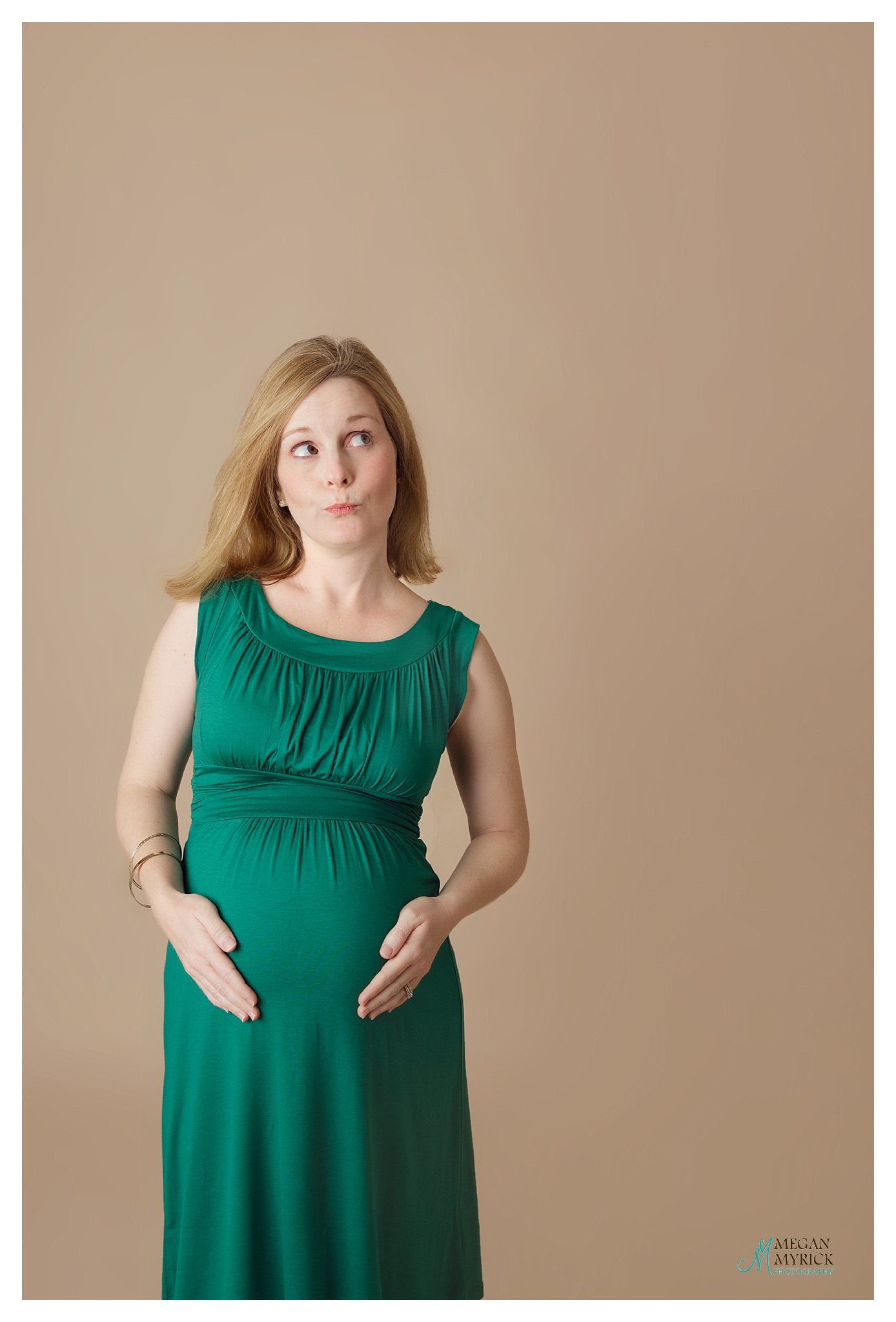 Baby bump.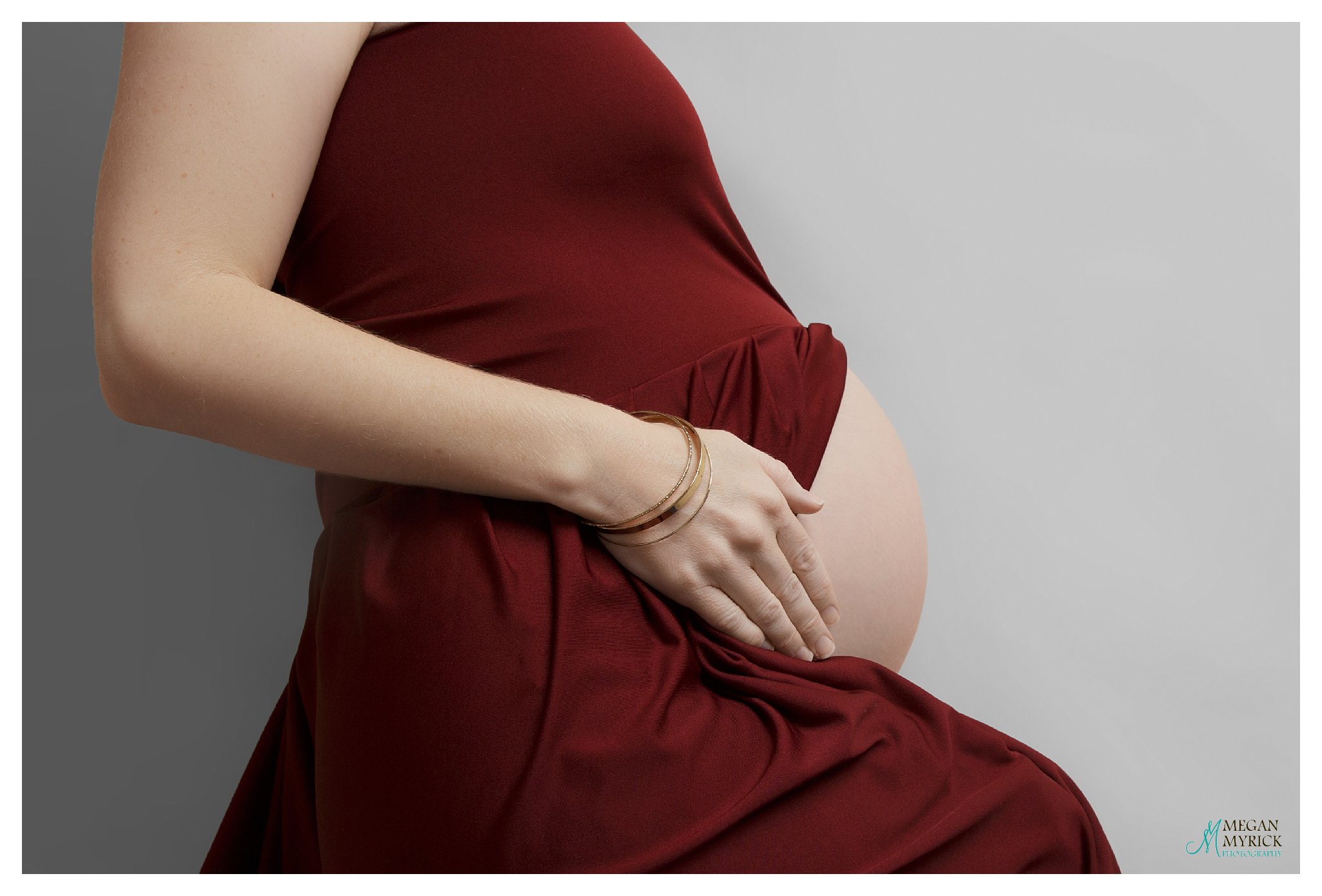 Kimberly, looking flawless in a mauve gown borrowed from the studio wardrobe.
Brandon and Kimberly, I could gush over the (now) four of you, but I won't. I pretty sure you know how I feel. <3
Thank you for always trusting me.