Wow! Can't believe our littles have been in school for over a month! We seem to be settling into a nice routine and both boys are super happy with their teachers; I am, too. 🙂
Here's what my little men ate last week for lunch:
Monday
I had two whole-wheat pitas leftover from last week's meals so I quickly made grilled-cheese pitas for the boys on Monday. Sliced carrots, mixed fruit, and milk for both boys. My oldest has the addition of ranch for his carrots plus mixed almonds and raisins as a side. My oldest opted for a hard-boiled egg.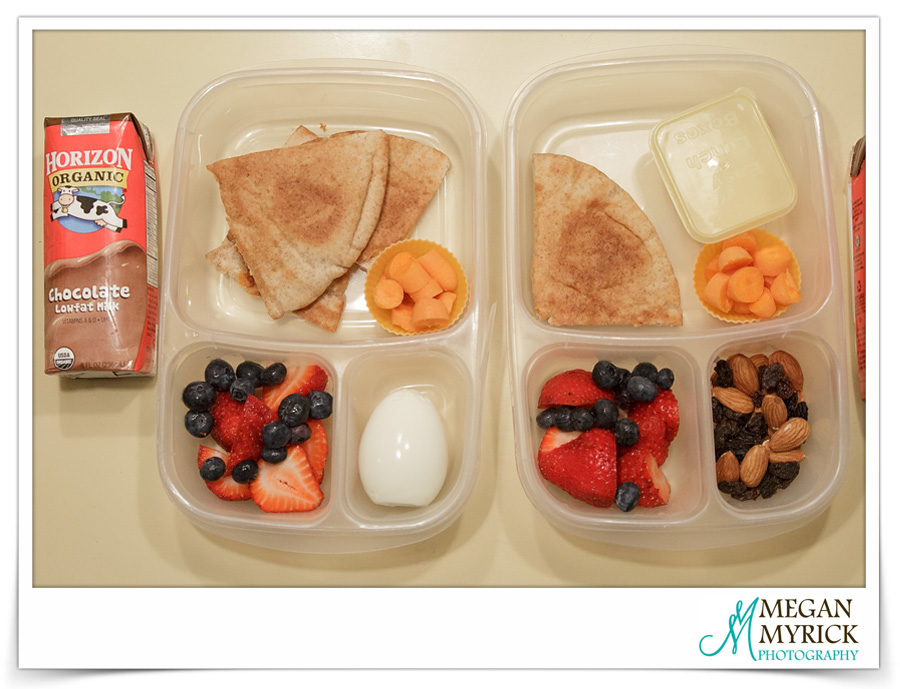 Tuesday
Tried a new recipe I found on Pinterest, black bean and corn quesadillas. You may find the recipe here. The family thoroughly enjoyed this dish and it's now a permanent fixture on our menu. The kids had no trouble gobbling them up the next day, even at room temperature. Peas, corn, peaches and tortillas chips as sides, juice and milk to drink. Although the boys loved this lunch, my only regret is that it was too monotone in color – which I know is kind of a "no-no".
Wednesday
Sloppy joes kept warm in a thermos with whole-wheat sliders, unsweetened applesauce, mixed veggies, juice and milk to drink. My kids spoon the sloppy joe mixture onto the sliders and will usually eat any leftover meat by itself. Always a favorite lunch!
A reader asked how I keep the thermoses warm until lunchtime. As soon as we get downstairs I set a pot of water to boil on the stove. Once boiling, I fill each thermos to the brim and seal the lid. After sitting for 5 minutes or so, I microwave the contents to hotter than I would normally serve the boys, dump out the water from each thermos, add lunch and replace the lid. When I ask my oldest he does tell me the food stays warm, but I never really worry about this as both of my kids seem to prefer their hot meals close to room temperature anyway.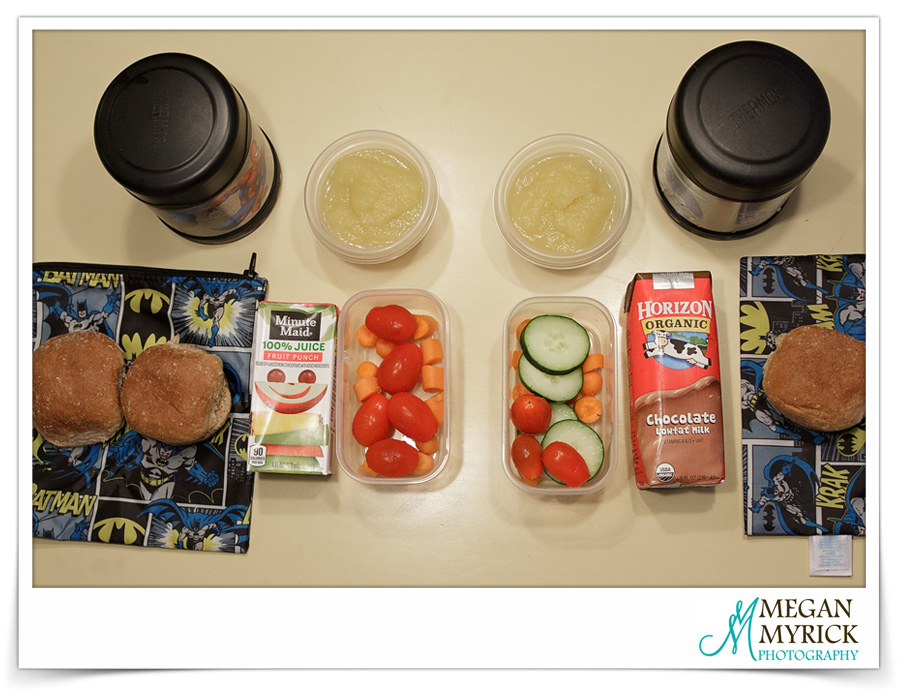 Thursday
Turkey and cheese sandwiches on King's Hawaiian sub rolls, with lettuce and tomato. My youngest likes pickles (like me) so I add some cucumber chips to his sandwich as well. Apples with peanut butter, an egg for my oldest and crackers and almonds for my youngest, Oreo as a treat, and milk.
Hurricane/Tropical Storm Hermine came through late Thursday night/early Friday and in the interests of safety, all schools in the area were cancelled for Friday, so there was no school lunch to pack that day. I honestly don't remember what we had, but it was likely PB&J as we were all exhausted from spending time in a cramped closet during all the tornado warnings, lol. Thankfully our little town escaped mostly unharmed and after a wonderful remainder of the Labor Day weekend, the littles are off to school today. See you next week!