Welcome to your March newsletter and yay! March is finally here!! The beginning of spring and also my birthday month (hollah!) I know Savannah is gearing up for the HUGE St. Patrick's Day parade that will be taking place here weekend after next. Did you know that ours is the second largest parade in the world? But alas, with two young kids, the hubs and I still haven't actually made it to the parade, but we thoroughly enjoy seeing all of our friends' photos from the event! How about you? Are you brave enough to venture downtown to celebrate?
Wow, wow!! A huge thank you to all of you who voted me as your favorite Bryan County photographer! I am so honored and hope you know how much this award means to me! Thankful I was able to share the evening with my sweet friend, Tanya. Thanks for being my date! 🙂
To see all the amazing winners, please click here.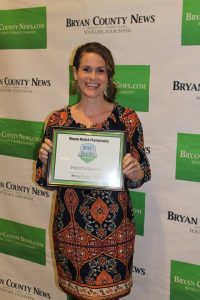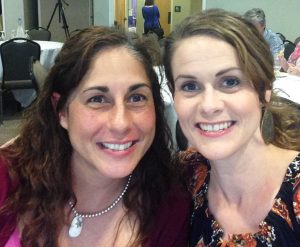 And just in case you missed them, here are a few recent blog posts.
Mark your calendars! More information will be forthcoming. Be sure to check the website and/or social media for all the details.
Petite Spring Sessions – Saturday, April 8th from 9-2
Tiny Clicks – Saturday, March 29th from 9:30-12:30
4th Annual Mommy & Me Sessions – Sunday, May 7th from 2-6.
As your photographer, I spend a great deal of time working on your images – shooting, culling, and editing them to look their best and to be a lovely presentation of your session. It is my work of art and I have a specific way that I want your portraits to be represented.  I won't lie, it's tough to see my images printed at big box stores like Walgreens or Walmart. Here's the reality; while you may get lucky once in a while, those labs are all controlled by a computer and perhaps a person with minimal training sitting behind a desk mindlessly clicking a button. The printers are rarely calibrated and most generic labs have an "autocorrect" button that works about as well as autocorrect on your phone.  That "one size fits all" preset can end up giving gorgeous black and white images a weird blue hue or stunning color portraits overly saturated reds.
Truth is that as your photographer, I have done the research and actually have access to some of the best print labs in the world.  Many of these labs are only available to professional photographers and we have a great relationship with them!  These studios do nothing but print on the finest paper with the finest ink, and a technician looks at each individual portrait to make sure that what is printed is exactly what I ordered. I've even received calls from my labs when they believe I've made an error! In addition, my computer monitor is calibrated to match each print lab's printers, so I already know how your image will look before it is printed. Yes, we do charge a premium for our print prices compared to what you could get at the big box stores, but we also present archival quality portraits that you can pass on to your children and grandchildren … and if properly cared for, will last a lifetime.  I fully believe in quality over quantity.  As your photographer, I'd love the opportunity to sit down and show you some options!
Can you see the difference?

It's that time of year again!  Spring always makes me want to open up the windows and air out the house!  As you raise those blinds, I bet you'll find dirty fingerprints and some nasty winter grime. Below are a few tips and tricks to do some quick clean-up to prepare for the wonderful season ahead!
Use a coffee filter to wash your windows; it actually helps to cut down on lint and leaves your windows streak free!
For scary window sills, sprinkle baking soda in the grooves and then follow up with a little bit of vinegar.  Remember the volcano experiment when you were a kid?  Turns out our time in chemistry wasn't wasted! Once the fizzles are gone, simply wipe with a clean cloth.
Air out your mattress.  Mix baking soda with a bit of lavender essential oil and then gently sift it over the mattress. Let sit for an hour then vacuum. Your mattress has never smelled so fresh and clean!
Take off your vent covers and soak them in a little soapy water in your bathtub; you'll breathe easier!
Lastly, did you know that if you dust your baseboards with a fabric softener sheet, they will actually repel dust and stay cleaner looking longer?
Let me know which cleaning tips you try!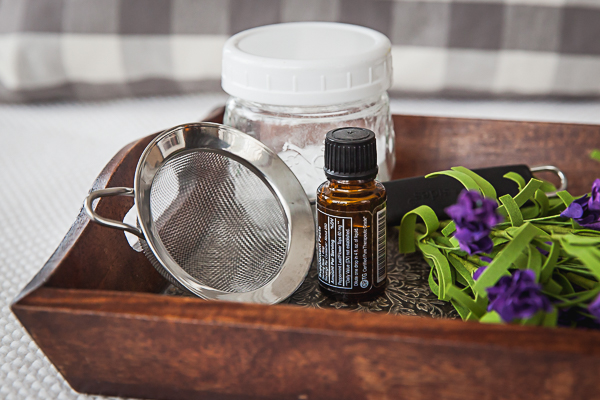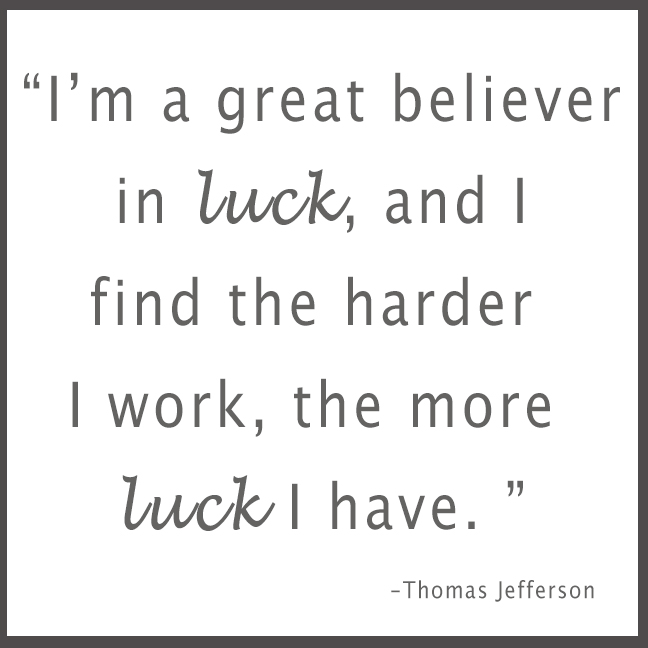 Click here to inquire or book your session!
Have a wonderful March, friends!! Thanks for reading!