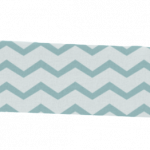 I absolutely love to give back. Truly, it's a passion of mine. I believe that God endows us all gifts and it is our job to share them with others – willingly, freely, and happily. I am thrilled to be teaming up with One Love Animal Rescue of Savannah in February for our 1st annual photography fundraiser.
One Love is instrumental in helping unwanted, abandoned and neglected pets in the Savannah area by coordinating with rescue groups, shelters and their selfless, hard-working volunteers to secure loving, forever homes for the animals in their care.
Back in March of 2015 we lost our lovely black lab, Zoe. You can read about her here. Several months after her passing my family started to feel the pull of welcoming another dog into our home. On a whim, we traveled to Pet Smart for one of their adoption days. It is there where we met Farrah. One look and the four of us were pretty smitten. She was friendly and outgoing, with a stunning red coat, large brown eyes and a warm smile (yes, my dog often looks like she's smiling). 🙂
We began the adoption process. Taran and I were impressed with One Love's attention to detail and thorough selection process. Even after Farrah's adoption was final, One Love reached out on other occasions to make sure Farrah was settling in and that all was well. It is more than obvious that One Love cares deeply for not only the animals they rescue and foster, but for the adoption families as well.
As a non-profit organization, donations are an extremely vital part of One Love's ability to continue to help the Savannah area's most needy creatures. Staff members are all loving volunteers and all donations directly benefit the animals in their care.
On Saturday, February 20th from 9:00-3:00, you may bring your pet(s) to MMP's Richmond Hill Studio for pet portraits. A session fee of $35 will be fully donated to One Love. Print packages will begin at $25. This is a wonderful opportunity to capture fun, unique portraits of your pet(s) and be able to give back to a group that has done so much for the animals in our community.
Please call the studio at (912) 200-5284 or email me at megan@meganmyrickphotography.com to book your appointment. We kindly ask that your pet is fully vaccinated, social with other animals and that adult dogs are able to follow simple voice commands.
In the words of James Herriot,
"If having a soul means being able to feel love and loyalty and gratitude, then animals are better off than a lot of humans."
See you (and your pets) soon!