I was first introduced to Kjierstin through another (ahhmazing) client (yes, we live by word of mouth referrals!). Friendly, outgoing, and with a wicked sense of humor, KJ is one of those people you're instantly drawn to. And she's crazy smart!
Unfortunately, Dad (Zach) was out with an arm injury so was unable to attend Baby J.'s portrait session. However, KJ's mama was in town and I was thrilled when they agreed to pose for a generations portrait … they're among my favorite to do!
Baby J. posing with her grandmother and mama.
Kjierstin and Zach fought for a long time to bring this sweet girl into the world. I think she was worth the wait, don't you? She was honestly one of the sweetest, easiest babies we've photographed … and her cute factor is off the chart!
The pink blanket is an item mom brought from home. We love incorporating personal, meaningful items into our clients' sessions. Examples include family Bibles, jewelry, sports jerseys, old toys, wedding dress/veil, and military uniforms. The sky's the limit!
Pink is her color, don't you think?
Baby J. was quite an expressive little one! I think you'll get a kick out of the next few images … we sure do!
I laughed out loud when this image was captured! Such a big frown from such a little peanut!
But after the rain comes the rainbow … and Baby J. just radiates sunshine.
During your pre-session consultation we will discuss any colors and/or themes you'd like to see incorporated into your child's session. Other than perhaps an heirloom or two, there's nothing else you really need to bring for your newborn session with MMP. You are sure to find just what you need in our expansive prop closet!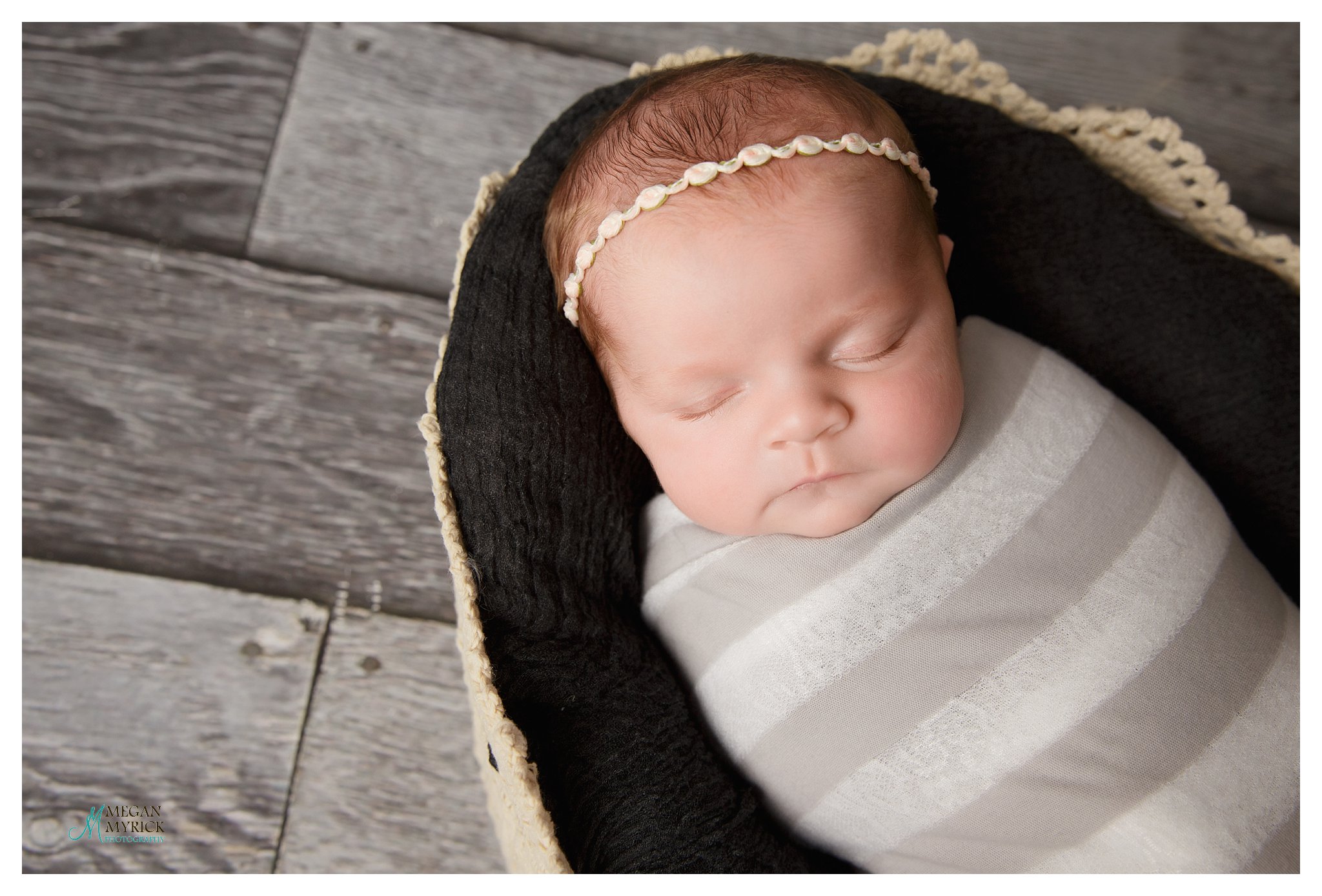 Baby J. was my second 4th of July newborn last year, so of course we had to add a little red, white, and blue to celebrate.
KJ and Zach, thank you for trusting me with you beautiful baby girl. Not only did I gain wonderful clients, but great friends, too!