As your Richmond Hill Newborn Photographer, it's no secret that newborn sessions are among my very favorite. I couldn't think of a better way to complete a year than with a newborn session – it's like an ideal finishing touch.
Precious Baby C., and her parents, Laura and Todd, are playful, loving, and kind – traits that were gleefully evident during their late December 2016 session.
The new (and overjoyed!) parents.
Pink is definitely this sweet girl's color. She was a wonderful sleeper during her session, allowing us to capture a ton of images!
Color is always a stunning options for portraits, but there's something incredibly gorgeous about a classic black and white conversion.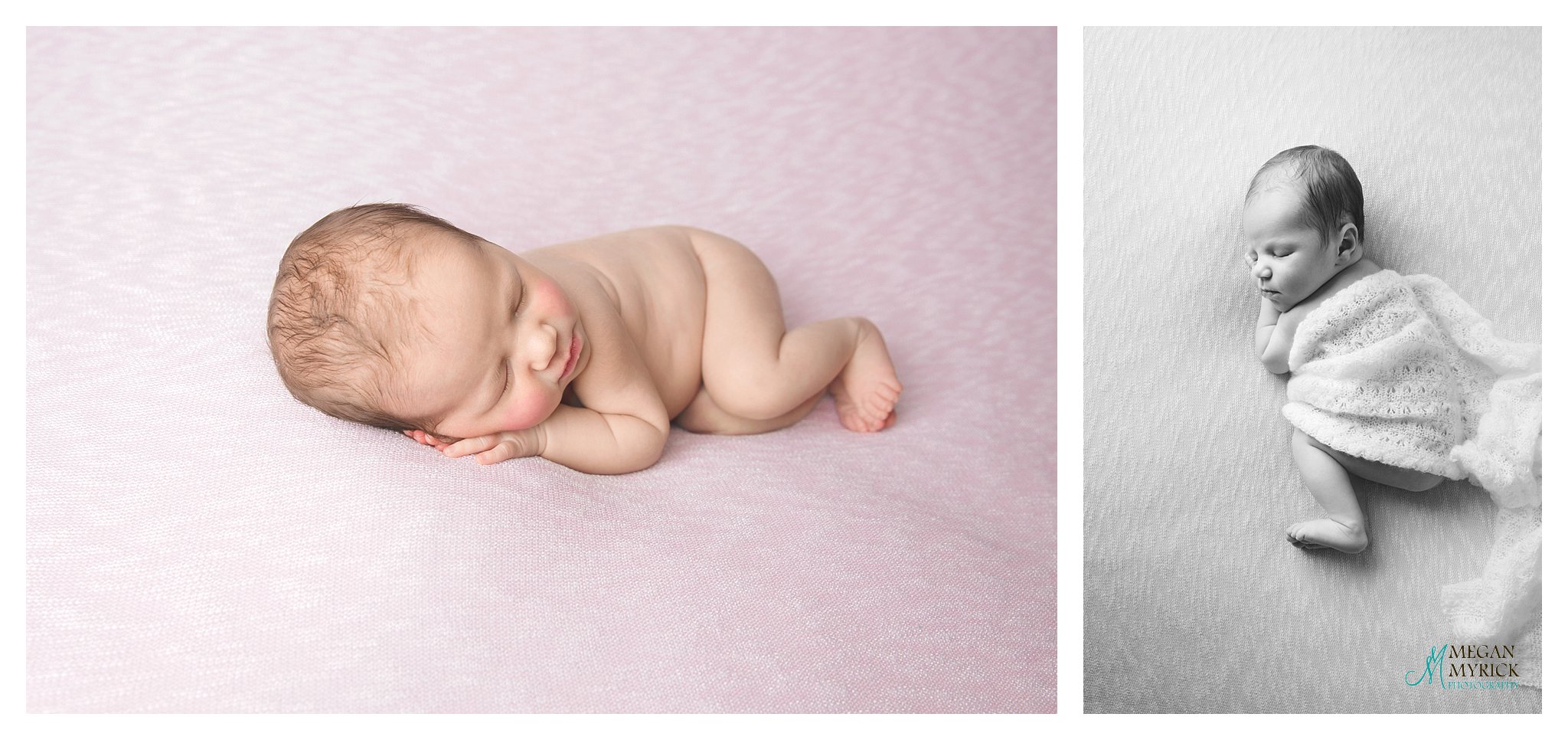 Laura, looking absolutely radiant in a lace and tulle gown, borrowed from the studio wardrobe.
Baby C. is one of the most beautiful newborns I've ever photographed, and those lips! Aren't they luscious?
I have no words. Sigh.
This was hands down a session favorite.
At MMP we like to include at least 2-3 separate "prop shots" after family and beanbag images are complete. Guided by color and theme suggestions from mom, we are able to pull from our extensive prop closet to bring together unique and elegant scenes, like this one, including this French inspired bench.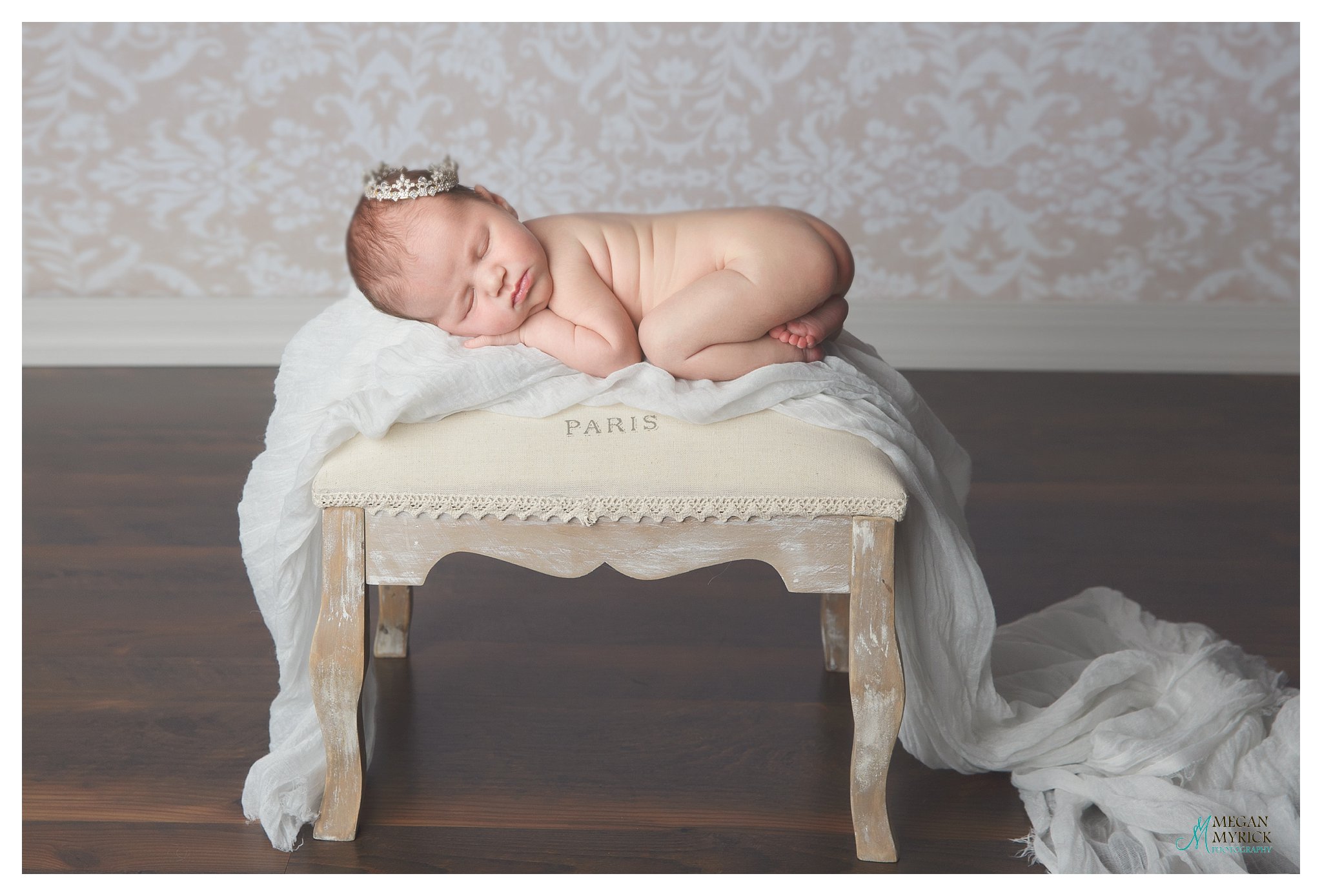 Holiday themed set-ups are always a fun addition, and Christmas is no exception. Love how this "Letters to Santa" theme came together, complete with a mailbox, red and white striped hat, spectacles, and mini fir trees.
After receiving her print and product order, Laura sent me this thoughtful email:
"All the pictures are beautiful and we have received so many compliments. We have them all hanging up and enjoy them everyday! Thank you so much, you did an amazing job!"
An overly satisfied customer is our ultimate goal.
Todd and Laura, thank you for allowing me to capture these images of your sweet new addition. She is a treasure and I hope your photographs bring you years of happiness.