It's no surprise that my clients are the best. Hands down, no questions asked, the best. And the clients that refer their friends and family to me? Well, they mightily surpass that bar. MMP lives and breathes by client referrals and I am deeply touched and grateful for each and every one.
A favorite client of mine reached out to me in late 2015, letting me know that she was sending a potential client my way. She spoke so highly of this couple, rattled off how she knew them and that, fingers crossed, they would choose me to be their photographer.
When Bonnie and James first walked into my Richmond Hill studio, my heart skipped a beat. Not only are they a simply gorgeous family, but the pair were expecting twins to boot! I adore shooting multiples and definitely do not get to photograph them as much as I'd like.
The more we chatted the more I felt myself getting drawn to this family, as so often it does for me. I truly love my clients and working with them on  an intimate project, such as a newborn session, deepens the bond. James and Bonnie are kind, God fearing, easy to chat with, hard-working people. The love they already felt for these sweet babies radiated like rays of the sun, and younger sister K. was made to feel like a very important part in the entire miracle.
Thankfully James and Bonnie chose me to document the beginning of their soon-to-be larger family.
And the rest, as they say, is history. 🙂
Did I mention how stunning this family is??
Sweet Miss K., so proud to be a sister to these handsome boys.
Here they are … Baby K. & H. It always strikes me how much better twins do while together. And to watch them interact – fingers in each other's noses, a poke, a hand in the face – goes quietly unnoticed by the other. For a moment, you can picture them before their birth, warm and snuggly together, safe in each other's embrace.
Do profile shots make anyone else swoon?
This shot gets me. Every time.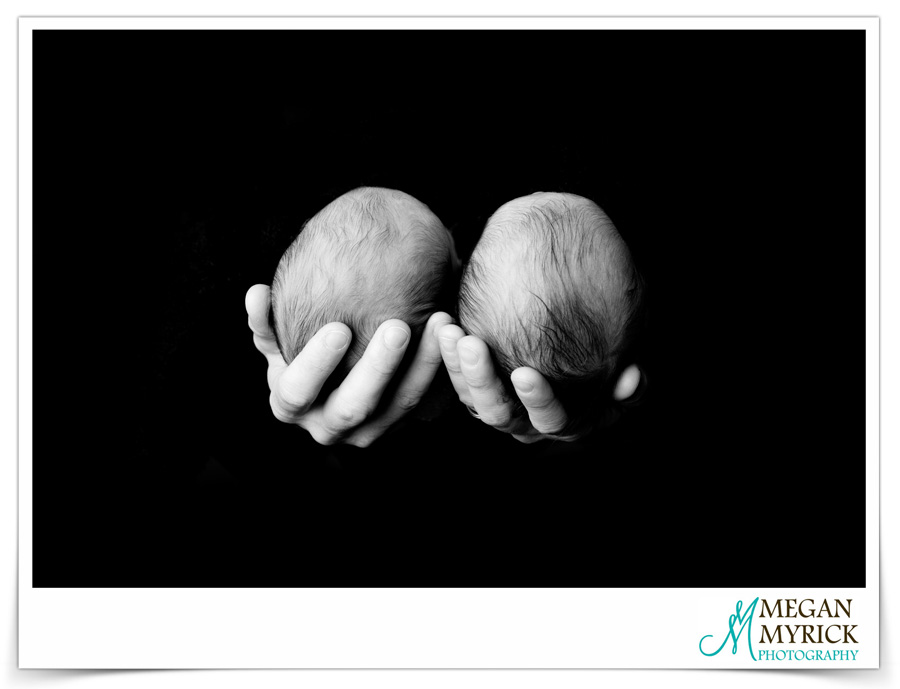 Tell me. Who looks this amazing after giving birth? To twins!!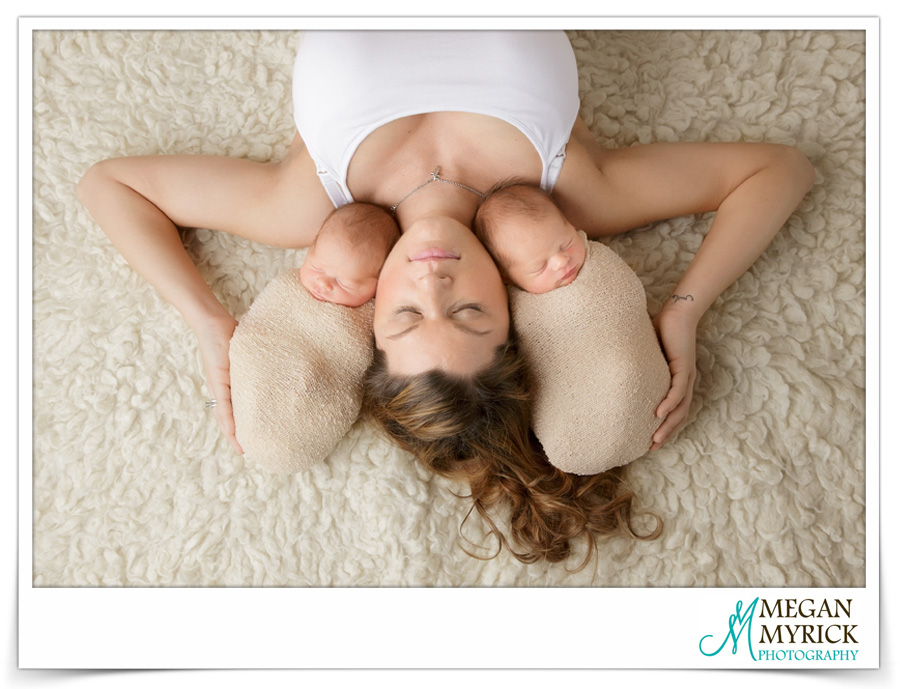 One of my all time favorite images. Right here.
And my PSA for the day … Dads, if you have stellar tattoos and you are investing in a newborn session, I implore you – show those tattoos off!
P.S. Thanks, James, for being such a good sport.
I've truly always been fascinated by twins. The incredible, inseparable bond that no one quite seems to understand unless they, too, are a multiple. The tiny nuances, small glances and gentle tilt in a voice that only a twin might notice of their other half. They do, after all, lovingly know each other before ever touching the world outside – from that beautiful, singular moment when one became two – the ultimate birth of a friendship. A bond woven so tightly that they will intimately sense when the other is sick, afraid, joyful or hurting. A mirror to oneself, a glimpse of a soul that once was shared, all within the confines of their mother's womb.
Welcome to the world sweet boys.