Unbelievably, August is here! How was the rest of your summer? For us it seemed like the last few weeks just flew by. Our family didn't complete everything on our summer Bucket List, but we tackled quite a few … guess we already have the start to next summer's list! 🙂
And with August, back to school we go! I hope everyone's littles and bigs enjoyed the first week of school and are adjusting well. Here are my two on the first day … 3rd and K (sniff, sniff) … Anyone else having trouble letting go?
A July newsletter wasn't sent as my family was on vacation for most of the month, but rest assured the newsletters will be like clockwork now that school (and our routine) are back in session! 😉

First, a HUGE shout-out to everyone who attended our 5 year bash on July 16th. Lauren and I were thrilled with the turnout. We know it's faithful clients like you who keep us in business! The food was delicious thanks to Ates' Bakes & Cakes and the photo booth was a hit! Take a look at some of my favorite images: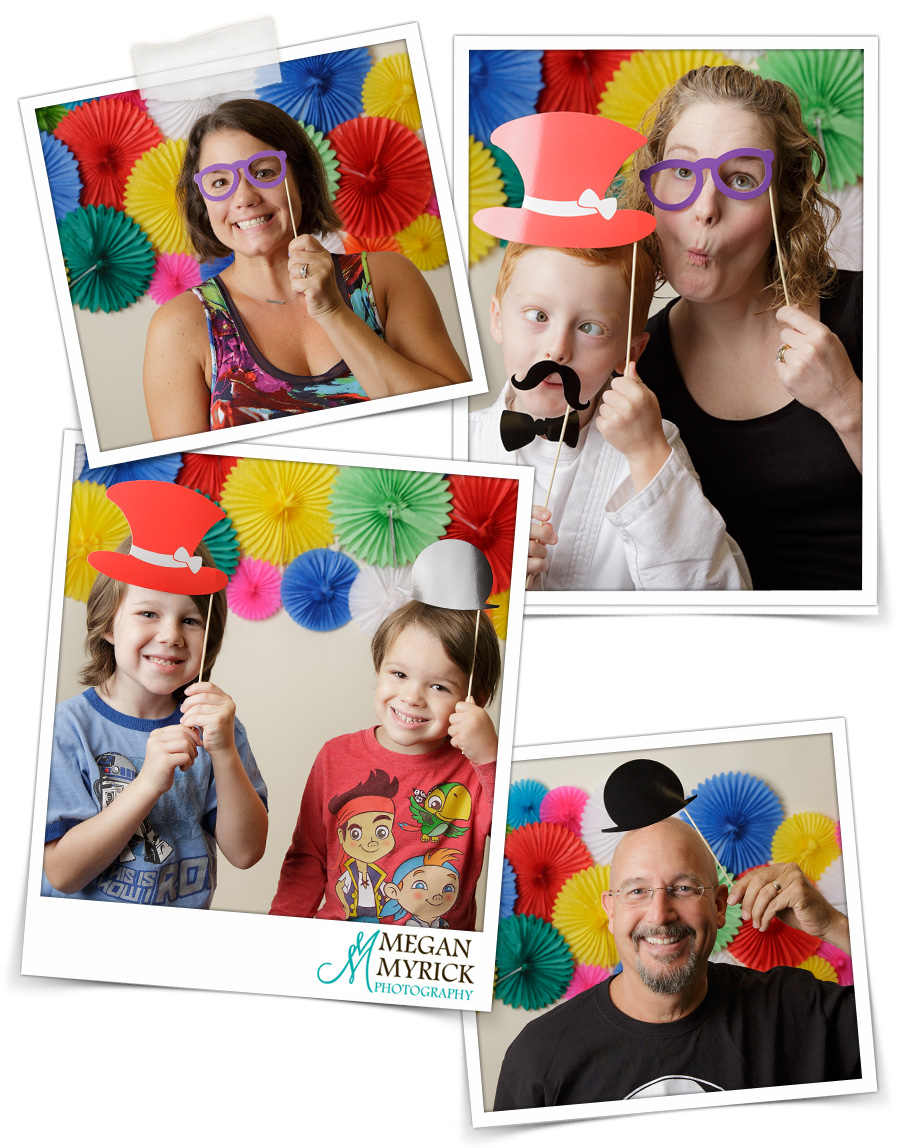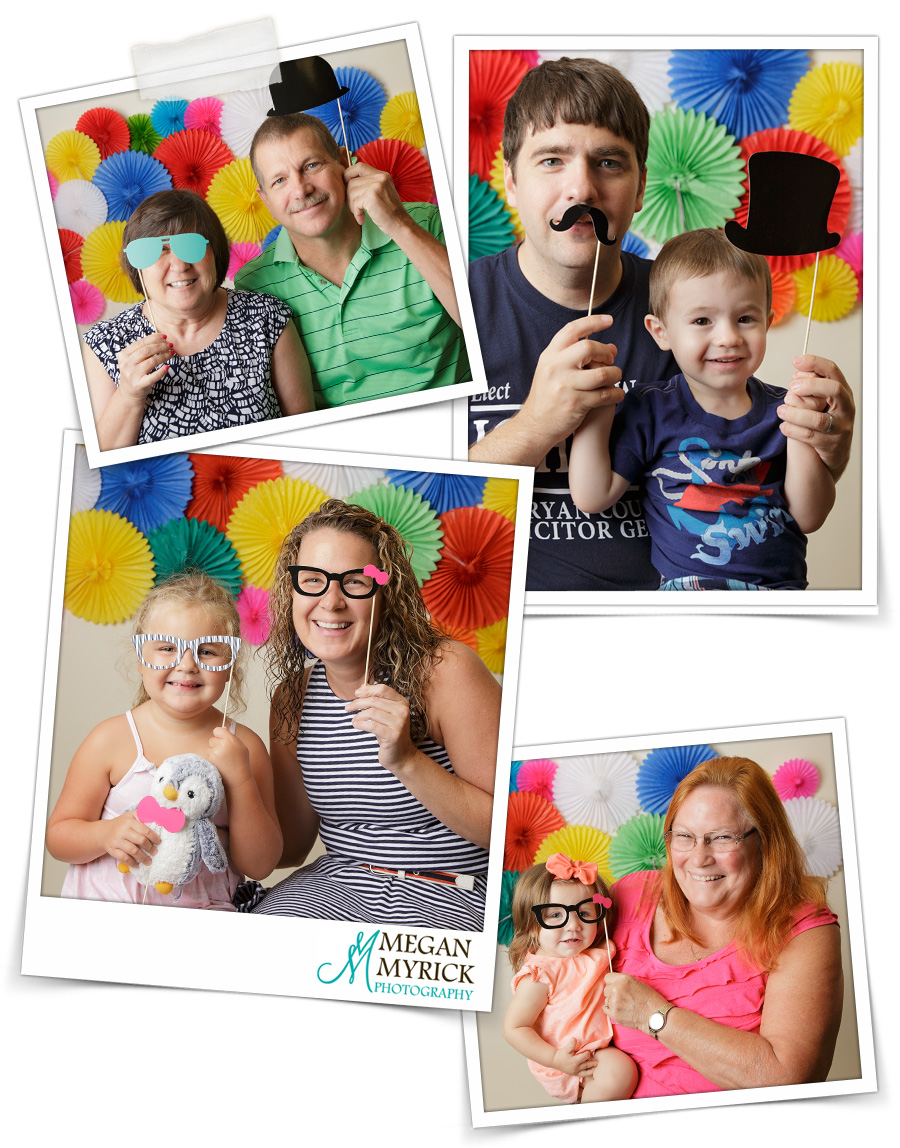 Thank you again to everyone who came! We just love our clients and friends!
Recent blog posts include the following. Click on the link to read more!
An interview with Mike of Tech Smart

How many of you know the history of photography? If you're a nerd like me, you'll love the 10 fun facts* below ..can you imagine what the inventor of the camera would think of today's variety of cameras?!?
An Arab physicist, Ibn al-Haytham, published his

Book of Optics

in 1021 AD. He created the first pinhole camera after observing how light traveled through a window shutter.
The earliest cameras were room-sized, with space for one or more people inside (ok, this is crazy, right??)
The first camera that was small and portable enough to be practical for photography was envisioned by Johann Zahn in 1685; however, the first photograph was clicked by Joseph Nicephore Niepce in the year 1814. Sadly, there was no way to save the image.
The first partially successful photograph was made in approximately 1816 by Nicéphore Niépce, using a very small camera of his own making and a piece of paper coated with silver chloride, which darkened when it was exposed to light. This too would eventually darken and the picture would be lost.
View from the Window at Le Gras is a heliographic image and the oldest surviving camera photograph. It was created by Nicéphore Niépce in 1826 or 1827 at Saint-Loup-de-Varennes, France, and shows parts of the buildings and surrounding countryside of his estate, Le Gras, as seen from a high window.
The use of photographic film was pioneered by George Eastman, who started manufacturing paper film in 1885 before switching to celluloid in 1889. His first camera, which he called the "Kodak," was first offered for sale in 1888.
A number of manufacturers started to use 35mm film for still photography between 1905 and 1913. The first 35mm cameras available to the public, and reaching significant numbers in sales was in 1913.
The first TLR camera came out in 1928.  The first SLR camera debuted in 1933 and instant cameras hit the market in 1944.
The first digital camera ever sold was in 1987.
In 1991, Kodak brought to market the Kodak DCS (Kodak Digital Camera System), the beginning of a long line of professional Kodak DCS SLR cameras that were based in part on film bodies, often Nikons. It used a 1.3 megapixel sensor, had a bulky external digital storage system and was priced at $13,000.
**Facts and Pictures provided by wikipedia**

Dinner time!  Whether you love it or hate it, it's a part of our daily life.  With the advent of back to school and (soon) fall, I thought you might enjoy trying out a new recipe. Many of us (me included) fall into the routine of 'Taco Tuesday' or 'Pizza Friday'. Break the cycle and try one of the yummy recipes below.  Click on the links and try one tonight!
Hawaiian Pulled Pork Sandwiches
Churro French Toast  (it's ok, you can have breakfast for dinner)
Chicken and Potatoes with Garlic Parmesan Cheese Sauce
*Images provided by DamnDelicious.net and FoodNetwork.com
Are you looking for a new way to display your photographs? Have you heard of metal prints?  According to Bay Photo Labs, "MetalPrints™ represent a new art medium for preserving photos by infusing dyes directly into specially coated aluminum sheets. Your images will take on a magical luminescence. You've never seen a more brilliant and impressive print! Colors are vibrant and the luminescence is breathtaking. Detail and resolution are unsurpassed."
MetalPrintsTM  offer durability to withstand scratching and wear over time. They can also be easily cleaned with any glass cleaner.   They look great on the wall, offer a variety of finishes from floating edge, creative edge, framed and more.  They also come in five different surfaces, from high gloss to sheer matte. How great is that!! I especially love metal prints for senior and pet photography.
***Photo provided by www.bayphoto.com

Are you in the market for a new digital camera, lens, or accessory? You've probably asked yourself these questions:  What should I get? Is now a good time to buy? Am I getting a good price? So many of us fall victim to the cycle of manufacturers. For example, you want a new camera but learn a newer version is coming out in a couple months. So you wait. Then you wait for the sale on that camera to get a better price, only to find out a newer, better version will be released at the first of the year! So aggravating! Try asking yourself these simple questions:
Do I need it now?   If you have a special occasion around the corner, don't wait for the newest model and then the sale price. Buy it now!
Is price what matters most to me?  If price is what matters most to you, take your time and shop around. Take advantage of the holiday sales or even last years model.
Do I know what I want?  Knowing the type of camera, lens, or accessory you want is a big part in making your purchase…and will save you hours at the store. If you're not sure, ask a professional.
Remember, before purchasing, think of what you will be shooting the most and choose the best option for that type of photography. Need help? Feel free to reach out! Choose the "contact" button from my website or call the studio at 912-200-5284. 🙂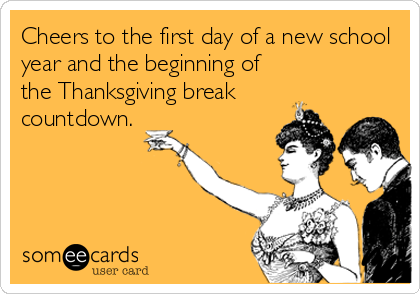 A quick message to all my teacher friends:
Thank you for all you do! You are appreciated more than you know. Thank you for loving our children, being patient and kind, tough when you need to be. Your job is one of the hardest there is – thank you for for helping to mold and nurture the next generation.
Well, that wraps up this month's installment. Here's to a wonderful school year!!
Chat soon!