Because your story deserves to be printed.
Whew! I am squeezing this June newsletter in right before we slide into July, huh? I hope you are all enjoying the dog days of summer. My family, like yours I'm sure, has been crazy busy! Hours spent splashing in the pool, gobbling up popcorn at the movie theater, playdates, VBS, day camps, popsicles, Bible studies, even celebrating a birthday. Hard to believe we are just about half-way through and fall will be nipping at our heels soon. What have you and your family been up to?
May was quite the month for MMP, as we were recognized as "Best Photographer" in the Best of Bryan Awards for 2015. Joining with other winners and friends and family, we enjoyed a low-country boil at the scenic Fish Tales restaurant here in RH. It was the first time I'd ever had low-country boil, and it was delicious! Many thanks to Fish Tales for hosting the event! I was honored and humbled to receive the award, thank you to all who voted for me and my studio. A day doesn't go by where I don't fully acknowledge that it is my loyal and trusting clients who keep me (and Lauren!!) busy and employed. We look forward to providing you years of unparalleled service, quality, and commitment to excellence.

For many of us our first instinct is to zoom in on our subject and start snapping away – it's so easy to do, right? Our children's bright, inquisitive eyes, pouty lips and small, turned-up noses are all things we want to remember. And while these pictures are wonderful and produce great up-close details, how many things did we miss around our subject by zooming in?  A big part of photography is capturing the memories that are happening at a specific time. The setting of your picture and the environment around you all add to the feeling an image has. For example, imagine taking a picture of your son or daughter sitting on the rug playing with his/her toys. Instead of focusing up close, take two steps back and capture the moment around them.  You never know in 10 or 20 years from now how much you both will enjoy looking back at all of the surroundings that helped to create your son or daughter's childhood. Even if the surroundings aren't "cute" or "neat" enough for you now, it will be a journaling moment you will enjoy later. Ignore the dust bunnies, the laundry piled up on the sofa, dishes in the sink.  Backing up and adding depth to your pictures allows more details to enter the frame, and gives a true picture of what it was like on that day. These are memories that will become more valuable to you as the years go by.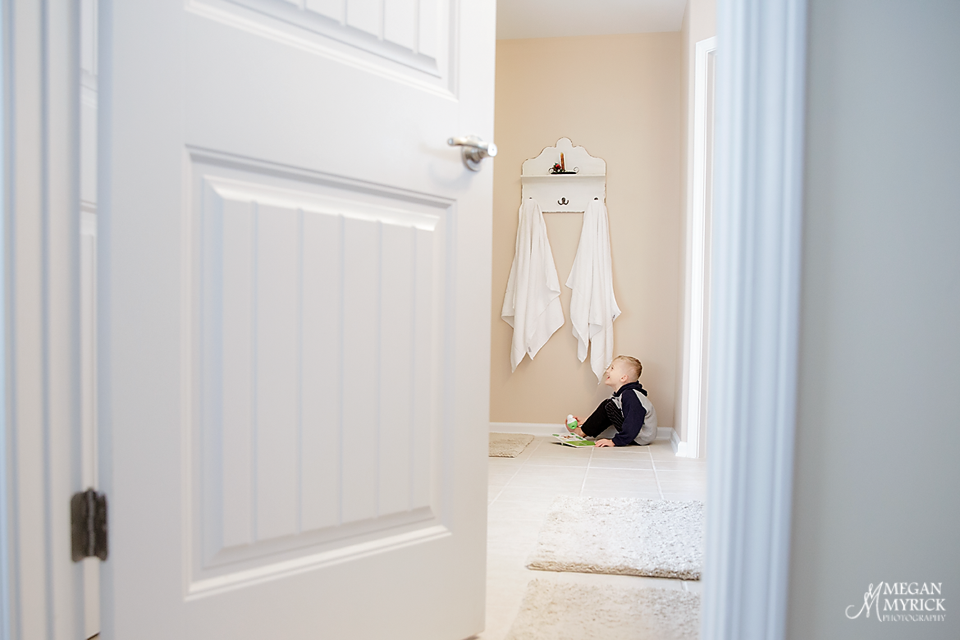 I am an unashamed quiz taker. Always have been. Whether it's online or in a magazine, I love filling out the little questionnaires or darkening in a bubble only to find out 10-20 questions later whether I'm an introvert or extrovert, a summer or a fall, whether my IQ is above "normal", or be told what my name really should be. So, in the spirit of summer and all things fun, out of the ordinary and zany, I give you the "Color Temperment" quiz. Have you ever heard the expression, "You are a red personality all the way!" and thought to yourself, "I wonder what color I am or what's my dominant characteristic?"  Chances are you too have seen personality quizzes floating around the internet or maybe you have taken a couple of minutes to actually find out what color/personality you are, but when's the last time you actually did this? Do you think you'll get the same result? Below are links to some fun personality quizzes you can try. Let's see what color personality you are today! Have fun! 🙂
Ahhh, summer! Just in case anyone else has been feeling this way lately … lol!!!
Enjoy your 4th, friends! Chat soon!