Oh, precious little Miss E.! Where do I start? I definitely have to start with her mama who I knew I'd like the first time we chatted. It's so true that the apple doesn't fall far from the tree – Miss E. is so much like beautiful, kind mom.
We decided not to do a cake smash for Miss E.'s first birthday session and I'm glad we didn't because it afforded us the opportunity to complete three different setups and E. rocked them all!
I absolutely adore these ballerina-esque dresses for girls. You all know that with two boys in my house (3 if you count the hubby) that I get pretty googly-eyed when daughters come to see me. Especially dressed like this.
That wisp of hair?
I swoon.
(I do that a lot).
Mama brought the bright & colorful sunflower with her to Miss E's session and I really can't think of a better analogy for her. I'm fairly certain this precious baby always has her face towards the sun.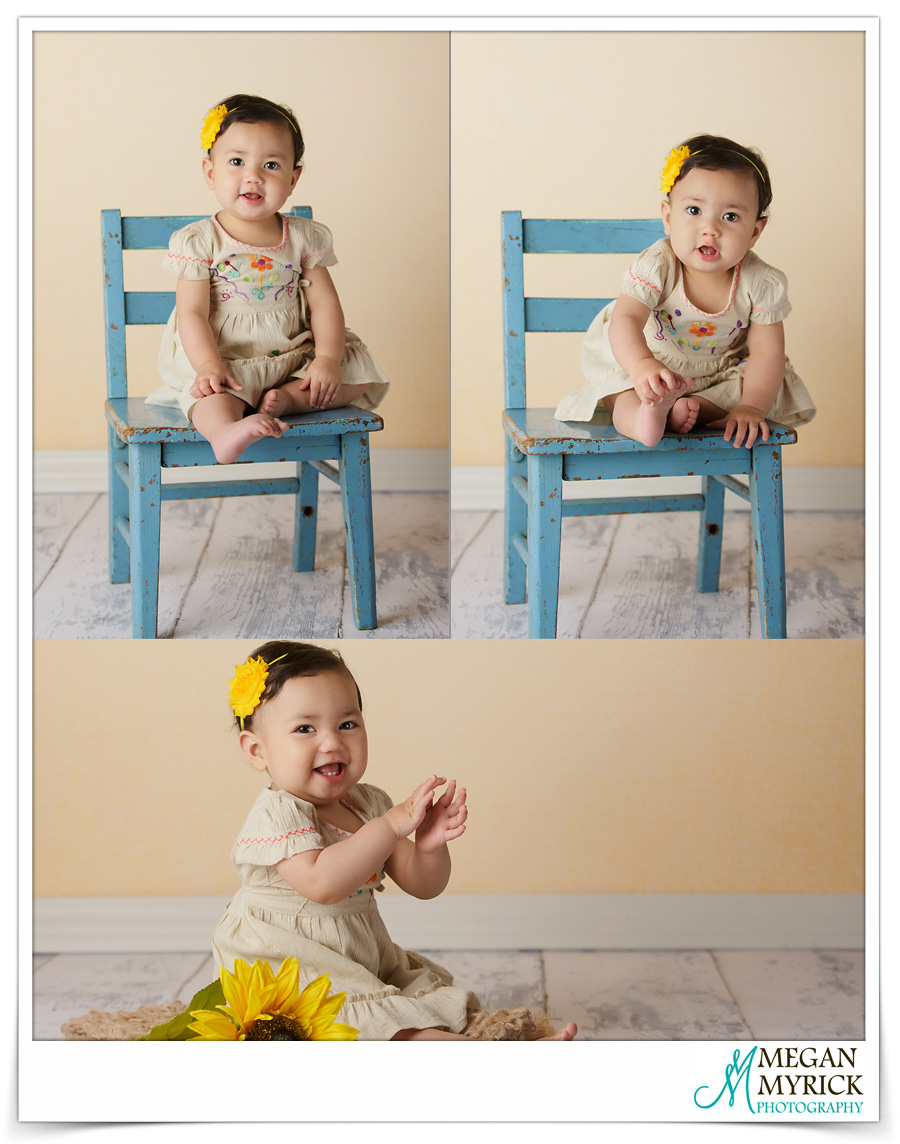 I love capturing the quiet moments … and the ones with an extra dose of personality!
No words, really. I just love.
And this girl can rock the glamour already …
Couldn't finish out this blog post without one more of Miss E.'s infectious smiles.
Mama, you're awesome and I'm so glad our paths met! You are honestly one of those special people that I could chat with for hours. Best of luck to you !!
Megan Myrick Photography specializes in newborn, maternity, baby, child and family photography in Savannah, GA and surrounding areas including but not limited to Richmond Hill and Pooler.