Yay!! So excited to finally start sharing some sneaks of the new studio here in Richmond Hill, Georgia. There are a few finishing touches to make, but we are almost ready for the grand re-opening on September 12, 2013!
First off, let me say that I give tremendous kudos to those photogs who shoot hotels and the like … think I'll definitely be staying with portraiture! HA!
As you come up the stairs you'll see this …

YES! … if it doesn't make your heart beat faster, why do it?
I love my sweet scalloped chalkboard from TFJ Designs. It's the little things, right?
Love this space. Still need to add a little tray to hold my Image Box samples. On the lookout for just the right one …

This grouping makes my heart sing! Table from Home Goods, owl and bird cage from Michael's. FLW friends, don't be too jealous that those stores are only 25 minutes away from me … lol.
My packaging station … desk holds image boxes, tissue paper, ribbon … all the fun goodies!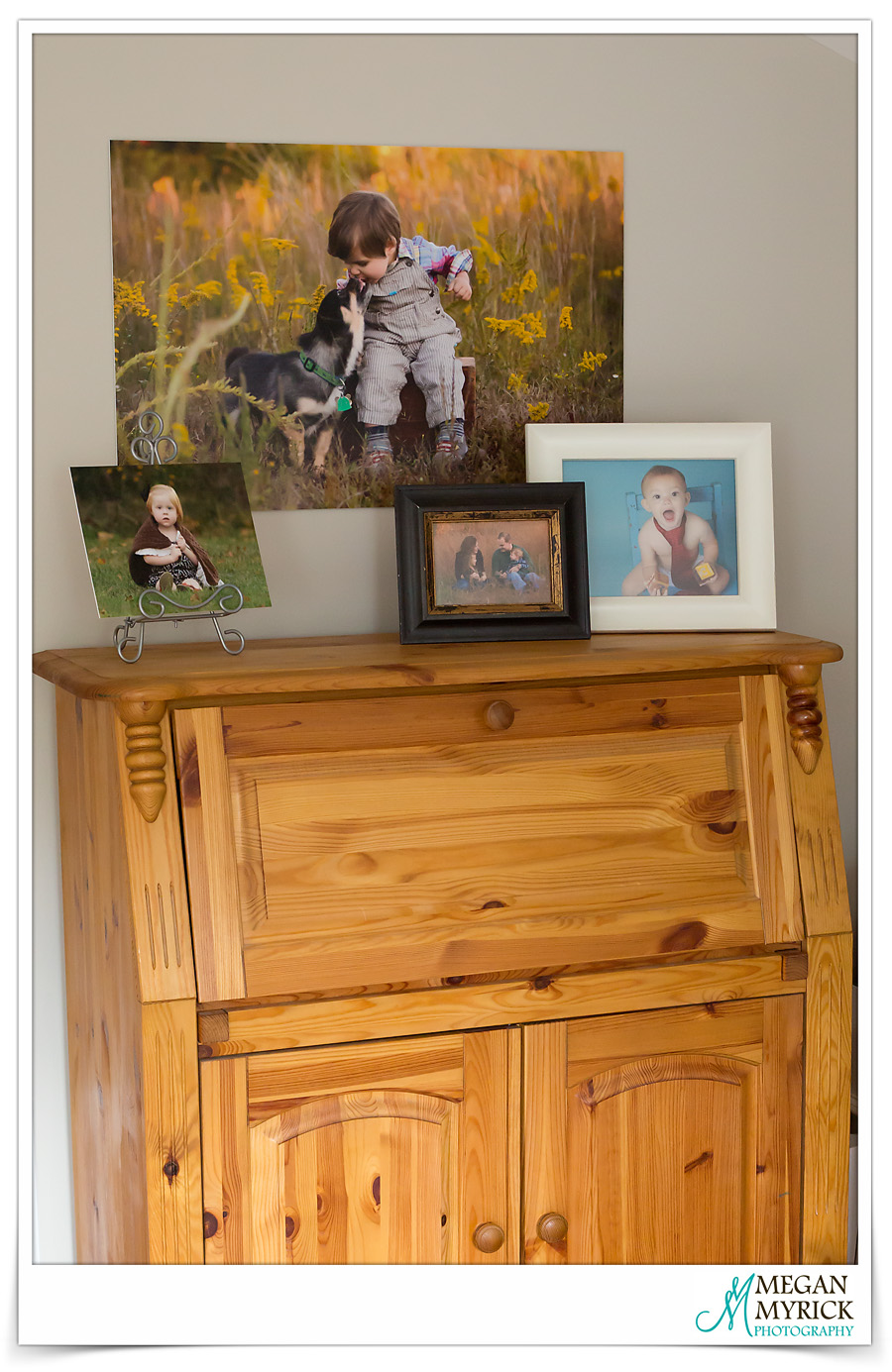 This is so true for me. I've worked hard and I'm proud of myself. There! I said it! I still have a lot to learn but I am  loving the journey!
That's all for today! I hope you enjoyed the peek … check back later this week for more images including my prop & blanket stash and shooting area!!
Megan Myrick Photography specializes in newborn, maternity, baby, child and family photography in Savannah, GA and surrounding areas including but not limited to Richmond Hill and Pooler.