Our cable guy's name is Larry. Larry the Cable Guy. No joke. He is the kindest, friendliest person – easy to talk to, good listener, super outgoing. And I have him to thank for bringing Lauren and Drew to me.
Lauren & Drew recently moved to the Richmond Hill area and while Larry was doing cable-guy things at their new house, the subject of photography came up. Larry himself is a hobbyist photographer, so he and I had chatted on several occasions about our mutual interest. Lucky me that Lauren happened to ask Larry about maternity and newborn photographers, because he so kindly referred them to me. 🙂
The rest, as is said, is history. Lauren and I hit it off, she booked her sessions and we met for her maternity shoot at the end of December.
Lauren was another fabulous client – fun, upbeat and willing to try anything. She brought an array of clothing and props (love, love, love the choices!!!) and trusted me to make her look more amazing than she already is. 🙂
Lauren & Drew, such a cute couple.
I like to think that Lauren & Drew made the decision about baby's name right there in my studio (although they did have it narrowed down to two). I was bringing out the blocks for this shot and Lauren said, "Okay! We have to decide!"  🙂
And there he is, such a handsome little guy.
Lauren rocked this dress. Seriously. So gorgeous.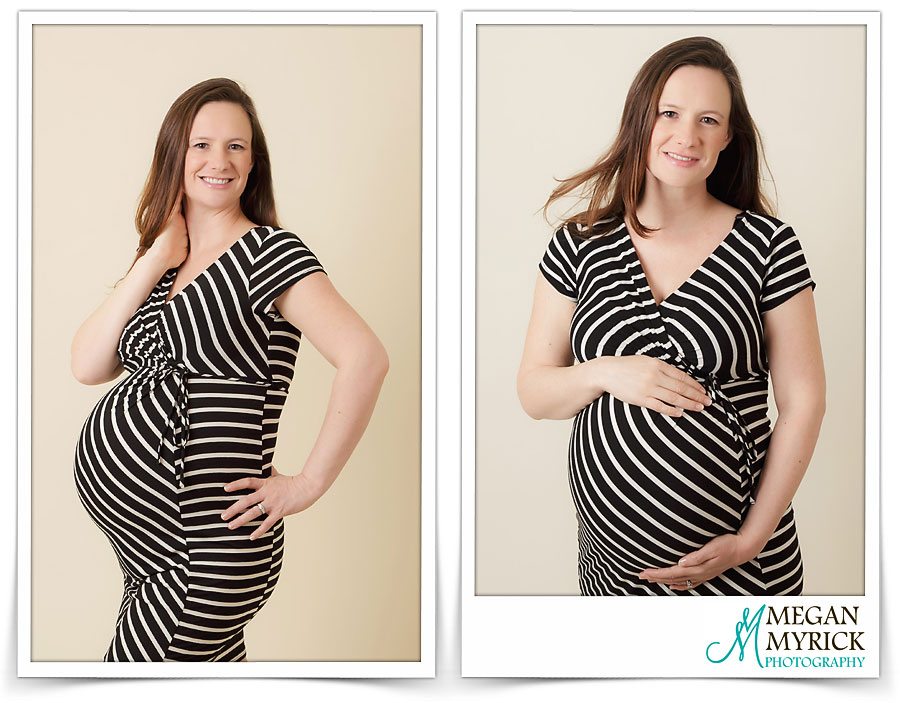 Lauren is a speech therapist and works with littles quite often. I imagine she is wonderful at her job – at that kids just adore her.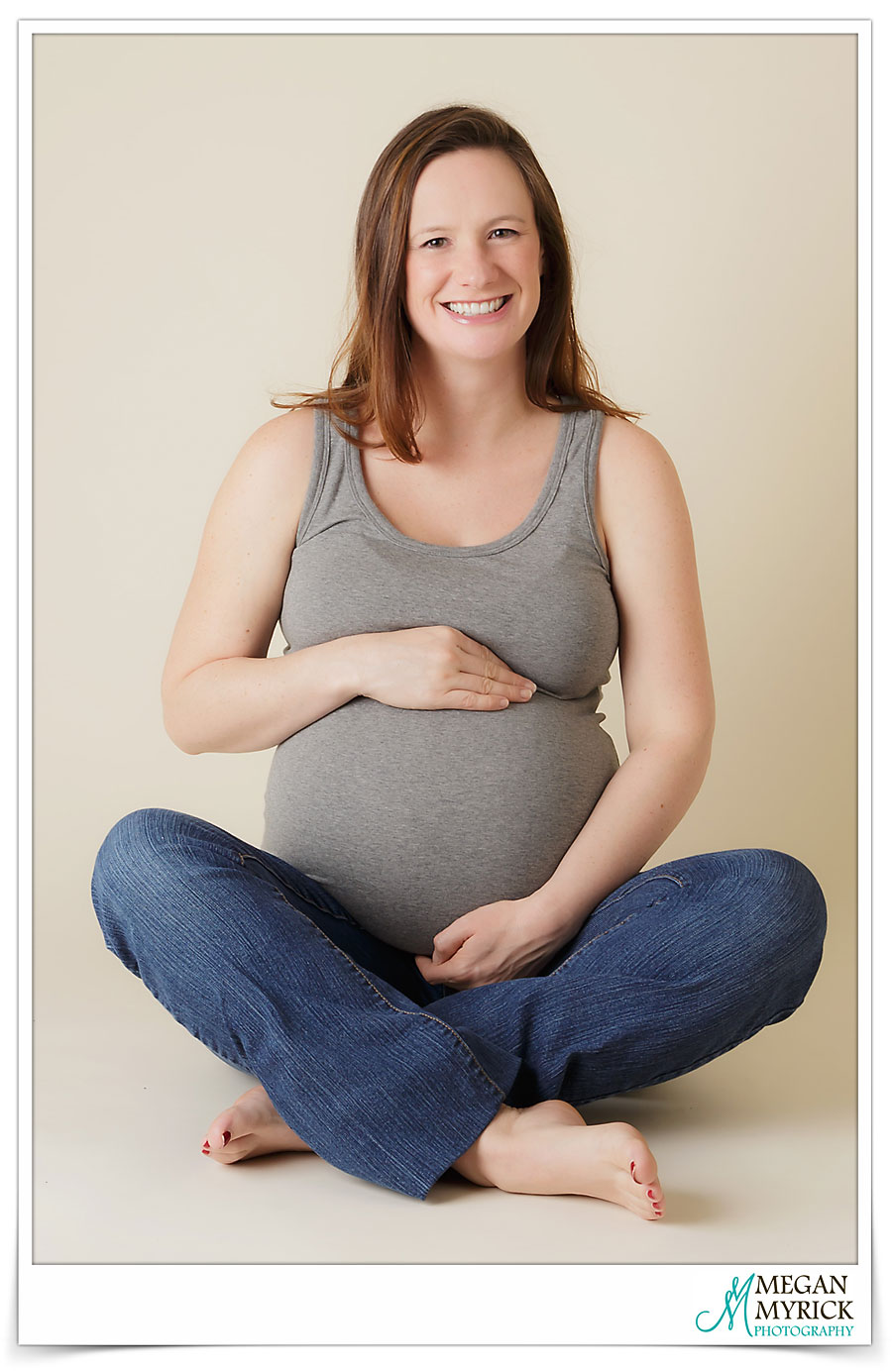 Love having lots of variety for maternity sessions, although it does make the task of culling much more difficult!!! Lauren could be a supermodel here, truth.
Larry, thanks for referring this couple to me! So sweet of you!!!
Lauren & Drew, thanks for taking Larry's advice! 🙂
You guys know I love you and am looking forward to watching your little man grow.

Megan Myrick Photography specializes in newborn, maternity, baby, child and family photography in Savannah, GA and surrounding areas including but not limited to Richmond Hill and Pooler.