Her voice bubbled over on the phone.
"We are so excited!"
I would later express that the love for her newborn baby girl was more than apparent, it was intoxicating. The type of love that made me smile wide, despite the fact that I'd never met this sweet family before. The type of love that instantly made me think of my two boys, tucked quietly in their beds, breaths slow and heavy with sleep.
A love deep, purposeful, (at times jagged and worn at the edges), unrefined, deliberate, consuming, whole.
A mother's love.
Circumstance had kept me from meeting Tyler and Callie before the birth of their darling C., but it just didn't matter. I had a pretty firm idea that we'd get along famously after a few telephone conversations and emails. The day of C.'s sessions proved my instinct correct, as we hit it off immediately.
The Evans family burst into my studio wide-eyed and smiling, infectious personalities that greeted me kindly. Gorgeous, like a couple out of a magazine. And then I met precious C. (yes, it's true the apple does not fall far from the tree).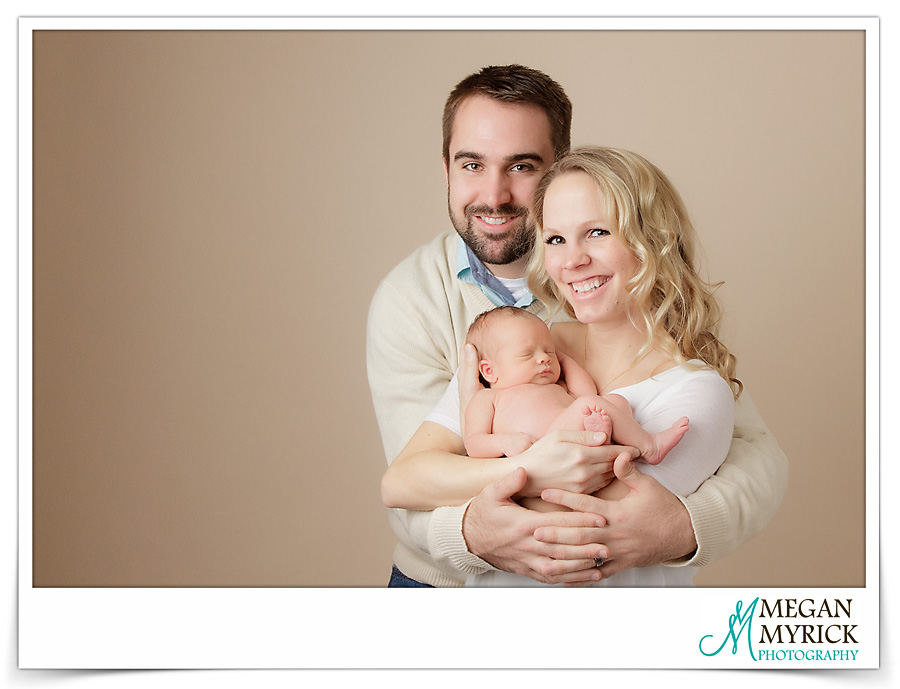 Don't let C.'s sleepy eyes in the above image fool you. She was definitely more interested in checking out her new surroundings than sleeping. 😉
Oh! This face!
This was one of Tyler and Callie's favorite images. Who could blame them?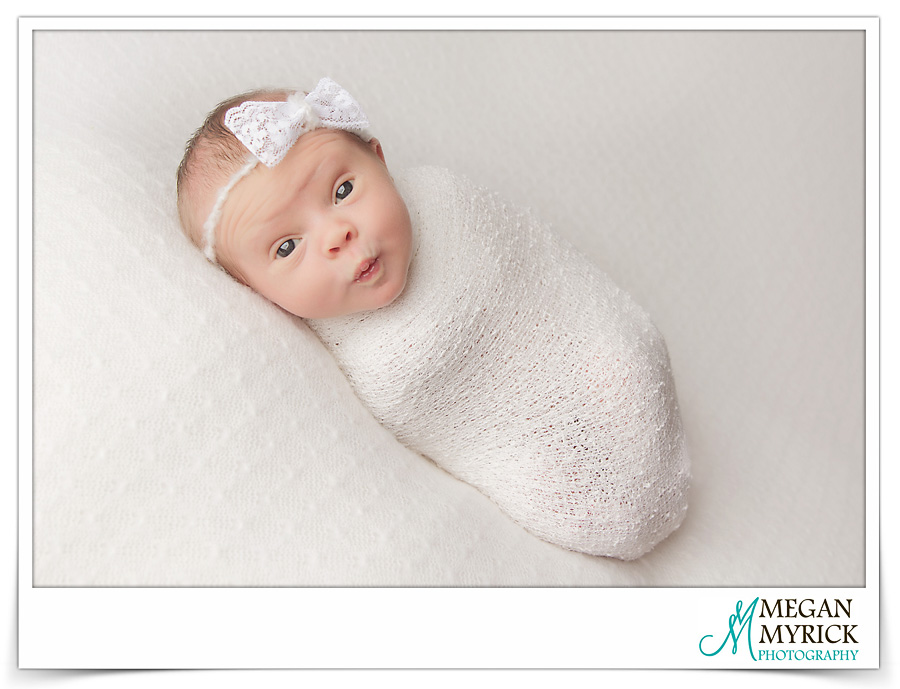 Pink is most definitely C.'s color.
Just gorgeous.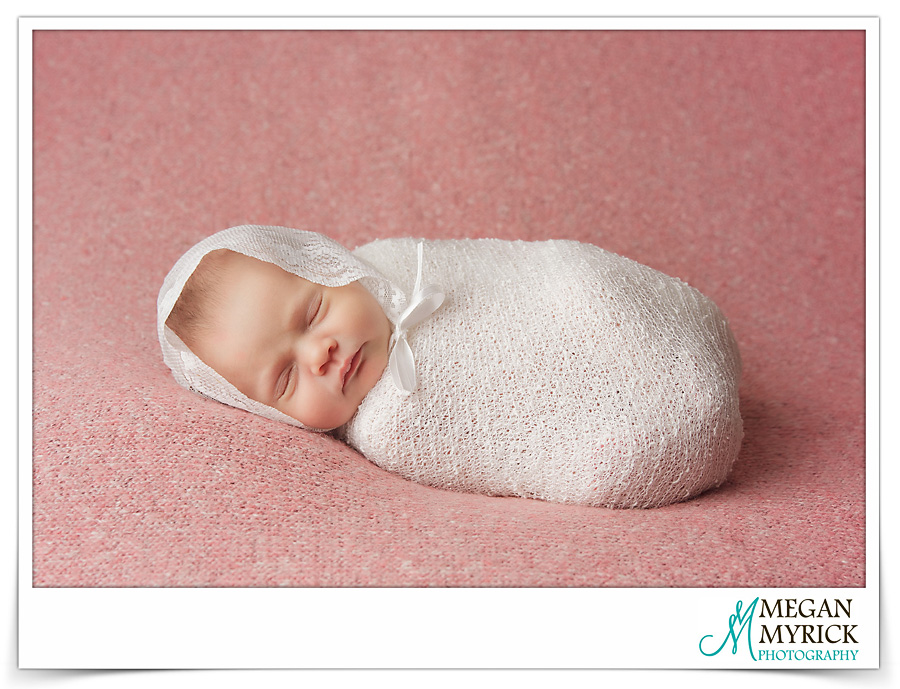 She had some of the most perfect newborn skin I'd seen. Delicate, soft, flawless.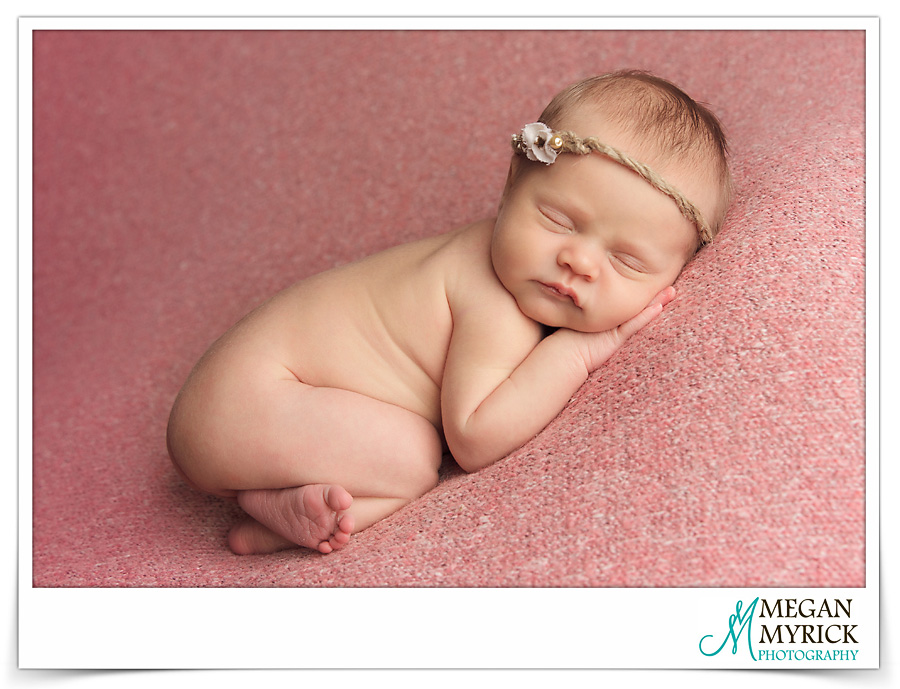 Dad played college ball. Love when clients bring personal items from home to incorporate into sessions. Makes the images that much more meaningful.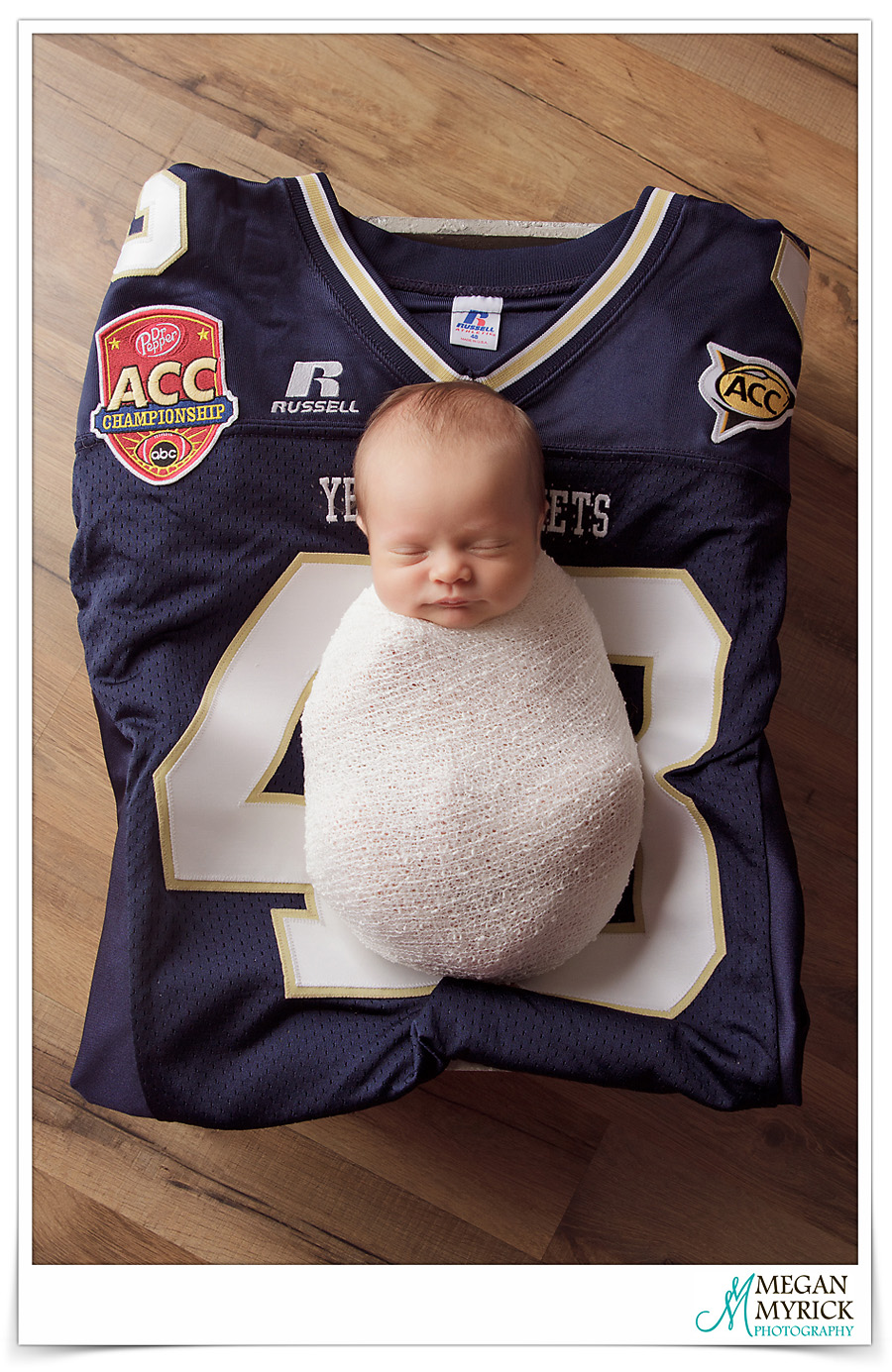 Baby C. woke several times during her session, but I never minded. She loved to be swaddled, and was completely content.
Sigh.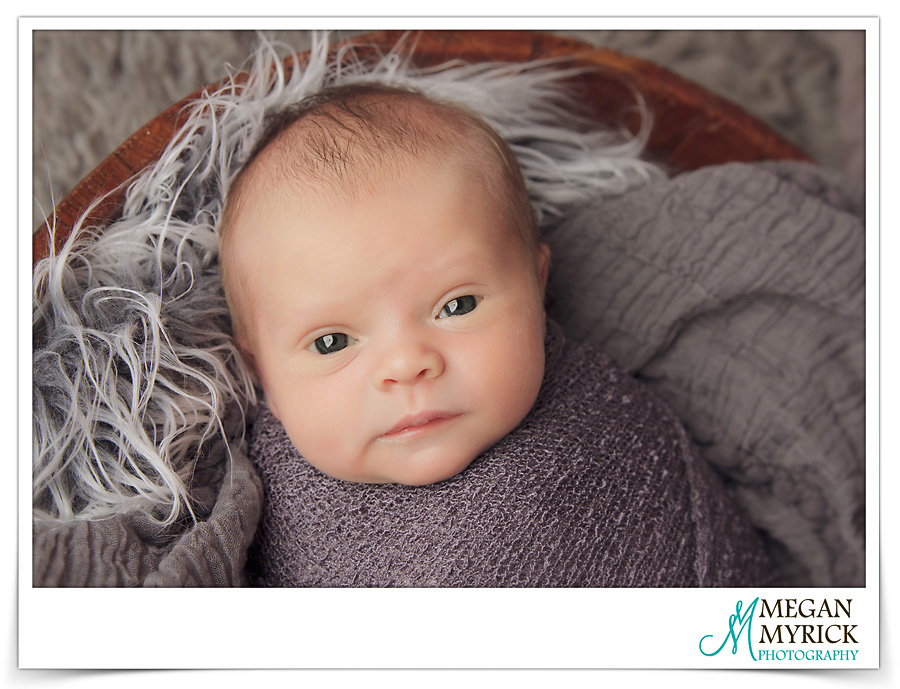 I usually win out though, and before long she would settle back to sleep.
Tyler and Callie, I will be forever thankful that our paths crossed. It was such a wonderful blessing to meet the two of you and your beautiful new addition. Thank you for trusting me with some of your most precious memories. I look forward to watching Baby C. grow.