Living outside of Savannah, GA definitely has its perks. Quiet, suburban neighborhood for most days, but the energy, color, and ambiance of gorgeous Savannah only a few miles up the road. If you've never visited Savannah, I urge you to add it to your vacation list. This city is packed full of incredible American history, breathtaking blooms every spring (truly, it's magnificent), and awe-inspiring architecture. As your Savannah, GA family photographer, I feel the texture of exposed brick, lush green foliage, and bustle of the city make Savannah a perfect backdrop for portraits.
Clients normally defer to me for suggestions on where to take their family portraits, but the Chu family already had a pretty good idea of a location choice. I'd never photographed around the SCAD museum and was pleasantly surprised when I pulled up in late March. With fun, modern plastic chairs and couches, walls of exposed brick, and freshly bloomed flowers, the area had a multitude of ideal places for a family session.
A family of four, the Chus are sugary sweet and their daughters overload on spunk and cuteness. I won't expend a lot of words here since the imagery will do most of the talking.
But I will preface all of this by saying it was a gorgeous evening and a favorite session from 2017.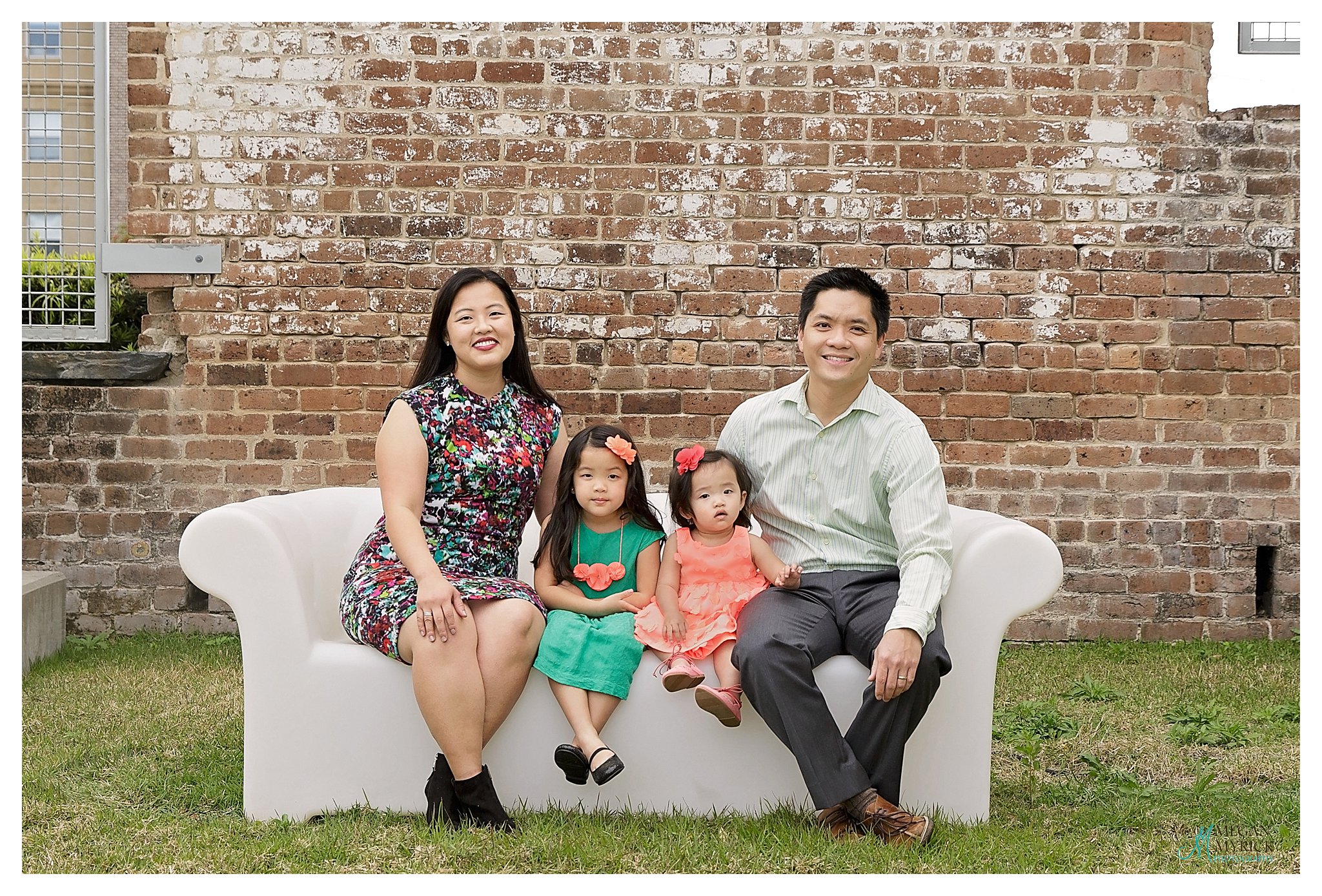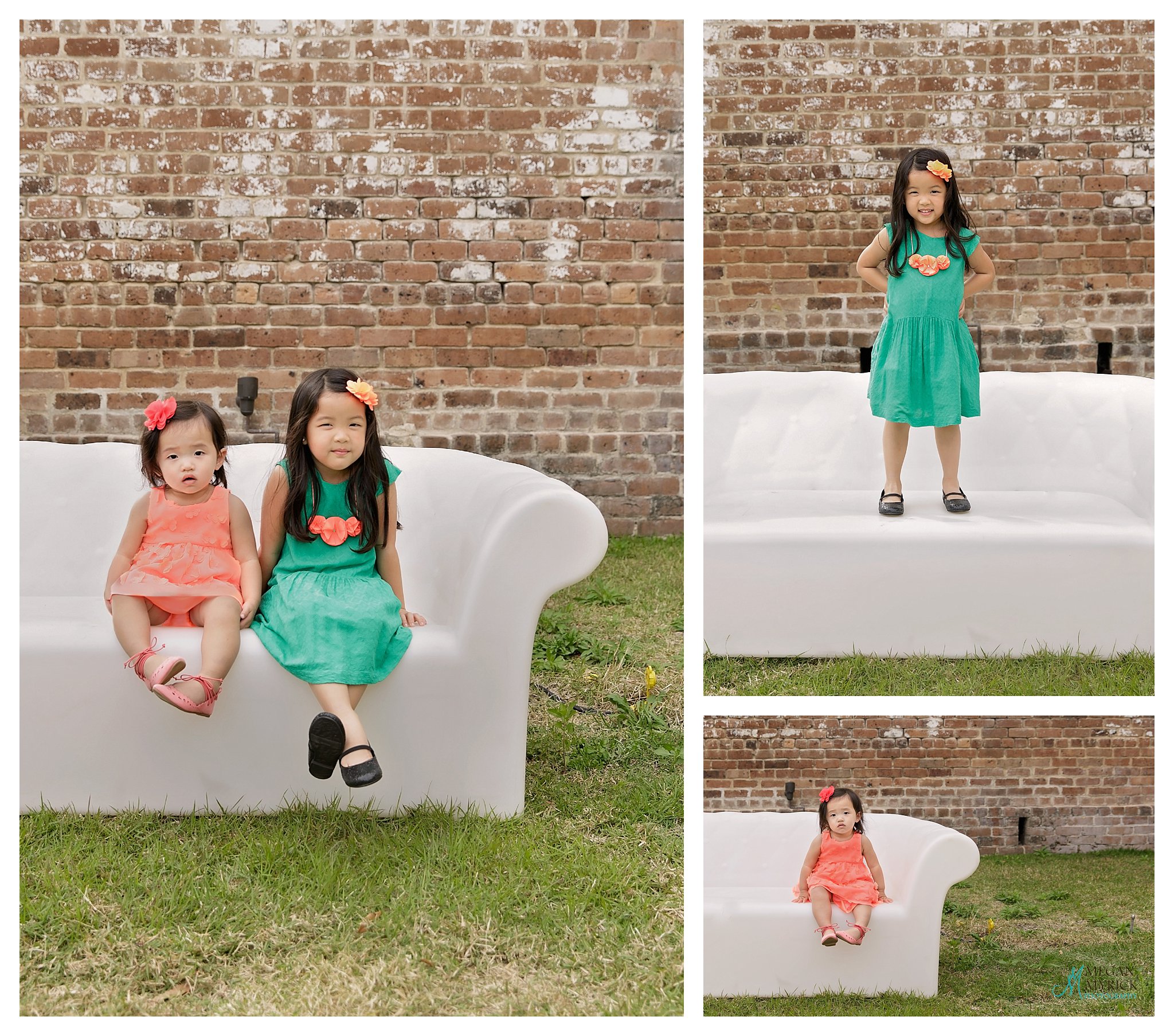 We even had time for a few games of "Ring Around the Rosie".
Linxia and David, it was truly a pleasure meeting you and working with your adorable family. Thanks so much for choosing me to document this little piece of your history.