Beautiful Baby O's birth story is quite remarkable, but what I love best of all is that her sweet Mama contacted me to book a session almost the minute she found out about her pregnancy. I distinctly remember Mama telling me that she just couldn't imagine anyone else doing Baby O's newborn portraits and man, I tell you, my heart filled up a bit more when she told me that.
Talk about the biggest compliment. Ever.
And then I had to wait. Like everyone else I suppose, but when you love clients like family that wait is hard! Really, really hard.
Most Moms have a pretty clear idea of what colors they'd like to use during their session and I asked Mama a few times (I like to be prepared and *ahem* buy a handful of new props for each newbie session), but she insisted we wait to see what Baby O's coloring would be. It ended up being just the right answer because Mom's selections were amazingly perfect for Little Miss O.
Another blog heavy. But it'll be worth it, I promise.
Such a gorgeous Mom, inside and out. Trust me when I tell you that Baby O. is one lucky gal.
Ah! Such a beautiful family. I honestly love and admire how Mom and Dad speak to little Sis. It is with such love and respect.
Ok, so Miss A . is  such  a fun, adorable little girl. I'm giddy when I get to photograph her.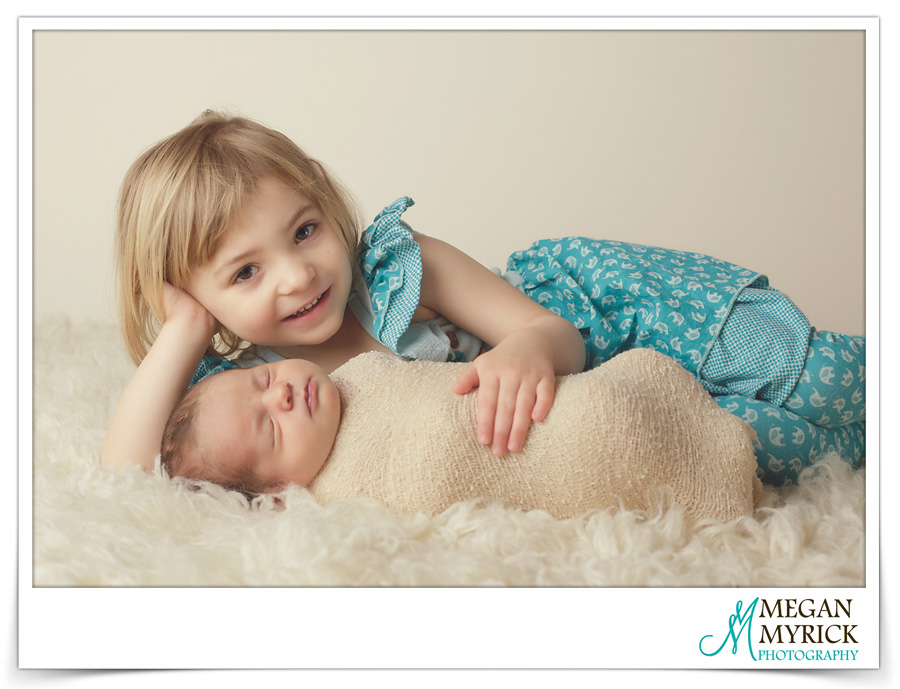 Definitely a favorite sibling shot. I swoon.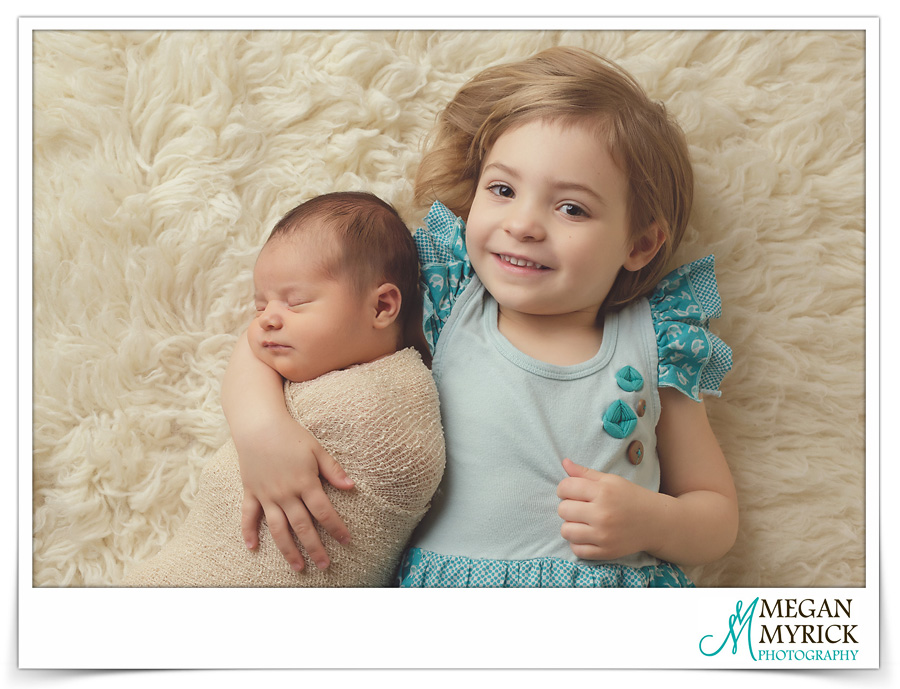 Am I allowed to swoon twice in one blog post?
I swoon.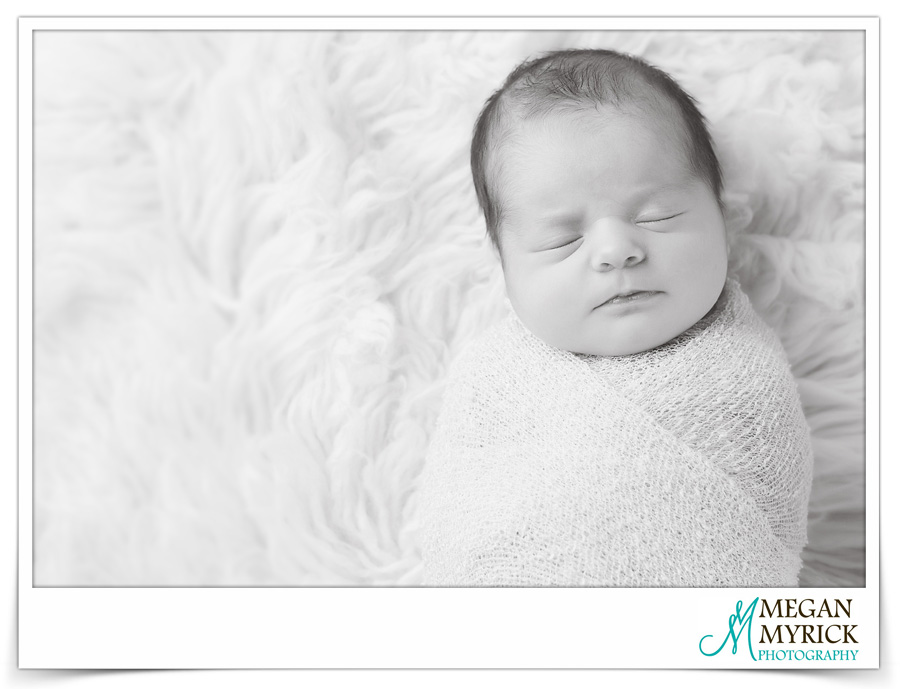 Purple is such a great color on Baby O. And that hat!
Simply perfect. And yes, she did have "grumpy" eyebrows a lot. Already so serious.
So Miss O. was smiling all through her session when a)I didn't have my camera and b)if I looked away. No joke my friends … this is the  last frame I took. But I got it, Stinker. 🙂
Mom and Dad, gosh! I just love you guys, consider you my friends. You're incredible parents and I admire you both so much. Thank you for trusting me with your sweet babies and your cherished memories.
Megan Myrick Photography specializes in newborn, maternity, baby, child and family photography in Savannah, GA and surrounding areas including but not limited to Richmond Hill and Pooler.