I'm often asked what type of gear I use, so thought I'd create a blog post to share exactly what's in my camera bag! And while it's true that good gear does help the quality of your images, remember that knowing how to use what you have is the most important! 🙂
1. Bag
Gear is expensive, so it's imperative you own a bag that will not only make transport easier, but also protect the camera body and lenses. I own two different camera bags – a Canon backpack and an (oh so pretty!) bag from Kelly Moore.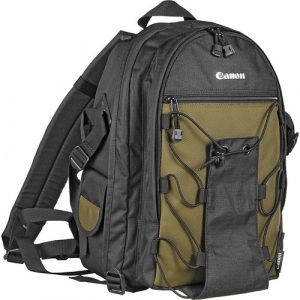 This Canon backpack is perfect for sessions on location or travel. It is water resistant and with velcro compartments inside, quick and easy to reconfigure to hold 1-2 dSLR cameras, 3-4 lenses, small flash, and accessories. The front and side pockets are ideal for memory cards, cell phone, and car keys. Find yours here.
Several years ago I purchased myself a Kelly Moore bag for Christmas. I love how incredibly functional this bag is, plus it's absolutely gorgeous!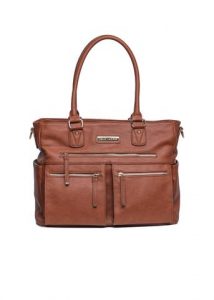 The Libby bag by Kelly Moore has been updated a bit since my purchase, as it's now made with their new Cambrio material, which is water and abrasion resistant plus vegan friendly – which is awesome! This bag comes with tons of storage, including a multitude of outside pockets, an inside sleeve for your laptop, plus 5 adjustable, padded dividers.
2. Camera Body
I own two Canon camera bodies, my main camera and then a back-up camera (just in case!).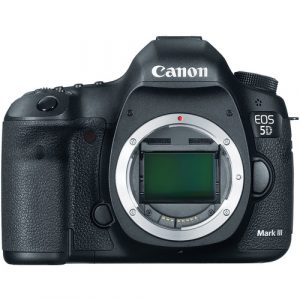 The Canon 5D Mark iii is my main camera body. It is full frame and features exceptional still image and video recording capabilities. I love the 41 point cross-type AF points plus the Mark iii's ability to render good quality images, even with a high ISO. This body has been in my bag for about 3 years.
Now discontinued, the Canon 7d has been in my arsenal for about 5-6 years. I shot exclusively with this body for several years before its cropped sensor became an issue for me professionally. You can still find these outstanding cameras on the internet, and it's a wonderful workhorse, which is why I continue to keep it as my backup body. Find the Canon 7d here.
3. Lenses
I am, admittedly, not a gear hog. Camera gear is incredibly expensive, and I've resigned myself to only purchase a new piece when I absolutely have to. With that being said, I have 4 lenses in my bag, 3 that I use on a regular basis.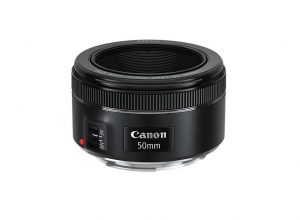 The 50mm 1.8 is the lens I recommend to all of my Tiny Clicks students. It's affordable and a fantastic lens for the amateur or hobbyist photographer. It's the first lens I purchased and I shot with it exclusively for several years until I could afford to upgrade. You simply can't go wrong with this guy. And while it isn't on my camera much anymore, I do keep it as a backup lens.
The 70-200mm f/2.8L lens was the first "professional" lens I purchased. I am in LOVE with this lens and it is my go-to lens for all of my outdoor and on-location sessions. With quick focus and incredibly dreamy bokeh at long distances, to me it is a must have for any professional portrait photographer.
As a professional newborn photographer, it became quickly evident that I need a macro lens to help take my newborn images to the next level. Macro lenses are intended to photograph small objects and detail up close (think newborn eyelashes, lips, or for nature lovers, insects!). The Canon 100mm f/2.8L lens was a perfect addition to my lens family. Please note, capturing beautiful macro shots is harder than it looks, and this lens definitely had a bit of a learning curve.
This Canon 24-70mm f/2.8L is the last lens I purchased, about 2 years ago. I was finding that I really needed a professional lens for my studio work, as the 70-200mm is too long to use indoors. An awesome photographer friend of mine (hey, Judi!) recommended this lens and I'm so glad I listened! I adore this lens! It is incredibly versatile (perfect for my lifestyle sessions and my personal projects), and features quick and sharp focus. This lens is another true workhorse and with the exception of outdoor sessions, is on my camera 90% of the time.
4. Accessories
I've had great luck with these memory cards. After attending a photography workshop years ago, I only use 4 GB cards because, as the instructor so eloquently told us, it's much better to lose 4 GB of information than 16 or 32 GB! While current technology is incredible, it certainly isn't infallible, and the risk of a memory card going bad is real. Yikes! Take good care of your memory cards. 😉
The last piece of equipment you'll find in my camera bag is the Canon 430EX Speedlite. Another investment I made early on in my career, it has paid for itself 100x over. Not only do I use it for my personal indoor projects or personal family functions, but it has been great help to me on professional sessions as well. If you've taken my Tiny Clicks class you know that I harp on you using the "on-board" flash built into many dSLR cameras. Using a speedlite is a terrific way to add additional light to your images with much greater control.
Well, that's it! I've shown you all the pro gear I have in my bag. Thoughts? Do I have more or less gear than you were anticipating?  Any suggestions for my next gear purchase? Questions? I'd love to hear from you! 🙂